There's a certain type of man that doesn't seek relationships, his quest is sexual in nature, and his interests lie in sexual domination (sexual addiction). Some call him a Casanova, playboy, womanizer, or even a lady-killer. Either way, he represents a select group of men who are (perhaps) unable to be fulfilled through a meaningful relationship, and so he is driven by his conquests.
"There is a range of factors that drive men (and women) to sleep with multiple partners," explains Jessica O'Reilly Ph.D., host of the Mind-Blowing Oral: Clitoris Edition video course. "Evolutionists would suggest that men have an innate desire to 'spread their seed' and ensure the prorogation of offspring—On the sociocultural side, men are socialized (and pressured) to seek out sexual encounters and in many cases, they're rewarded for these sexual conquests."
And the kind of reward we're talking about is both physical and emotional. Becoming a player is an addiction, an adrenaline rush, and a tangible indicator of a man's worth. To be known as the man who has slept with the most females is an accomplishment that many would admire.
"Men who 'score' with many women are held in high regard," describes Raffi Bilek LCSW-C from the Baltimore Therapy Center. "We get little credit from our buddies for how long we've been in a relationship, but lots of high-fives for hooking up with an attractive woman, and the more the better."
And so we set out to find this man – the ultimate Cassanova, but it became practically impossible to define him based on numbers alone, so we sought out the advice of the experts. According to Richard La Ruina, the founder of PUA Training and author of "The Natural", the true masters of the pickup should include the likes of five men: Fidel Castro, Wilt Chamberlain, Warren Beatty, and Charlie Sheen.
We tried to think of just one man who embodied the charisma, charm, and success of all the above masters, and we couldn't think of one. And so we turned to fiction. Who is perhaps one of the greatest fictional representations of the ultimate casanova? David Wygant, a celebrated dating and relationship coach believes it could be Sean Connery from the original 1960s, James Bond.
The original James bond set the standard for not only actors, but men all over the world wanted to be Bond, and women all over the world wanted to sleep with Bond."

-David Wygant
And now, perhaps, we are finally getting somewhere. We are beginning to understand the attributes that make up a worthy adulterer. But we were curious to learn more about these masters. And so we sorted through the world's most worthy Casanova's touting the most impressive conquest numbers, including Hugh Hefner, Gene Simmons, and a Las Vegas hotel porter named Umberto Billo who claims he's sampled no less than 8,000 women over his luggage-toting career.
But in the end, there were only 50 who deserved recognition. Yeah, that may sound like a lot, but we guarantee each story to be quite unique.
Leonardo Di Caprio
The typical night for Leo is rolling into 1 Oak at Rec Room in South Beach Miami with one beautiful woman (let's say, Toni Garrn for argument) and then leaving a couple of hours later with 20 sizzling models in tow. No lines are given, or numbers exchanged… just an unspoken Hollywood attitude that seems to pull women into his grasp.
Claimed Conquests: 9,125 models, according to Jimmy Kimmel (not the best source, but we believe him)
Living as a player is the preferred lifestyle for Leo, who is now in his forties and seems to have three requirements for the women he spends his time with. One is that they remain under the age of 25 at all times. Two is that they understand he prefers 'ordinary girls,' and three, that his version of the ordinary is best described by a photo shoot for Victoria's Secret, Versace, and Calvin Klein. These are the average, everyday type of supermodel, you know, including the bikini-perfect body of Bar Refaeli, Helena Christensen, Erin Heatherton, Bridget Hall, and of course, Gisele Bundchen.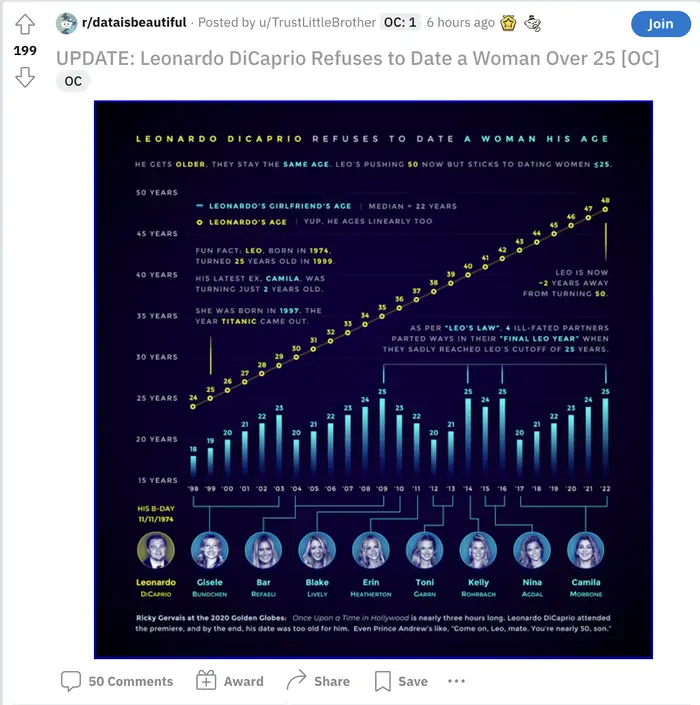 George Clooney
When it comes to dating, most top-rated players are lucky to have experienced one lady from Hollywood's A-list. George Clooney has averaged somewhere around one per year since the mid-'90s. But A-listers are not really his thing. He's been known to hook up with everything from top models to law students and waitresses. One thing we can say about George is that he likes what he likes, and that's the only thing his lovely exes seem to have in common with each other.
George kicked off 1995 with TV host and MTV VJ, Karen Duffy. He followed her up with Paris waitress/law student, Celine Balitran, which he brought home with him to Los Angeles. The Melrose Place beauty, Brooke Langston, was next on the list, followed by Krista Allen, Lisa Snowdon, Rene Zellweger, and Teri Hatcher. Another waitress (this time the cocktail variety) would capture his attention in 2007, before sampling the likes of Elisabeth Canalis and Stacy Keibler. Amal Alamuddin may have taken him off the market since 2014, but only time will tell if he's gone for good.
Very few men are Playboys/Casanovas or even cheaters for their entire life. Even George Clooney and Warren Beatty got married and started families. Albeit, George was 53 and Warren was 55."

– Kevin Darné, author of My Can't Won't Bark! (A relationship Epiphany)
Cristiano Ronaldo
Cristiano is a great player, both in soccer and picking up women. But if we had to choose between his two skills in order to celebrate his true calling in life, we'd actually be torn as to which game he was better at playing. Over the last decade, he has scored a lot of goals for Portugal and Madrid.
Claimed Conquests: He's just getting started (we'll give him 10 more years)
However, the 'scores' we remember best include his legendary hookups with Isabel Figueira, Diana Chavez, Soraia Chaves, Gemma Atkinson, Karina Bacchi, Bipasha Basu, Maria Sharapova, Nereida Gallardo, Alice Goodwin, Paris Hilton, Raffaella Fico, Imogen Thomas, Kim Kardashian, Irina Shayk, and Lucia Villalon. And we do have to apologize to quite a few lovely ladies whom we just didn't have enough space to mention. But believe us when we say that your sacrifices have not gone unnoticed.
The reality is that there are so many different types of great lovers — and sometimes they're not obvious."
Adam Levine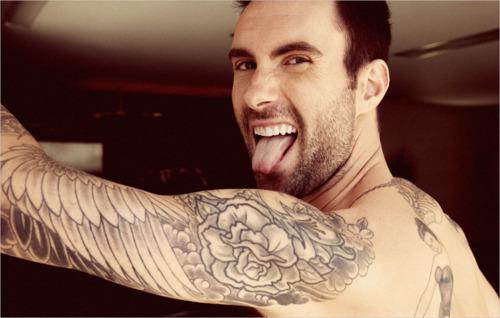 "There are two kinds of men," Adam Levine once said. "There are men who are f—ing misogynist pigs, and then there are men who just really love women." And while it may sometimes be difficult to decipher between the two, Adam has been known to mix some gentlemen's conduct in between his player-esque antics.
Claimed Conquests: It's not always the number – but the quality that counts.
Levine publicly apologized to all the women he'd played (wronged) before his wedding day in 2014, including apologies to Jessica Simpson, Jessica Biel, Maria Sharapova, Angela Bellotte, Arielle Vandenberg, Cameron Diaz, and many others. But can a former player ever be reformed?
Often called 'players,' [womanizers are] often associated with a category of mental health disorders called personality disorders. Inherent in the disorder, both emotionally and neurologically, are deficits in the brain regions responsible for attachment and bonding, and empathy and emotional intimacy. Chronic womanizers who are never reformed by 'the love of a good woman' are often the possessors of the disorders whose brain wiring prevents bonding and intimacy."

–Sandra L. Brown, author of 'How to Spot a Dangerous Man Before You Get Involved' and 'Women Who Love Psychopaths'
Alex Rodriguez
At the age of 18, Alex Rodriguez ("A-Rod") debuted as a major league player for the Seattle Mariners. Fourteen years later he would become the youngest player to successfully hit 500 career home runs. However, those 500 grand slams were nothing compared to the bases he was rounding with the likes of countless escorts, strippers, C-list models/actresses, B-list models/actresses, and also an impressive number of Hollywood A-listers. A few of A-Rod's highlights include Cameron Diaz, Kate Hudson, and Madonna. But perhaps the most impressive thing about his list, is many of these women come right after the other, and several even overlapped.
A-Rod was connected to the fitness model Alicia Marie, while also being spotted with a collection of high-profile strippers. He was connected with Hudson while also seeing Elaine Spottswood, and could be said to have been practically dating identical twin sisters when both Cameron Diaz and Ella Magers were sharing his bed. He became the 'other man' with such married beauties as Jessica Sekely (married to Jose Conseco at the time) and Madonna (married to Guy Richie), and we know at least one of those hookups he was also married (briefly). In 2017, he married Jennifer Lopez but we are not about to say the rest is history.
Colin Farrel

"Love is – complicated – sex is much easier," Colin Farrell once told the Irish Mirror. "If I could have interesting conversations after sex, I would be in heaven." And it doesn't get any more complicated than the many women that Colin has wooed into bed by his bad-boy image, only to cast them away afterward for being 'too boring' (and we might also suggest a few of them to be, 'too crazy').
Age has no boundaries for a man like Colin, who has dated women ranging from just barely out of the crib (Amelia Warner) to one foot in the grave (Elizabeth Taylor, who was then 79). A couple of the highlights throughout his career include Rihanna, Carmen Electra, Lindsay Lohan, Rosario Dawson, Nicole Narain (Playboy), Demi Moore, Britney Spears (he denies it, and we don't blame him), Angelina Jolie, Ashley Scott, and Michelle Rodriguez. He's slowed down a bit in recent years since his sons have taken priority in his life, but he'll be back.
Men that are womanizers are not incapable of having real relationships but rather they haven't found the woman that challenges them enough to want to change their lifestyle – They think the game is more rewarding than the risk of emotional vulnerability."

–Chloé Miller, Relationship Expert and Founder of And, Swipe Right
John Cusack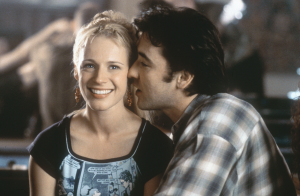 Only one of the two things you likely think about when you hear the name, John Cusack, is likely true. He's that sappy nerd who always gets the girl in the end, right? Yeah, he does get the girl, but he is much blunter in real life. He is rumored to have shown up at Jennifer Love Hewitt's front door for a first date and propositioned her for sex immediately because he had an early morning the next day.
Needless to say, Miss Hewitt did not fall for John's notion of first-date etiquette. But plenty of other women have, including Minnie Driver, Neve Campbell, and Claire Forlani. These days John still brings in the hot young women, but says he is continuously disappointed when he hears the phrase, "You're my mom's favorite actor."
Russell Brand
If you've ever doubted the power of a comic versus a rockstar, read this quote from Russell Brand: "I'd do a gig and four or five women would come back [to my room]." And according to the comic, these women were down for sharing. So Brand would always indulge in overlapping these women on top of one another into a sloppy-second goulash he has referred to as "Blissful."
And while many of these women will remain unnamed as far as the tabloids are concerned, the ones we will remember include Kate Moss, Moss's best friend (Sadie Frost – also the mother of Jude Law's three kids), Imogen Thomas, Holly Madison, Courtney Love, and ex-wife, Katy Perry. 
According to an interview with GQ, Brand's six points to success include: 
Be adventurous. 

Know your brand. 

Avoid singles bars and clubs. 

Never be blunt (Cusack, are you reading this?) 

Speak postmodern 

Stay confident.
Wilmer Valderrama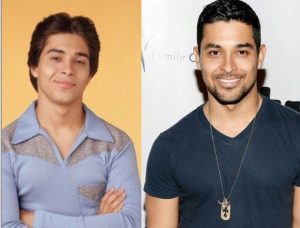 There are certain rules that the lady's man lives by beyond the obvious one, to seduce women. These include living their life and allowing the women they play to tell their stories (both the good and bad). This rule has been carried out by many legends, including Frank Sinatra, Warren Beatty, and Jack Nicholson. But Valderrama officially broke that rule during a session with Howard Stern by describing his sex sessions with various Hollywood stars like he was reading from a bullet-point list.
And while Valderrama will never be a legend, we can't deny his conquests with Jennifer Love Hewitt, Mandy Moore, Ashlee Simpson, and Lindsay Lohan. We'd love to share with you the techniques that have brought him good fortune over the last couple of decades, but the truth is, his most effective tool is the above-average manhood he's been rumored to be endowed with.
Stephen Dorff
A swinger occasionally has no idea he fits the definition of a pickup artist. Stephen Dorff has repeatedly denied being the kind of man who prefers to love and leave. He also denies having dated any true Hollywood hotties since he was young.
However, the numbers don't lie. Stephen has been connected with such women as Pamela Anderson, Angelina Jolie, Alicia Silverstone, Bridget Hall, Alicia Silverstone, Rachel Stevens, Reece Witherspoon, Michael Stipe, Kayla Jones, and Dakota Johnson. And his method of seduction is rumored to be very aggressive, which fits his onscreen bad-boy image.
Josh Hartnett
When a man feels like he can do "whatever the hell he [wants]," his confidence can become an unstoppable force. In the case of Josh Hartnett, he may be confident, but his style of attracting women is a careful balance of both confidence and vulnerability. His confidence attracts women initially, and his underlined vulnerability holds their interest.
A few of the women who have been drawn to Josh's sensitive side include Amanda Seyfried, Scarlett Johansson, Sienna Miller, Gisele Bündchen, Julia Stiles, Tamsin Egerton, Penelope Cruz, Mischa Barton, and Helena Christensen. The Black Hawk Down actor also admits that attracting Hollywood's finest can be a bit of a downer. This is because, according to Josh, they can be just as incompatible as any other woman, but your friends will not be there to console you when you complain. Sounds like the best kind of problem to have.
Jude Law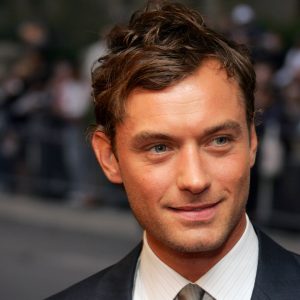 A true gentleman is how Jude Law sees himself. He believes in being kind and considerate to everyone, including half the world's women – one at a time. But one man can only have so much bad (and good) luck, so let's see if we can't sort out where Jude's life has gone both right and wrong.
Jude met Sadie Frost in the '90s. She was married with a child, and just a year later she was divorced and re-married to Jude. Some years passed and news spread that he had knocked up a Chicago lap dancer. Sadie went her own way, leaving Sienna Miller ripe at 22 years old, and Jude was more than willing to do the 'picking'. They met during the filming of Alfie, and everything looked pretty good. They had kids, which lead to a nanny, which in turn led to Jude sleeping with the nanny, which was not good.
From here, Jude began working on his black book, which would include underwear model, Susan Hoecke, and then Kimberly Stewart (Rod Stewart's daughter), and a New York hotty by the name of Samantha Burke, who would end up pregnant with his fifth child. Then there was Ellen Crenshaw, a wardrobe assistant, Victoria's Secret model, Alicia Rountree, and a Playboy model by the name of Linda. He then knocked up Catherine Harding, dated a French woman named Rachel Bourlier, and settled in with a 30-year-old named Phillipa Coan.
We could go on… but there really isn't much point.
The desire to have sex with multiple partners isn't normal and healthy. You don't have to be monogamous to have a happy, meaningful relationship; you need to negotiate your specific arrangements and rules with your partner and be mindful and open to their shifting emotions and needs."
Ryan Phillippe
Ryan Phillippe is said to prefer his women to be independent and strong, and we'd imagine that's because that variety tends to get dumped with much less drama. Ryan was married to Reese Witherspoon until actress Abbie Cornish caught his eye in 2006. Cornish was followed by model Alexis Knapp, actress Amanda Seyfried, singer Rihanna, and model Paulina Slagter.
There have been several notable hookups worth mentioning, including Nikki Reed, Lindsay Lohan, Ashley Greene, and countless other nameless, beautiful women leaving a nightclub wrapped around his arm. Let us know if we've forgotten anybody.
Kevin Connolly
Some philanderers have superb techniques, and others simply take advantage of their media status to meet women. In the case of Mr. Connolly (the character, Eric, from the successful series and film, Entourage), it is the ladder that allows him to make this list.
And while we would not consider him to be worthy as a teacher of the art, we'd accept his invitation as a wingman any day – with the likes of such women as Chloe Sevigny and Hayden Panettiere under his belt. 
Tommy Lee
As a three-time loser in the game of marriage, we suspect Tommy knows very little about keeping up a relationship. But what he does understand is seduction. Tommy knows how to entice a beautiful, high-profile, (and often slightly crazy) woman to invite him into her boudoir. And we are talking about some very big names, including Carmen Electra, Pamela Anderson (married), Pink, Jenna Jameson, Jesse Jane, Heather Locklear (married), Kimberley Stewart, and Elaine Bergen (married).
How does he do it? Well, he once offered some advice in Men's Health stating: "Dudes, mow the front lawn. Trust me, the right woman – fu** that, any woman – will appreciate it. So keep your pubes under control… and if you have back hair that your girl can knit a sweater up your spine, do something about it!"
Gerard Butler
If you'd sit down with Gerard ("Gerry" to any American who can't pronounce his name correctly) and strike up a conversation about women, he'd likely tell you his secret to success has always been his handsome looks and lovable personality. And unlike Valderrama, he'd be quick to discount any rumors about the women he's been with. In short, he admits to nothing, apologizes to no one, and lives by a motto similar to Popeye "I am who I am… I'm just Gerry".
And while you'd likely never get his full resume of women just by asking, we've done the legwork for you. Gerry has hooked up with the likes of Ashley Greene, Jessica Biel, Laurie Cholewa, Jennifer Aniston, Cameron Diaz, Naomi Campbell, and Rosario Dawson. And he can't even sit outside of a restaurant for 30 minutes without catching the attention of at least a dozen sexy nameless women. And if we were to get scientific about his tendency to lose interest in women quickly, we think that is best explained by this quote he shared with the Star several years ago: "You have to give up the good for the better."
Female hypergamy results in a tendency for around 80 percent of a population's females to mate with around the top 20 percent of available males. If the top 20 percent of males were prudes – say, only sleeping with one women throughout their life, the majority of women would have no satisfactory mating options. So, attractive male womanizers are actually doing a great service to women."

-Reuben Rosado, Life Coach
John Mayer
"No, absolutely not," replied Mr. Mayer when asked if he was a womanizer by Ronan Farrow of the Today show. However, Mayer would also tell anyone straight up, "I do all right," when asked about his success margin at a singles bar. He also hates to be the 'heartbreaker' according to an interview in Playboy Magazine back in 2010. What does a dating resume look like from a man like this, you may be wondering?
His dating resume kicked off back in 2002 with Vanessa Carlton, followed by Jennifer Love Hewitt, whose 'body' was behind the lyrics, "Your Body is a Wonderland." He began hooking up with Jessica Simpson in 2006, describing her sex as addictive as "crack cocaine." Mayer moved to Minka Kelly in 2008 and then dated Jennifer Aniston for about a year before hooking up with Taylor Swift. Katy Perry spent some considerable time with him before rumors surfaced he was hitting it up with Demi Lovato.
He's since had quite a falling out with Lady Alcohol, but he'll be back.
Dan Bilzerian
Not many men have a story about how they provoked their own heart attack using around 200 milligrams of Viagra (50 milligrams is the normal dose, in case you were curious). But he was in Las Vegas and he'd just met this really hot stripper, so why not, right? And everything ended happily, other than the lingering erection that had him on the line with the late, Michael Jackson's, doctor – and well, there was also that second heart attack about 12 hours later. But this is just a typical day in the life of Dan Bilzerian.
Conquests: 16 girls in 12 days.
A life that also includes occasional film roles, exotic supercars, yachts, planes, automatic weapons, self-made bombs, professional poker status, training as a Navy Seal (he never made it due to his "bad attitude"), and an incredible beard. A beard that is so important to his charisma that he once turned down $100,000 (chump change) to shave it off. As to our best estimation, Dan's greatest attribute as to being a worthy ladies' man is also the $100 million he is currently estimated to be worth.
Here is a man who hijacked a bus with a literal 'peashooter' at the age of 12. He dropped out of school at age 16, partied with Playboy Playmates at age 50, and knocked up the wife of a good friend not long after. He owes some of his success to the over $250 Million (US) he has built up throughout his producing career.
The rest of Simon's success as a Philanderer comes from his brass, honest, and direct approach to life. The kind of directness that can get a man fired from polishing Jack Nicholson's ax on the set of Stanley Kubrick's The Shining. But Cowell is not really the kind of guy to stay happy polishing trinkets unless it happens to be his teeth, his reflection on his Bugatti Veyron, or the tush of some young Playboy Playmate.
James Hunt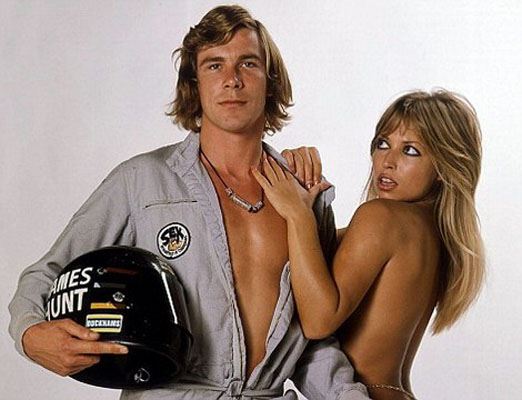 If you have never heard of James Hunt, just ask the 33 BA stewardesses he was rumored to have bedded before his world championship crowning at the 1976 Formula One race in Tokyo. They probably didn't know much about him either, other than he was handsome, successful, one hell of a driver, and incredibly bold and confident. Wheaties may be coined the breakfast of champions, but in Hunt's day, it was alcohol, cocaine, and sex – just not necessarily in that order (especially in Hunt's case).
Claimed Conquests: 5,000 women
Hunt was discovered in a pit garage on the morning of the 1976 Formula One race with his overalls around his ankles with an unnamed Japanese girl. Sex on the "the go" was exactly how Hunt preferred it and is also the tool he used to sober himself up after a night of drinking and drugs. He usually followed this up with a good vomit and casual urination in front of the crowd of spectators, who'd cheer him on after he was finished.
Charlie Sheen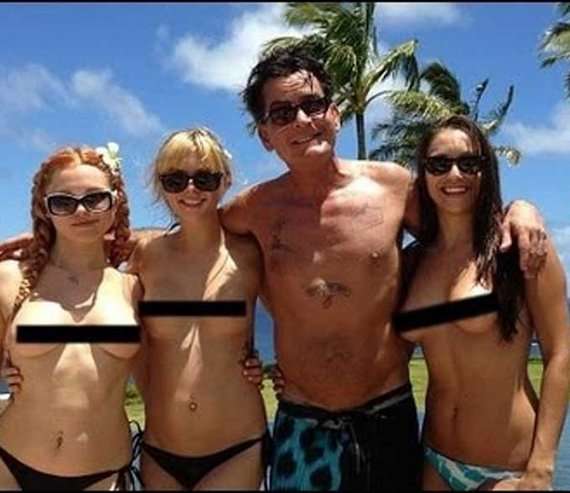 With links to such beautiful women as Denise Richards, Ashley Dupre, Kelly Preston, Winona Rider, and Jess Impiazzi, Charlie is what you'd call somewhat of a natural-born wolf. This is a man who lives for sex, and will even pay for it if the moment calls for it. But don't give the word 'prostitute,' too much thought, as the actor also claims, "I don't pay prostitutes for sex – I pay them to leave."
Conquests: 5,000 (a good portion prostitutes)
Ever since his AIDS diagnosis went social in 2016, Charlie has kept up his positive spirits saying that if sex becomes unavailable due to his predicament, "I'll spend more time hanging with my parents." And his parent's response to that quote was simply, [no comment]. This is not the kind of end a philanderer has in mind for himself, but sh*t happens.
King Juan Carlos of Spain
According to one high-ranking Spanish army officer, the one woman King Juan Carlos spent the least time with was… Sophia, his wife. His online dating profile would have likely read, "Married, but prefers hunting, skiing, boating, and bedding other women." However, King Carlos was a man who preferred to fly under the radar as a swinger, which was difficult for a man of 6 foot 5 inches and well over 200 pounds.
Claimed Conquests: 5,000 women (4 per week on average)
The first author to call out the King claimed his conquest count to be at 1500, but Carlos was still on the throne (had a higher approval rating), and that author likely preferred his head on top of his shoulders. Author, Martinez Ingles, has since set the stage for 5,000 women and 20 illegitimate children. One of his most public attempts as a Romeo was his effort to swoon, England's Princess Diana in the late '80s. But she was in good company with many other high-profile singers and actresses at the time.
Fidel Castro
Castro was a man of many impressive numbers. He lived to the over-ripened age of 90 years old. He amassed somewhere around $500 million (but claimed none of it to be his own). He survived nearly 600 assassination attempts and slept with an estimated 35,000 women (2 per day for the majority of his political career).
Claimed Conquests: 35,000 (2-3 women per day for over 40 years)
But we can't credit Castro for pulling in these women by using his magnetic personality. Instead, his legacy paints a picture of a man blowing smoke in these ladies' faces, and leaving his boots on during the deed. He relied on his personal bodyguards to scan the beaches of Cuba looking for volunteers to become his next afternoon and evening 'delights'. But considering the 35,000 women he laid, he also claimed this next impressive number – and that is, he only fathered less than a dozen children. You do the math.
King Fatefehi of Tonga (AKA Pimp Daddy)
It is one thing to have slept with over 35,000 women, and a completely different honor to be able to claim them all as virgins. King Fatefehi was the king of Tonga from 1970 to 1984, and with that honor, he bestowed himself the privilege to deflower every woman upon entering the age of womanhood within his kingdom.
Conquests: Between the years of 1770 and 1784, King Fatefehi apparently deflowered 37,800 women (that's 7 virgins per day, for 14 years).
And while we can't give Fatefehi any credit for the quality of these women, his smooth approach, or how polished his pickup lines must have been. We can say that he has sampled probably the largest amount of virgins in history, especially considering most men are lucky to come across one in their lifetime.
We know from clinical practice that men from warmer countries (i.e. Italy, Mexico) tend to be more sexually open-minded as they are exposed to female beauty more readily than men from colder countries. This explanation might appear ridiculous at first, but from a psychological perspective – warmer weather makes it easier for people to wear less clothing, thereby exposing our bodies to others; men notice that (men are visual beings) and that exposure to the physical bodies of women makes them more receptive to further exploration."

-Damian Sendler, Sex Doctor
Sultan of Brunei (Hassanal Bolkiah)
If the married adulterer could build his ideal mansion, it would look something like the 1,788-room, 110-car garage palace the Sultan of Brunei currently resides in. It is here that the Sultan can disappear into any wing where he and his brother, Prince Jefri (he instructs the girls to call him "Robin"), take part in frequent underage sex parties. These parties also expand to the waters from time to time on his brother's 152-foot yacht, appropriately named "Tits".
And while King Fatefehi was limited to the women of Tonga, the Sultan of Brunei employs a global network of men and women whose job is to procure the most beautiful women around the world and bring them to their parties. It is quite common for Prince Jefri to place 'orders,' pointing at a glossy magazine cover and saying, "I want that one." And then a team of workers is tasked to find that fashion model or Miss Universe winner, dump a pile of money at her feet, and then fly her out to the palace where she is practically given a number, instructed to wait in a room at the palace for weeks/months until she is eventually 'sampled' by one (or both) of the brothers.
Lord Byron
As an English (British) poet in the 19th Century, Lord Byron was the narrator of Don Juan and also held a leading role in the Romantic Movement. "She walks in beauty, like the night," Byron wrote. "Of cloudless climes and starry skies." And it was this kind of language that gave him high scores among most women.
Conquests: 250 women in one year.
Rumor has it that he once slept with 250 women in a single year, and captured these moments with locks of pubic hair which he stored in sealed individual envelopes. And he is not only a lover of women, but also men, his half-sister, and a couple of distant cousins (for good measure).
Jacobo de Grattis "Don Juan"
Don Juan may be a fictional character, but if scholars were to reference his life to an actual person, a nobleman from Modena by the name of Jacobo de Grattis would make the closest comparison. Also known as the "Caballero de Gracia," Grattis' had a way with women that led to his reputation as a born seducer and sex addict. Like many of the modern Don Juans, Grattis lived out his final years repentant of his bad behavior, which in the 1500s meant dedicating his life as a priest.
Umberto Billo
Thus far we have proven that you either have to be famous, powerful, influential, or incredibly wealthy to become a notable Casanova. But that is just not true. Umberto Billo is a hotel porter in Venice who is rumored to have bedded a massive number of women throughout his luggage-toting career. His secret, as per his own words: "I stood at the hotel entrance and held the door open as they (women) walked in – a glance, a small compliment – that was all it (they) needed."
Claimed Conquests: 8,000 women
Umberto was fired from the hotel at age 45 because he was proving to be too tired to haul luggage in between his sexual activities. He later settled down (let us call it retired) as a psychiatric nurse, where he reported to have downgraded to only one new woman per night.
Giacomo Casanova
At last, we have come to the man himself, Giacomo Casanova. A brilliant lover and seducer he may have been, but he was also a villain, rapist, and a bit of a peacock. As a sickly child, Casanova writes, "She aroused the most intense emotions in me," about being bathed by a young girl at the age of nine years old. He would go on to lose his virginity to two sisters with which he was sharing the same bed. To offer more clarity to this pivotal moment, these were two sisters of the woman he was calling his sworn love at the time. And according to his memoirs, he was never able to tell which sister he finished with first before rolling over to the other one.
Claimed Conquests: 120 by his memoirs
From this point on, Casanova flamed the passions of many flings, including women of nobility, eunuchs, nuns, and even his own daughter during a threesome with her mother. "I have never been able to understand how a father could tenderly love his charming daughter," recounts Casanova. "Without having slept with her at least once." Casanova never suggested any guilt or remorse for the acts of sex and seduction he committed, both consenting and forced, writing, "I was born for the sex opposite of mine – I have always loved it and done all that I could to make myself loved by it."
Men become womanizers for simple reasons: they don't know the difference between excitement and happiness, and they regard women as underlings or objects instead of relating to them as equal human beings. Often, the womanizing behavior represents a way for a man to compete with other men for status and prestige. The woman's body is like a football field on which a man can "score" in his competition with other men. These problems reflect a lack of emotional maturity, and they make true intimacy impossible. It is theoretically possible for a man to outgrow this problem. The science fiction movie Cherry 2000 dealt with a man who learned how to appreciate a female human being:"

-Laurie Endicott Thomas, MA, Author of Don't Feed the Narcissists! The Mythology and Science of Mental Health
There are really only two valuable commodities that a player needs – style and confidence. This is simply because almost all women find handsome men interesting, and confident men sexy. Keep in mind, these are relatively short-lived advantages, considering that women receive very little pleasure from a man's perceived value and success, outside of bragging rights to their girlfriends.
The ultimate Casanova should possess both a strong short game and a long game because, in the end, every man's goal should be to find happiness with one woman. And the reason that many fail over the long haul is they fail to take interest in what makes a woman happy. What grabs a woman's attention in the beginning, is not the same as what keeps her true until the end.
Let's lay this out as plain and simple as it gets. Maintaining a woman's love and interest requires three simple (but difficult) things: The ability to listen, the sense to encourage her when she needs (asks for) it, and the drive to inspire her to find true happiness.
Read More
How to Pickup Women – With or Without Confidence
Dating Tips From Women – Meeting, Mating, and Mood Music
How to Seduce Women – What Most Dating Coaches Get Wrong
Man's Guide to Dating – When She's Not into You
Improve Your Game By Ditching Dating Approval Addiction
Top 4 Traits Women Look for in a Man
How to Get Out of the Friend Zone
9 Tips to Become Instantly Attractive to Women
What You Can Tell By Looking at a Woman's Legs
12 Ways to Flirt With Women Using Only Your Body Language
20 of the Most Aggressive Pickup Lines Men Should Know
How to Appear Sexier to Women
5 Best Ways to Ask Any Woman for a Date