For a man to find dating success, what better way than to know his 'opponent'. Some of the best dating advice to meet women often comes from women. Since they have insider knowledge, we curated some of the things we've learned.
Stop swiping left, when you could have your dating game reach new levels with the right advice.
Related: What Guys Should Do Before Having Sex – According to Women
Dating Tips From Smart Women
Any advice from women is usually good, and below we have Sara Underwood and Tina Louise sharing some important dating tips. Things like how to pick up women and everything else that a guy should know.
It also helps to know dating myths too, like Who Should Pay on a First Date?
Related: 7 Things Men Do In Bed That Women Hate
Kezia Noble is a leading female dating expert for men. She focuses the brunt of her advice on how to flirt, impress and seduce women. She can teach you to not only to be more confident, but what to say, and how to say it. Be sure to see our interview with Kezia Noble, where she talks about pick up lines, seduction, appearance, and why to avoid the friend zone at all costs.
This video by Kezia on how to attract women is still one of our favorites;
The Bad Girl
If you haven't found the one, maybe it's time to sow those wild oats, possibly act on some fantasies.
"A so-called bad girl may be just what you need to draw out your deepest, most powerful fantasies"
Interview with Dr. Jess on What Every Man Should Know About Sex
Related: 5 Best Ways to Ask Any Woman for a Date
We learned from Courtney Tailor a thing or two about dating, including how to approach women, and what guys often get wrong.
She shares some insights and her views on what men should know, and how to get it right when it comes to the world of dating. Don't skip this one for another opinion to consider.
Man Guides for Better Dating
If you're doing alright in the whole meeting and dating area, then you might be interested in these man guides: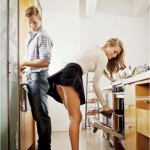 A  look at five areas that can improve your sex life, just by following a few simple tips. Read up on how to get better sex and you can thank us later. You know you want to make the most of it, so why not click to get started. Filled if practical advice, this is one article not to skip over, you can thank us later.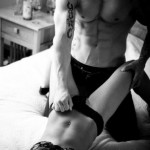 A few ways to get a girl interested in kinky sex by following a few tried and true rules. We give you the scoop on how to get started. She might say no in the beginning when asked, but she might also be curious and change her mind. This is a guide that will help you on how to get there.
Allow us to fully unlock your potential using these seven simple and potent tips. It's all in the details, so read up on what you should know. There's all kinds of tips and tricks to know, some obvious, and some not so much. You'll want to check this article out, as there is something for most guys here.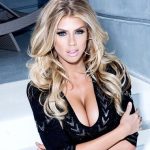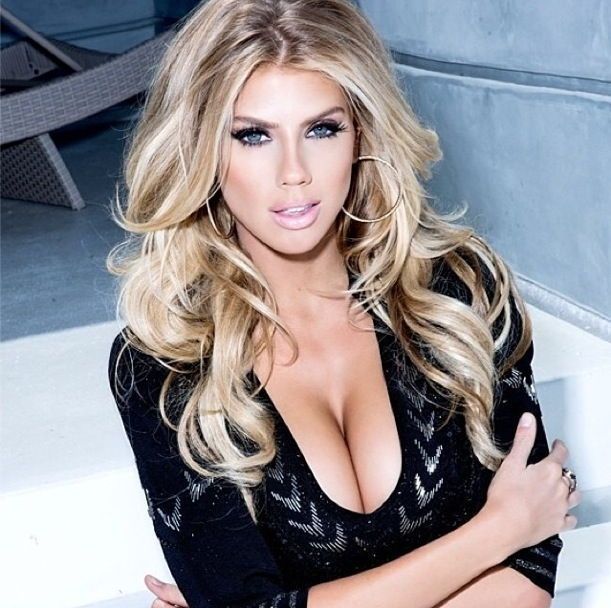 This is everything you will need to know if your goal is to date a supermodel/swimsuit model, even if she isn't that into you. You know the type, drop dead gorgeous that could give you whiplash from a double take as she walks by, make you the envy of your friends, and just about every other guy.
These women each have their own good points, and you owe it to yourself to know, and date some at some point in your life. Each having some sort of unique trait, these women are hard to describe, but we do our best, and if possible should be experienced at the very least. It's likely you already know one of these types.
The Art of the Hookup
If you're not really looking for a deep and meaningful relationship, the summertime (June, in particular) is when the planets align and the odds are in your favor to hook up with random women. According to a study by the dating site OKCupid, June is the best time for a one-night stand, with 33% more looking to hook up during that time, compared to the other months.
In other words, it's still peak season, and your odds are good.
Related: How to Transform Your Bachelor Pad for a Romantic Date Night
Set the Mood with Music
If a date is going well, and she comes back to your place, a little music can set the mood. According to Billboard, there's a right way and a wrong way, when it comes to gettin' it on.
The top 10 that have proven successful are, and #1 comes as no surprise;
1. "Let's Get It On" – Marvin Gaye
2. "Love to Love You Baby" – Donna Summer
3. "Skin" – Rihanna
4. "Drunk in Love" – Beyoncé
5. "Sexy Back" – Justin Timberlake
6. "Love Me Like You Do" – Ellie Goulding
7. "Lollipop" – Lil Wayne
8. "Need You Tonight" – INXS
9. "Magic" – Coldplay
10. "Intro" – The XX
The artists who provide the best results;
1. Marvin Gaye (27%)
2. Lionel Richie (18%)
3. Luther Vandross (16%)
4. John Legend (13%)
5. Usher (12%)
6. Frank Sinatra (12%)
7. Michael Bublé (11%)
8. R. Kelly (11%)
9. Bruno Mars (9%)
10. Rihanna (9%)
But the wrong choice can also have a negative effect, and these are the top 10 artists to avoid, or 'least sexy'. Sorry Yeezy.
1. Kanye West
2. Justin Bieber
3. 50 Cent
4. Eminem
5. Jay Z
​6. Iggy Azalea
7. Lady Gaga
​8. McFly
9. Skepta
10. System of a Down
And with that in mind, we leave you with one more piece of advice: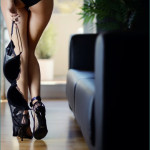 Practical advice to get you started that can help you get on her good side.
Eric has written for over a decade. Then one day he created Urbasm.com, a site for every guy.