Have you been dating a new girl and you're ready to take the next step in the bedroom but not really sure how to go about it? I'm here to teach you how to score for the right reasons. Meaning, a) you actually really like this girl, b) you see some kind of future with her (don't freak out on me yet, I'm just saying some kind of future — It doesn't have to mean marriage and babies but definitely more than a meaningless two week hookup session). And c) you're a great guy and you deserve some lovin' too.
Okay, so first of all, most women want to go there too but we're worried about looking slutty if we give it up to soon. We also want to feel respected and we need to know that you're not just in it for the nookie. With that in mind, here are some things that can help you get on her good side:
1. Be a Little Vulnerable. It's nice to know that you're a little nervous too about when to make the first move. We're secretly wondering what it's going to be like as well and what you're going to think of our bodies and if we're going to be any good in the bedroom and the potential ouch ouch you're on my hair and the can you move to the left a bit? We worry about how it's going to work out after we've done the deed and how you're going to re-act.
2. Send Her the Signs. Women want to feel wanted too. Make eye contact when you're talking to her. A little hand holding and an arm on the shoulder are also sure fire ways to tell her that you like having her close to you and might want to get even closer in the near future. A little flirting goes a long way as well; a compliment never hurt anyone right?
Be a good human. Women respect guys who are themselves and know how to be a real person. If you're constantly dissing on your friends and putting strangers down, it doesn't really say much for your character nor does it make us feel very good about ourselves. How do we know you're not saying the same thing behind our backs? Being an all around good guy is a major turn on for lots of women. Now I know what you're thinking here, a lot of guys get stuck with the "nice guy" dilemma. My advice here is just don't be a complete pushover. Take control of the situation — but not her. You still need to respect her opinion, but be sure to give yours as well. So in short: send out good vibes and get good vibes – sounds like a win/win to me.
And above all…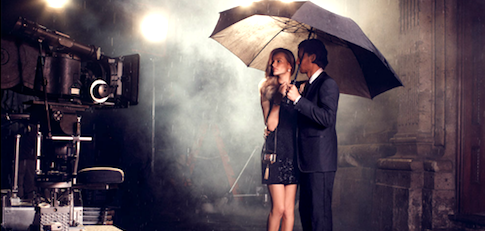 3. Be Respectful. Read her signals. If she's got her arms crossed all the time, gets really awkward every time you touch her arm or her back and gets visibly uncomfortable during sex scenes in movies then cool your engines bro. She needs more time and she's worth the wait if you really like her. Having said that, if you've been on 10 dates now and haven't sealed the deal, you have to ask yourself if there really is a spark there, and whether or not it's worth pursuing. If you're unsure, just talk to her about it. It is 2015 by the way; most women are pretty progressive and will tell you how they feel about the subject.
Okay gentleman, good luck out there and may the force be with you!
AJ White is a freelancer writer interested in content that fuels the mind, body and soul. Educated at CU Boulder and this crazy thing called the real world, AJ can currently be found in Sydney, AUS trying to avoid spiders, sharks, and crocodiles. Contact AJ at madmandy.com