When you picture a typical bachelor pad, what do you see? Empty craft beer bottles lining the counter and a state-of-the-art flatscreen TV perched on an "entertainment center" made of concrete blocks? A worn-out poster of Bob Marley that barely survived its trip from the dorm room? Truly, a bachelor pad is the kind of living space that says, "I'm not trying to impress anyone."
But what do you do if you actually meet someone you want to impress? You can always take your chances and hope that she'll be impressed with your end table made from a stack of Sports Illustrated magazines and pizza boxes, or you can actually take the opportunity to upgrade your style and make a good impression. Here are just a few small design tips for turning your bachelor pad into an inviting (dare we say, romantic) space.
Fill In The Gaps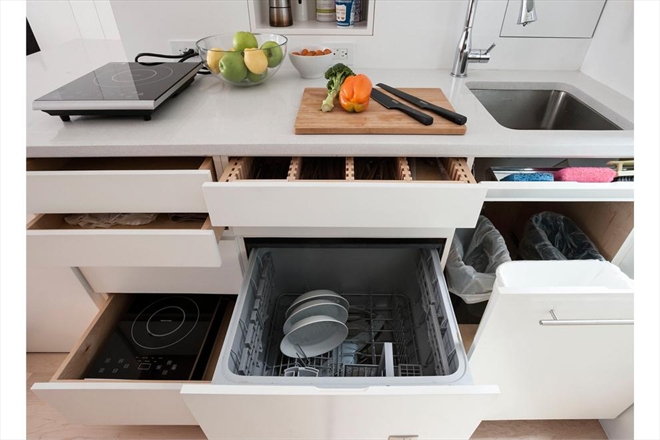 When you're single and living alone, you learn how to adapt to not having all of the necessities. You can survive on one set of silverware and that hand-me-down Lay-Z-Boy from your parent's basement. Now that you're thinking about the future, it's time to add to and amend your space so that it looks like a civilized, ambitious human being lives here. You obviously don't have to do everything at once. Get on an alternating schedule of adding one new element and renovating or replacing one existing element. Start by buying a full set of dishware and silverware. Then follow that up with a gentleman's chair and then a new piece of furniture that seats more than one person. Slowly but surely, your bachelor pad will evolve into something resembling a home.
Go (A Little) Overboard
"Everything in moderation" is very good design advice, but you don't necessarily want too much moderation. If you really want to make a lasting impression, find that one element that's a little over the top–like you. The key is to find something fun that doesn't totally clash with all of your savvy design choices. This Honey Oak Shuffleboard Table from Playcraft has a classic design and would be the absolute cherry on top of your updated living room. If you have an outdoor space–even a small one–you really can't go wrong with the Intex Purespa, an inflatable hot tub with a compact design and enough room for four people, or just two people having the first of many romantic evenings.
Nothing On The Floor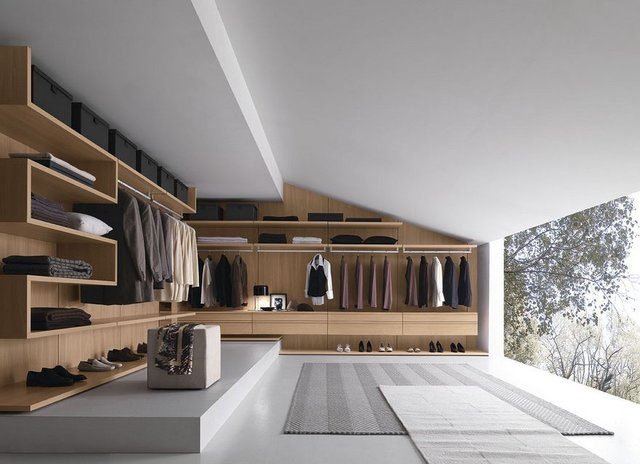 The only thing that should be sitting on the floor is a rug and the legs of your furniture. Keeping stacks of books, Blu-rays, and clothes scattered on the floor doesn't just make you look messy, it makes you look transient. You're trying to give the impression of someone who can commit to a long-term relationship, but how can you do that if you can't even commit to a bookshelf? Go buy some shelves. You really can't go wrong with these industrial TV stands and storage desks from Inspire Q. They look great and the modular design means you can mix and match the individual pieces to suit your needs. They also have wheels, so they'll be easy to move around if you ever have to make room for her stuff.
Don't Abandon "You"
Just because you're updating your living space doesn't mean you have to change your personality. You're really just looking for a slightly more thoughtful approach to design that still celebrates your interests. Wall art can be one of the quickest, least expensive ways to transform your space. Take down that chintzy Bud Light poster you got on free poster night at the baseball game, and replace it with these vintage beer posters. Not only will they give your place a burst of color, but they can serve as an actual conversation piece. Just don't forget to frame them. Who knows? She might even confuse you for a tasteful collector of art.
Read More
Luxurious and Impenetrable: The Zombie Proof Bachelor Pad
How to Design a Tech-Inspired Bachelor Pad
Bachelor Pad 101 – White Walls Are Sexy
Modern Day Bachelor Pads
Aaron Rote is a #Chicago freelance writer who bought a new couch a few days after meeting his wife. Just saying.
Lover, fighter, and bona fide sex expert.