The safest home in the world is not the Camp 22 Concentration Camp in North Korea, Al Capone's Miami mansion, or the U.S. White House. No, these "homes" depend too much on human interaction to keep them safe, which means their weakest point weighs on the inevitability of human error. If you've ever watched enough Zombie films, you know that the crap really hits the fan when… somebody forgets to lock the back door.
KWK Promes, the builder behind the "Safe House," has removed the possibility of human error by building a home that is as cyclical in nature as a plant. In other words, it powers itself from the circadian rhythms of the earth, closing itself up in the evening when it is most vulnerable, transforming itself into a cubical barricade of pure luxury.
On the inside, this bachelor's dream pad is nothing but luxurious.
On the outside… well, it is an absolute fortress built to survive the zombie apocalypse.
Each evening as the sun says its final farewell to the occupants of this home, all windows are covered by either a thick metal gate or sliding/swinging wall. The house closes itself via internal electric motors, pulling the lavish interior into what appears to be a five-walled shell, protecting it from the elements, outside intruders, and any casual, wandering eyes.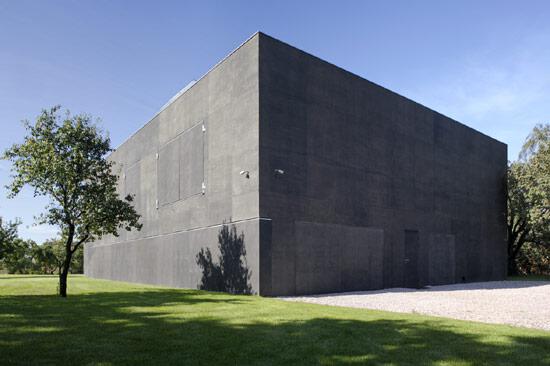 The other interesting thing about this home during 'lockdown' is that it helps to confine all the energy it has collected throughout the day to help light and warm its walls.
This home is also green, energy-efficient, and somewhat sustainable. Forty-five centimeters of wall diameter packs a lot of room for not only its reinforced steel beams but also mineral wool insulation, which means it can easily hold any collected heat and energy from the day over the course of an evening.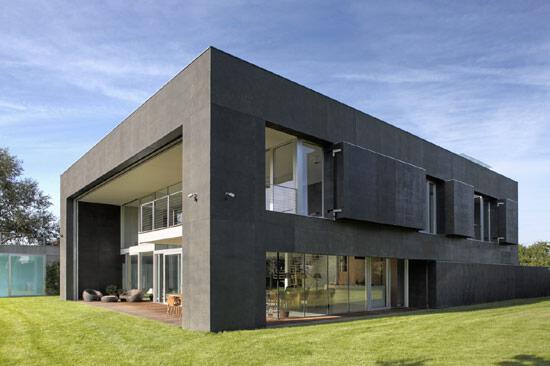 During the day, the Safe House blossoms into an open, welcoming bachelor pad.
It is surrounded by open windows, a courtyard, a roof terrace, a covered swimming pool, and a drawbridge.
Its drawbridge safely transports the home's occupants to the pool area, which is just off to the side of the main building.
But no matter what the time of day, nobody gets in or out of this safe house without the expressed desire of its occupants. It is protected from the outside world 24-hours every day – particularly at night during its lockdown. But even during the day, when its walls are open and slightly more vulnerable, it offers a unique fail-safe mode to keep any unwanted guests out even if they should wander inside through the courtyard. Watch the video below to see what would happen next.
About
Loves bourbon, travel, and spending time with family (in that order).