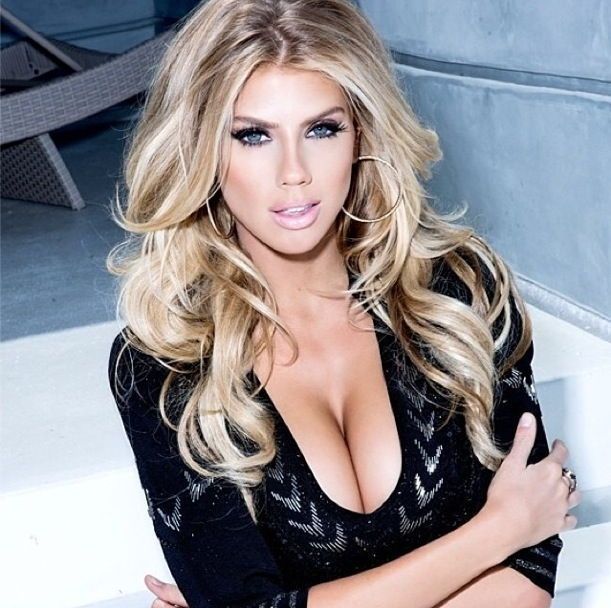 Dating a swimsuit model should be on every man's bucket list. This is because it is not only good for your mojo, it is good for your soul, confidence, and she will become an arm accessory unrivaled by even the most exotic wrist watch. Okay, that sounds like a great idea, you might be saying to yourself. But who has the rule book on how to date one?
Well, we've talked with some of the most gifted wing women of today, including the Wing Girl, Kezia Noble, and Dr. Jennifer B. Rhodes. However, if your goal is to date a supermodel/swimsuit model, we'd highly recommend getting advice from one. Because quite frankly, it really does take one to know one. And while Syd Wilder may be pretty close on this one, we were thinking more along the lines of Natalie Dormer, Kate Mara, and others.
Here's what you'll need to know, according to Charlotte McKinney:

Alexandra Daddario offers some great insight below:

How to Date Adriana Lima
If you're having dinner with friends and they're always on the phone or always texting, it's just impolite. Unless it's something important—like someone is in the hospital or something—don't do it. It's not attractive. It's a girlie thing. It makes you seem like a teenage girl. Especially if you're talking about parties and which clubs you're going to and who's going to be there." – GQ
Kate Mara offers some interesting advice on the topic:

And here's what else some guys are missing, according to Natalie Dormer:

How to Date Nina Agdal
Every time I matched with someone [on Tinder] they would ask, "Are you really Nina?" and they wouldn't believe that it was me. Now that problem is solved because there's a verified sign [on my account] so they know who they're talking to." – Esquire
Chrissy Teigen may be married, but she's sure to provide some helpful insight:

And how could we forget about Anna Kendrick, Aubrey Plaza, and Dylan Penn:

Now you might be thinking, Why would I need any more dating advice, least of all some video on how to date a regular woman? But to help put the previous advice into a better perspective, we suggest that you brush up on the common misconception of…
How Guys Should Act On A First Date Vs. How They Do Actually Act:

We've given you the tools – and now the follow-through is up to you. Godspeed
Single and sexy. Hello ladies..