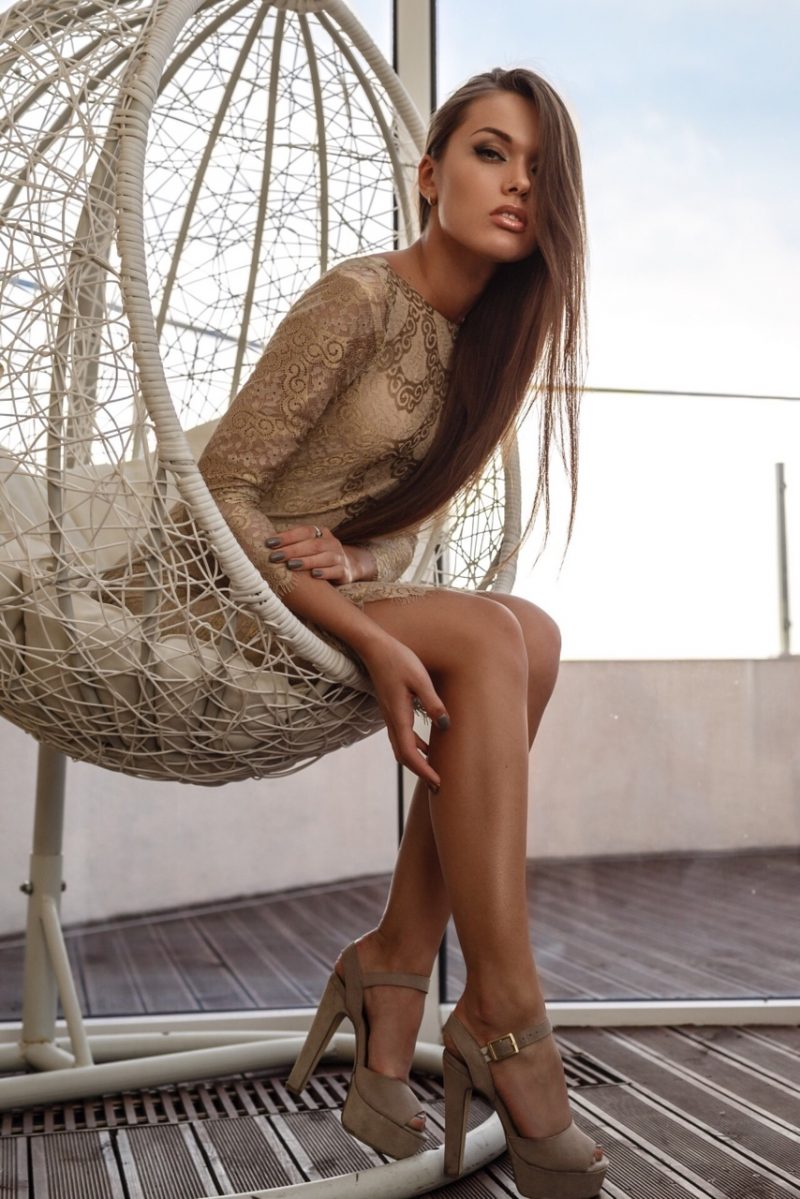 You've noticed them plenty of times – short, long, round, oval, tan, opaque, brown, smooth, and occasionally maybe a bit bumpy (when it's cold). But have you ever wondered if there could be a message being delivered to you through a woman's legs, and maybe you're just not getting it? Those missed messages might be important, and we'd like to make sure that you're receiving them from now on.
Some guys like to consider attracting women an art form, but it's really more of an app for paying attention to the subtle signs that every woman is giving you every day. It's called body language, and a lot of very interesting tidbits of information can be found just by paying attention to the legs of a woman you're on a date with or just approached in a crowded room. One of the most difficult things about impressing any woman you've just met is to know when she's interested, enamored, nervous, taken, and when you should run (she's a psychopath).
Feet Pointed Directly to You
Ten-hut. She may not even be looking in your direction. But take it from her stance that this is a woman who is standing at attention. She knows what she likes, and right at this moment, she has decided that you could be the most interesting thing in the room. Of course, you also have to be aware of what (who) else is standing behind you because she might be aiming for something else.
Facing You, Legs Crossed
A lot of guys tend to get this stance incorrect, and a big part of that is because women like to use it so often. But why they do will become quite clear in a moment. Women know what makes them look best, and when it comes to their legs their best play is to press one leg over top of the other and press just enough to bring out the definition and muscle tone. This is either a woman who likes attention or is currently looking for someone interesting to notice her.
Now, if we take this same pose and add in the possibility that she crossed her legs slowly while you were looking in her direction, and she just so happened to cross them so that now they are facing you. Now that is something to get a little more excited about because it likely means she is trying to get your attention. That is your cue to make your approach.
Pigeon Toed
The pigeon-toed woman is a classic sign of insecurity and/or instability. When a woman offers this stance to you directly after an approach, she is emotionally directing her attention away from you. She is telling you that you have perhaps stepped beyond her comfort bubble and would like you to take a step back. If she maintains this stance and welcomes you with a smile, she is either naturally pigeon-toed, or might be up for a little fun, but will likely not be around to chat in the morning.
Both Feet Pointed Away
This could be a cry to her friends to come and steal her away, or she might actually be pointed in the direction of the exit sign thinking it's time to call it a night. Either way, this is a bad sign for you, as she is neither open or interested in listening to what you have to say. Just as quickly as you entered her life, you'd best make your exit. Save your arsenal of best pickup lines for another opportunity.
One Foot Pointed in Your Direction, the Other Away
Not so fast, don't give up because there is still hope. The woman above may not be standing in attention, but she is giving you the benefit of the doubt. This means that she is unsure, possibly seeking the opinion of a nearby friend, or is happy to meet you, but keeping her options open. Think of this as an invitation to impress her, and if you do, you may notice her other foot coming around closer to your direction. There are lots of scientific-based methods to improve your sexiness to a woman, so this is your opportunity to unleash your best and see where they get you. Keep in mind that most men stand a one in four chance to 'slightly interest' a woman in this scenario, which is some fairly decent odds if you think about it.
Eric has written for over a decade. Then one day he created Urbasm.com, a site for every guy.