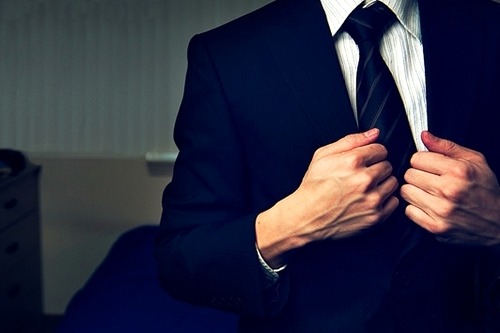 Knowledge is at the core of every great legacy that has ever been celebrated. And so we estimate that somewhere within this next 3 minutes you will grow to become an even better man than you are right now. And at the price of free, we think that is a pretty fantastic payoff.
We've discovered that there are no less than 101 lessons for men to live a respectful, happy, and successful life. Many of those lessons came from good old dad, while others were handed down while chatting with a few celebrity pals, including Les Stroud, Krystle Lina, Pete Nelson, Isaiah Mustafa, and Tony Hsieh.
And now we'd like to share a few of those highlights:
Honesty is the key to every relationship. If you are always brutally honest about yourself – trust will be built and make [a man] invincible."
J Sutta
Phenomenal sex is the elixir of life, learn to listen to and trust your instincts (your heart) in ALL matters, and never finish living."
Les Stroud
"Don't bullsh*t me, or any woman for that matter, we will find out who you really are eventually… So, I guess the first and second one go hand and hand."
Be true to yourself, approach every situation (or person) with an open mind, and it's easier to seek forgiveness than permission."
Tony Hsieh
[A man] should know—how to build a great campfire when we go camping, and definitely how to make a great cup of English tea."
Rosie Mac

Treat people with respect."
Isaiah Mustafa
Be the best version of yourself, be confident, and make time for your woman."
Cindy Prado
Find that gift that you have within. Work like mad to find that talent you have that is uniquely yours."
Pete Nelson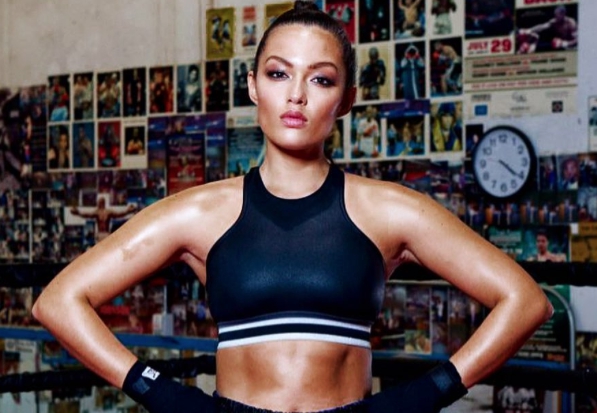 "Make your woman feel like the only woman in the world, make her laugh, and be genuine."
All guys should also know how to make a good grill cheese. There will come a rainy weekend when all she wants to do is sit on the couch and watch movies. A perfect day for grilled cheese and tomato soup. Wouldn't it be nice to not have to leave and go buy sandwiches?"
Jamie Reidy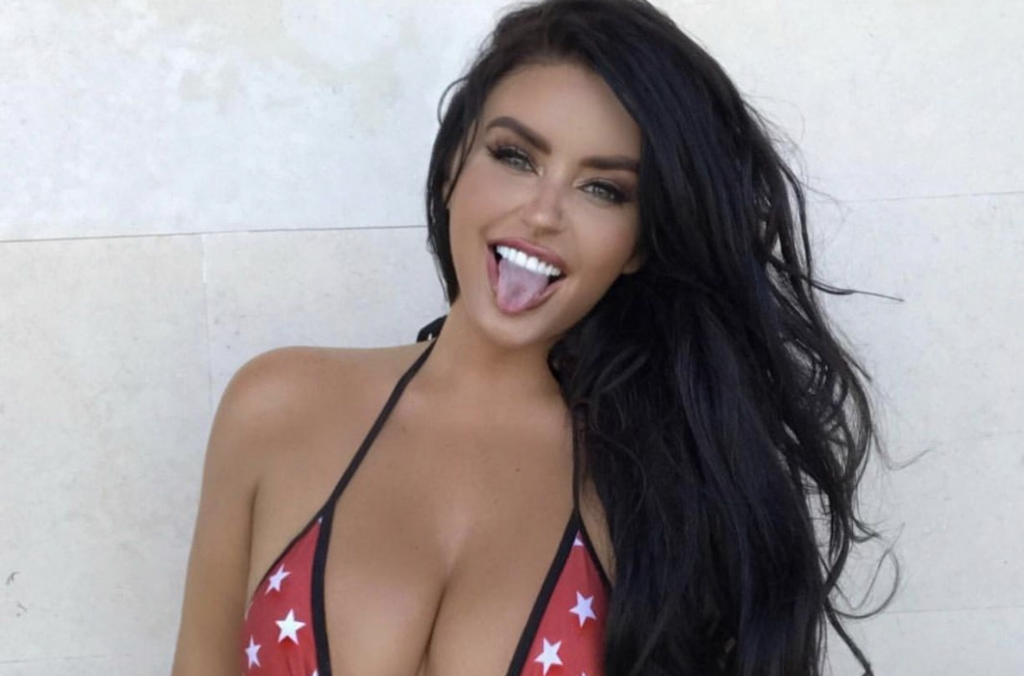 …Make other girls jealous of her, not to make her jealous of other girls, respect her and protect her, and be her biggest cheerleader."

Abigail Ratchford
Luck is trying lots of things, and from time to time things work out. Don't worry about the percentage, score, or the number of things that don't work out in your life."
Dan Ariely
Don't try to impress your woman in bed. Be yourself and you'll be fine."
Irina Voronina
Dress well, be confident… and you only live once."
Michael Giovanni Rivera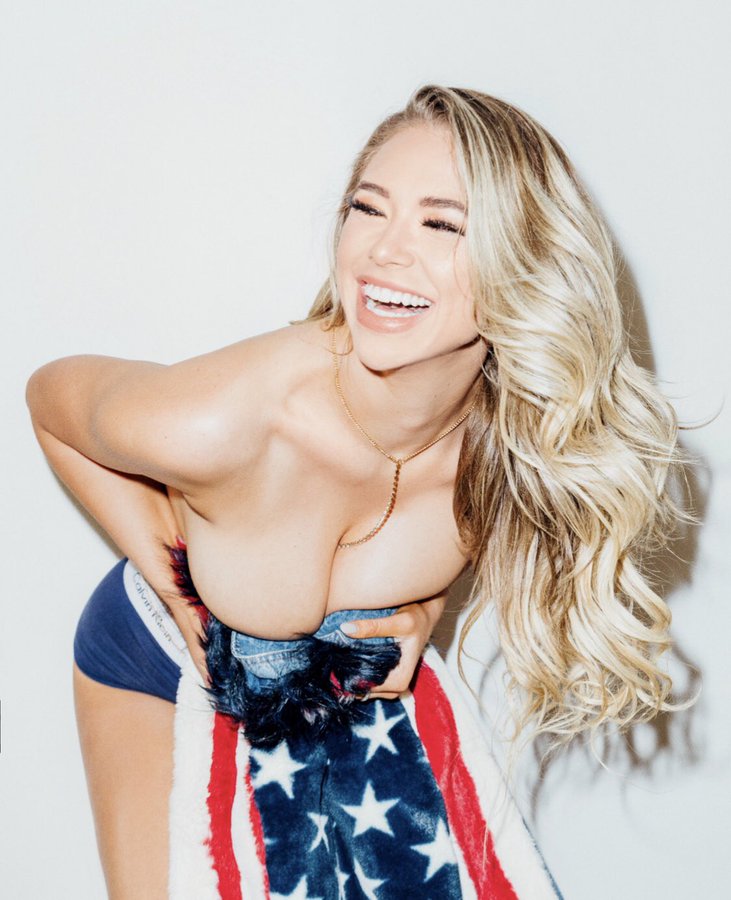 "Don't be scared to be goofy and make a fool out of yourself in public. I think that's the sexiest thing a guy can be is confident and comfortable in their own skin by just being themselves."

Allow us to share a few other favourites for wisdom and advice..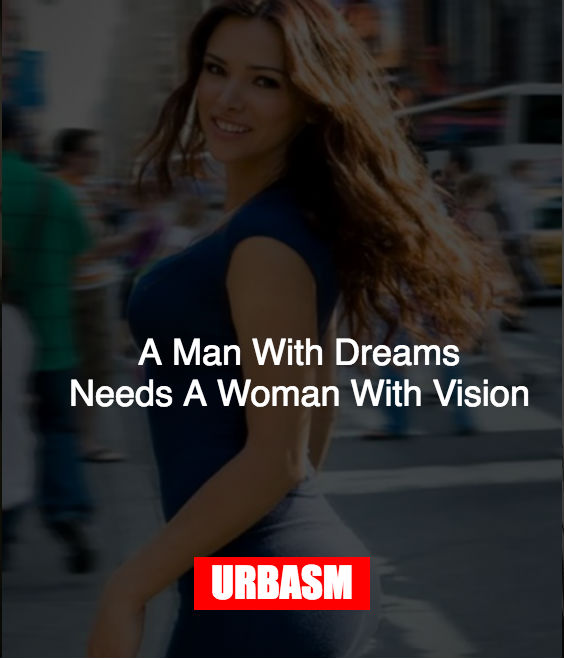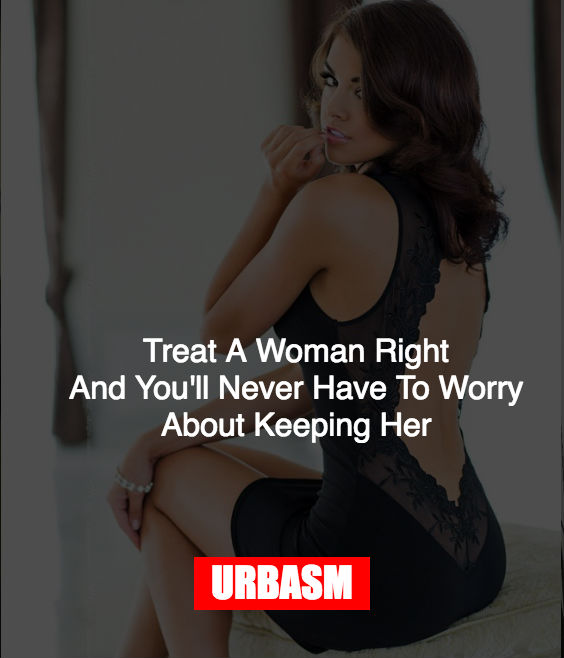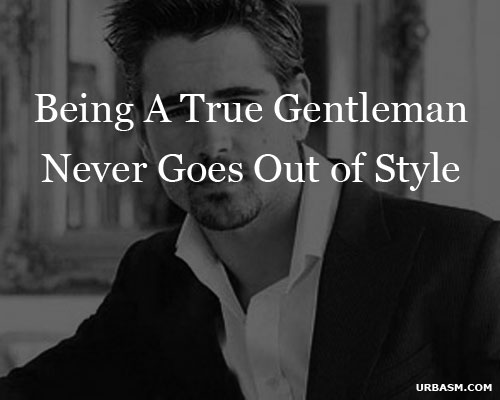 Recommended:

Best Men's Sites To Know


Eric has written for over a decade. Then one day he created Urbasm.com, a site for every guy.