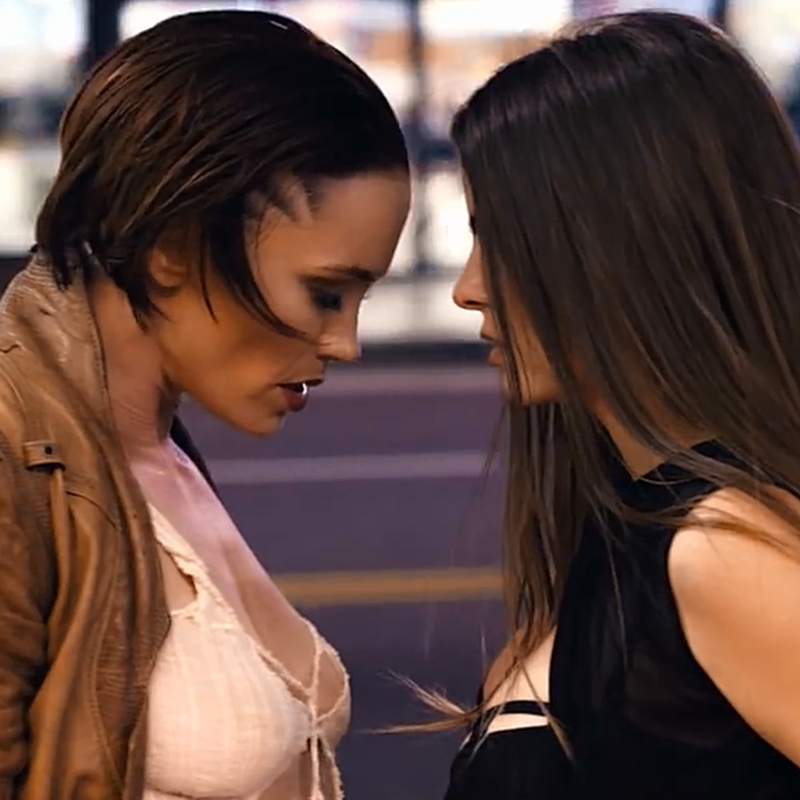 Her upcoming album is Feline Resurrection, her new single is "Damn! (I Wish I Were Your Lover)" and she goes by the name J Sutta… not Pussycat. And now that we've got that out of the way, we're about to get a little more up close and personal with one of our favorite performing artists – and we invite you along for the ride:
Urbasm: Hey Jessica, what do you have going on in 2016?
J Sutta: I am very excited about 2016 because I will finally be releasing my debut album "Feline Resurrection." It's been a couple years in the making, and I am so anxious to finally let the fans hear it. I've grown a lot as an artist through the process.
Urbasm: And it shows! Which speaking of, we love your new single, "Damn!". Where did you find the inspiration behind both the song and video?
J Sutta: I've always been a fan of the original song. It's one of those sexy, timeless songs that I had a fantasy of remaking. The song is about an unattainable love, so when we were thinking of the concept of the video I immediately envisioned me in handcuffs dramatically being escorted away from my crush. The twist is you don't know who my crush is until she is in the back of my trunk.
Urbasm: Yeah, we fell for that (laughs).
J Sutta: I wanted to press the boundaries a little and create a fantasy world. Sophie B. Hawkins' original music video was banned from MTV because of the content. I love where we are in this day and age where we can truly express our sexuality without quite as much judgement. We are no longer suppressed as much with creative expression.
Urbasm: And we're dying to know… was all that chemistry between you and Candace Pittman 'real' or just really good acting?
J Sutta: Of course I'm attracted to Candace and who wouldn't be?! I was nervous at first… then we kind of got into it and forgot that there were any cameras around. I think by the second take neither of us were really acting at all! (laughs)
Urbasm: (laughs) And while we're on that topic… who are a few of your other girl crushes at the moment?
J Sutta: I have quite a few crushes, but I'll give away two for now… Amber Rose and Cara Delevingne. The truth is, though, you never really know who you have a crush on until you see what the chemistry is like when you look into one another's eyes and have a conversation. I'm attracted to beautiful hearts more than anything else.
Urbasm: So true. And you have a film coming up too, 'Single in South Beach'. What can you share about your character and overall experience with that?
J Sutta: I am actually just playing myself performing on stage in the movie to a song that I wrote called "I wanna be bad." It was an amazing experience because it was filmed in Miami and ironically I am kissing another girl in it! I am getting a lot of girl on girl action as of late, but I'm not complaining! (laughs)
Urbasm: Neither are we (smiling). And speaking of being single, we'd love some dating advice from you. What are your best tips for us guys when going out on a first date?
J Sutta: I think that masculinity has faded over the years. No one wants a cave man, don't get me wrong, but deep down, even if we don't admit it, a woman wants to feel feminine and beautiful when she's with a man. Be confident within yourself and don't be afraid to take charge a little. Be a gentleman, but maintain an edge. Ultimately, the best advice I can give is to be yourself, because if I like who you pretend to be then sooner or later the true you will surface and it will fall apart. If someone doesn't like you for being the true you then they are not the right one for you anyway. How cool is it to be liked and accepted for who you are from the get-go!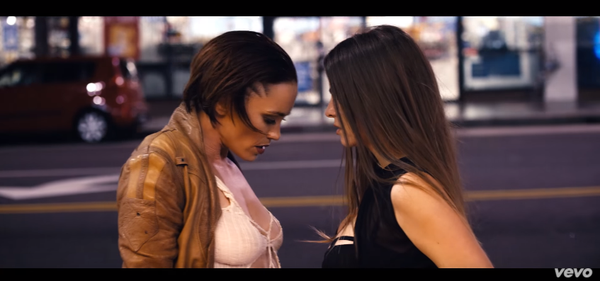 Urbasm: What are you looking for in a Prince (or Princess) Charming and what do you find particularly sexy about a man's intellect?
J Sutta: I kind of go with the flow. I don't look for anything because then I limit myself. Whether it is Prince or Princess Charming I am attracted to, I go with the feeling rather than overthinking it. When anyone is intellectual, knowledgeable and passionate about something it is definitely a turn on.
Urbasm: As a woman who has toured all over the world, what would you say should be the top 10 places that every man should visit before he dies?
J Sutta:
Joshua Tree, California
Pyramids of Giza
Verona, Italy
Rio, Brazil
London
Bali
NYC
Me at a live show
All my social networks
Urbasm: We're all over number 9 and 10. And what are the three things that every man should know (according to you)—to make us all better men?
J Sutta: One, honesty is the key to every relationship. If you are always brutally honest about yourself – trust will be built and make you guys invincible.
Urbasm: Totally agree with that.
J Sutta: Two, be your girl's best friend. Don't judge her, just lift her up and make her the best she can be and I promise she will do the same. Three, learn how to listen when a woman talks, be interested in what she is saying. I'll be testing later!
Urbasm: (laughs) We'll be ready for you Jessica. Thank you so much for hanging out with us.
And what you've read here is just a sample of what J Sutta has planned for the New Year, so keep in touch with her through Facebook, Twitter, Instagram and of course, Vevo.

Read More
Brian McKnight Interview – I Feel Like I'm Better Than Ever
Sophie Simmons On Sex, Style and Influence
Angie Vu Ha On Her Music, Passion and Being a Bad Girl
Eric has written for over a decade. Then one day he created Urbasm.com, a site for every guy.