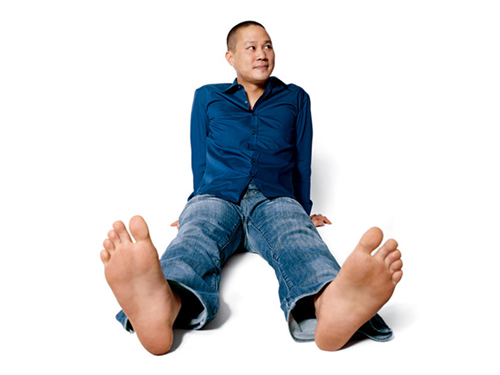 Tony Hsieh sold LinkExchange, a company he co-founded, to Microsoft for $265 million in 1999. He was 24 years of age at the time. He then hooked up with Zappos.com, and by the time he was 34 years old, had increased its value from $1.6 million to $1.2 billion, and when it sold to Amazon.com, he is rumored to have pocketed somewhere around $214 million.
Tony is a Harvard graduate, the recipient of the Ernst & Young Entrepreneur Award in 2007, and author of Delivering Happiness: A Path to Profits, Passion, and Purpose. We could think of nobody better to ask what he thought was the three most important things that he has learned over his 38 successful years of life. These are the short but sweet words he left with us:
"Be true to yourself."
"Approach every situation (or person) with an open mind."
"It's easier to seek forgiveness, than permission."
Tony… We love you, man!
Check out some other advice from our series: Three Things Every Guy Should Know
Eric has written for over a decade. Then one day he created Urbasm.com, a site for every guy.