She may live in the most seductive place on earth (Spain), plays the body double for Emilia Clarke from the Game of Thrones, and has earned the lead role in the live action film, Little Mermaid. But at the end of the day, Rosie Mac is just a woman set on her path of flourishing among movies, music, motivation and men.
But a woman this mysterious and intriguing deserves more than just a spot of limelight we think… so we offered her our admiration and an ear. And this is what happened next:
Urbasm: Hi Rosie, you're a tough one to get hold of.
Rosie Mac: Apologies it took so long, my internet in Spain is more off than on.
Urbasm: No worries. With a lead role in a new film and everything else going on, you're busy. We get that. So what else is new with you?
Rosie Mac: At the moment I have been working on my music.
Urbasm: Yeah, we've heard some great covers on your YouTube.
Rosie Mac: Music is one of my first loves, so to be able to record and produce music over in the UK with an awesome production team has been wonderful and I can't wait until it is released.
Urbasm: We'll be on the lookout for that. Considering all the momentum that's been behind your success lately, do you think it's been more about who you know, or how well you know yourself?
Rosie Mac: I don't believe success comes from who you know, though I am sure it helps. I am a hopeless networker. I am quite a home-bird and don't know that many people on a personal level, so yes, it is probably for me more about knowing yourself.
Urbasm: What have you learned about yourself so far?
Rosie Mac: I am very Focused. I knew that I wanted to be a performer, singer, dancer and actress from a very young age. I knew it would take hard work. I don't drink or do drugs, I look after my body and I train and train… doing the things that I love .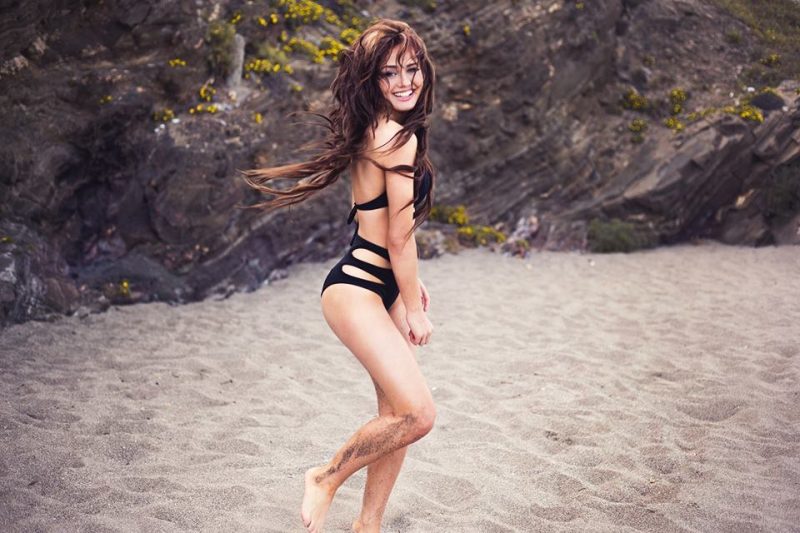 Urbasm: And that's how it should be. What are the top things on your bucket list for the year?
Rosie Mac: To make great music, make time to see more live theater, go surfing, sing with Ed Sheeran
Urbasm: Ed Sheeran? That's great.
Rosie Mac: We can all dream (laughs).
Urbasm: (laughs) Well, we'll put in a good word for you.
Rosie Mac: And to help others wherever I can.
Urbasm: That is actually quite a bit. So what is something about yourself that most people may not realize?
Rosie Mac: I live in one of the party capitals of the world, but hate parties. I am a home-bird.
Urbasm: Well, at least you can say that you keep great company. Tell us what you find sexy about a man's intellect?
Rosie Mac: I love smart guys. Looks definitely take a back seat for me. Intelligence and a sharp wit is super sexy.
Urbasm: What do you think a man can learn from a woman about love and life?
Rosie Mac: I have no idea, really. Possibly how to be more sensitive, though I don't think they would benefit from it.
Urbasm: Well, we do know that most all men can benefit from visual cues of a beautiful woman. With that in mind, is there a particular outfit that makes you feel super sexy whenever you head out on the town?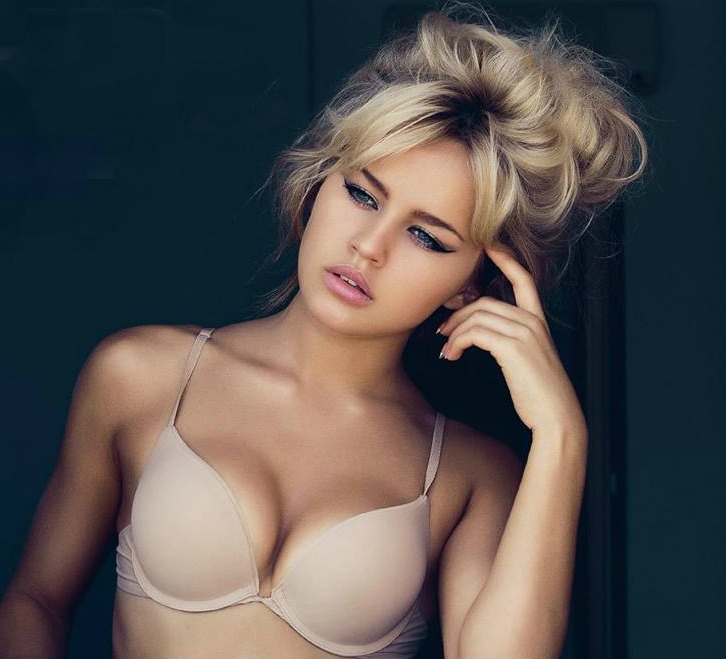 Rosie Mac: I don't much go out on the own. But definitely my favorite is jeans and a gorgeous top. I always feel sexy.
Urbasm: Of all the men who have approached you over the years, what has been your favorite pickup line?
Rosie Mac: My favorite, I don't know. But sweetest must be, "Are you the eighth wonder?" (laughs)
Urbasm: Have you ever had the chance to be a wing woman for a friend?
Rosie Mac:  I am afraid I have never been a wing woman.
Urbasm: Well, you seem like you'd be good at it.
Urbasm: What are the three things that every guy should know, according to you?
Rosie Mac: According to me?
Urbasm: Yeah.
Rosie Mac: Well For me… Okay, I admit I am a little old fashioned – I love a gentleman. The three things I think he should know how to treat a girl to make her feel special, how to build a great campfire when we go camping, and definitely how to make a great cup of English tea.
Urbasm: We need to start drinking a whole lot more tea. Thank you so much Rosie, and good luck on your new film.
But don't let this be the end. Get to know more about Rosie Mac on her Twitter, Instagram, Facebook and YouTube channel.
Read More:
Nikki Leigh on Guys, Success, and Being The Wing Woman
Sophie Simmons On Sex, Style and Influence
Caitlin O'Connor on Cars, Guys in Glasses, and Being a Wingwoman
Eric has written for over a decade. Then one day he created Urbasm.com, a site for every guy.