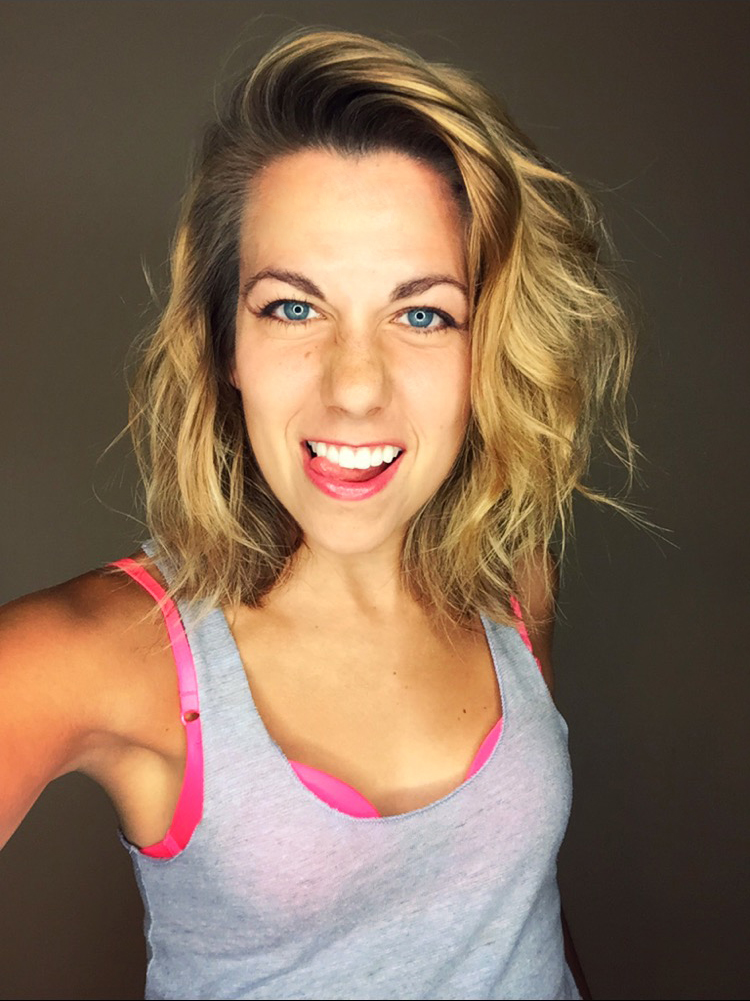 The YouTube sensation, Ali Spagnola, caught our attention a few months ago and we have been fans of her ever since. She is an artist, dancer, ice skater, singer and a hilarious comedian. But there is still so much that we don't know, so we decided to take it upon ourselves to seek her out and see if we could ask her about her deepest, darkest secrets and find out what really makes her music tick. So one night we happened upon her in a dark alley – and this is what happened next:
Urbasm: Hey, how are you doing Ali?
Ali Spagnola: I am doing great!
Urbasm: Awesome! So tell us what we can look forward to from you in the near and distant future?
Ali Spagnola: Well, I am working on a new album. It is taking me a bit of time, but that is why I moved to LA, so I am pulling it together.
Urbasm: Can you give us a few hints of what to expect?
Ali Spagnola: It is definitely going to be (laughs)… not drinking focused. I am moving away from the drinking game, but it is still going to be just as fun – I'll say that.
Urbasm: Can you tell us a little about the equipment you use to make your music?
Ali Spagnola: It is actually just my laptop. I use Logic as my software. My whole studio is pretty much contained within my computer, except I have a microphone, which is the one thing that is sort of peripheral.
Urbasm: A few of us were wondering what is the thing with all the pink and gray buttons by your drum kit?
Ali Spagnola: It's a Novation Launchpad.
Urbasm: So what instrument, besides the Theremin, do you wish you knew how to play?
Ali Spagnola: (laughs) The saxophone for sure. I don't know any wind instruments, and the saxophone is the sexiest of all of them. So clearly that is what I should be learning.
Urbasm: Yeah, that's a nice choice. Do you have any plans to start?
Ali Spagnola: Yeah, I think I could do that. I am trying to do one thing a year that is completely outside of my comfort zone. This year was kickboxing, maybe next year will be the saxophone.
Urbasm: (laughs) Who would be your dream musical collaboration?
Ali Spagnola: I would have to say Kesha. That would be pretty dope. She is kind of one of those part musicians, so I feel that we could make something pretty awesome.
Urbasm: Couldn't agree more. Have you ever considered doing mashups of songs?
Ali Spagnola: I do mashups all the time on Instagram.
Urbasm: Oh, you do?
Ali Spagnola: They are like 15-second mashups. We have an ongoing series that we've done dozens of. And then I do mashups on YouTube with my One-Gal Band Cover's, which you have clearly seen.
Urbasm: Yes, how could we forget about those. What are a few of your favorite covers?
Ali Spagnola: There is one called "Lollipop" and then I did "Bad Blood" and some other good ones before that.
Urbasm: Do you ever take song requests?
Ali Spagnola: I do! Actually I used to work at a piano bar. And sometimes when people yell stuff out at my shows I'll play it. I do livestream shows, where it is kind of like a piano bar, only on the Internet and live streaming. People send me tips through PayPal and request songs and I just play whatever they ask for.
Urbasm: That is cool. We didn't know that.
Ali Spagnola: Yeah, yeah… I do that monthly.
Urbasm: Well, we hope you'll consider doing the cover of Bif Naked's "I Love Myself Today" for our writer, Max Green?
Ali Spagnola: (laughs) I don't think I know that song.
Urbasm: Ah, well okay – the rest of us don't know it either, so that's okay.
Ali Spagnola: (laughs) I mean sure, I am open to anything. Is it a very popular song?
Urbasm: Well, if he tips you enough you can pretend it's popular, right?
Ali Spagnola: (laughs)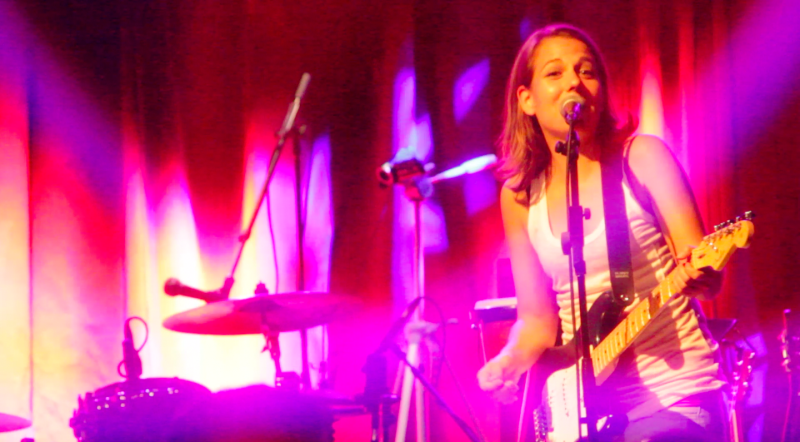 Urbasm: Okay, this is a tough one. If you were a superhero, what would your super power be?
Ali Spagnola: Okay, is this what I get to choose or are you thinking realistically as if I just suddenly had powers based on my personality?
Urbasm: Both!
Ali Spagnola: If I could pick anything, obviously it would be flying. Anybody who tells you differently is stupid and lying to themselves. 'Oh no, I want telekinesis.' Yeah right, you don't want to know people's thoughts, you want to soar above the earth. Flying is the only super power that anybody wants first, for sure. Now, realistically speaking, if I suddenly gained super powers that I didn't choose, I am pretty sure it would be 'Enabling'. I am almost there at this point anyway. So, let's say I am at a bar and somebody says, "Oh, but I have work tomorrow," and I could just magically 'enable' them to have two more drinks (laughs).
Urbasm: (laughs) And finally: What are the three things that every guy should know about women, according to you?
Ali Spagnola: All right, I feel like this question is not really answerable because then I am sort of generalizing that all women are all the same and men are different. I think what they need to know is that we are all people and there is no real difference. Does that make sense at all?
Urbasm: So, a guy needs to get to know an individual woman before he could know the answer to this question?
Ali Spagnola: Right. Yes, exactly. It's not like you need to know about 'all women,' because all women are not the same. And it is not like all men are the same either.
Urbasm: Yes, that is the first time that has been pointed out – and now we feel so ashamed and small, yet also so enlightened.
Ali Spagnola: (laughs) Well cool, I am glad that you appreciate it.
And for all of you who are unaware of Ali's multi-talented arsenal, you should also know that she's a visual artist, designer, and a genius at storytelling:
She gives dating advice:
And is exceptionally talented at earning the support from her fans.
And if you'd like to be 'besties' with Ali, you can become a distinguished patron here. We also recommend following her on Twitter, Facebook, Vine and of course, her YouTube channel.
We love you, Ali!
Read More:
How to Meet Women With Comedians, Dave and Ethan
What is Jonathan Kite of 2 Broke Girls Thankful For?
Las Vegas Comedian Jay Reid's Favorite Things
NYC Comedian Max Cohen's Favorite Things
LA Comedian Ron G's Favorite Things
Eric has written for over a decade. Then one day he created Urbasm.com, a site for every guy.