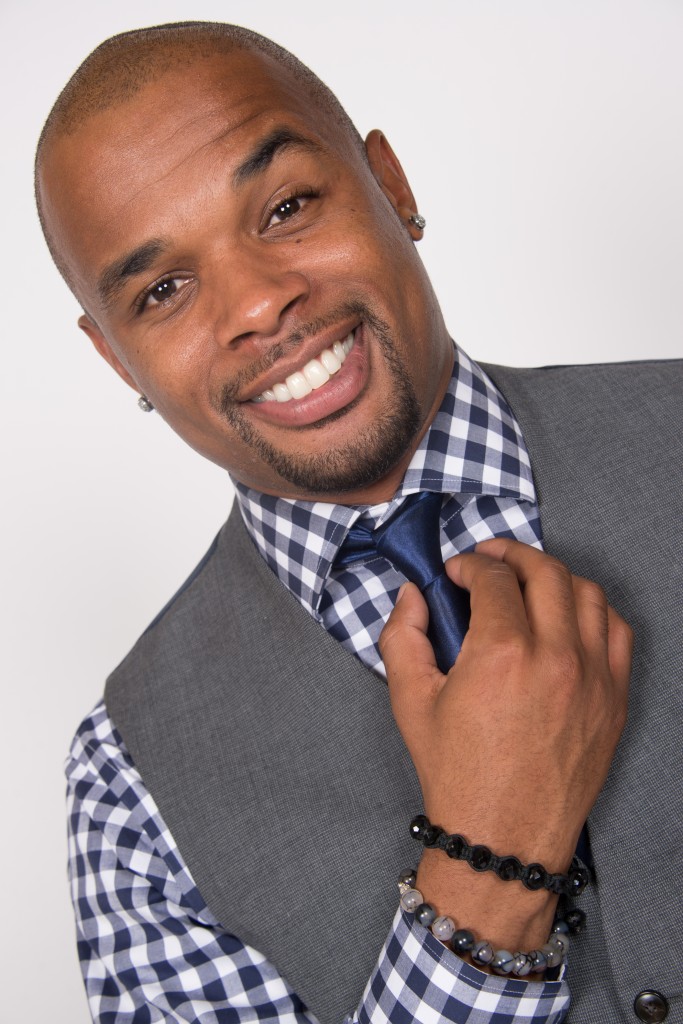 There are very few men who can make us ugly laugh. However, Jay Reid has consecutively been one of Urbasm's eight favorite comedians for the past several years.
As an up and coming comedian, you may have seen Jay perform with the Ladies Night Out Tour with Bill Bellamy, or walk away as the victor of the hit television show, Bill Bellamy's Who's Got Jokes. Perhaps you caught him on the hit comedy special L.M.A.O., or BET's own comedy competition, Coming to the Stage.
In the event that you have never had the pleasure of allowing this gentleman to entertain you, we welcome you to step inside his LV man cave, as we discover what it's like to be a funny man the other 23-hours of the day.
ENTOURAGE
Home: Las Vegas
Man Cave: My Office
Gym: I don't like to go to the gym living in Vegas. All of the strippers get free memberships, so it makes it hard to get anything done.
Automobile: Rolls Royce Phantom (Any year)
Restaurant: Texas De Brazil
Travel: Europe
INFLUENCE
Inspiration: My mother is always my Inspiration. I have never seen a stronger woman than my mother. She is the reason I'm able to be the person that I am.
Meditation: I like doing yoga because it just takes you out of your current mind set and puts you in a different place mentally.
Quote: You find when you get to the top that everything you ever wanted was already at the bottom.
Good Luck Charm: GOD
THINGS
T-Shirt: Got to be Polo
Jeans: FUBU
Pet: No pets for me. A fish tank is all I need in my house.
Gadget: I love gadgets; I'm always buying the latest technology that comes out. If it's new technology being sold, then put me on a payment arrangement.
Cologne: John Varvatos cologne
Drink: Patron, of course.
Color: Blue
Film: Training Day
Actor: I'm torn between Denzel Washington and Leonardo DiCaprio.
Band: Imagine Dragons
Author: King James
Comedian: My favorite of all time has to be Richard Pryor.
PERSONAL
Pickup Line: (Walk up to a women) Are we sexing or what?
First Date: It usually leads to our last date.
Prank: I love to see when people get drunk and someone draws on their face with a Sharpe. It wouldn't be as funny if it was me getting drawn on though.
Ways to Get Dirty: Roll around in mud; Great sex.
You can follow Jay on Twitter, Facebook, Instagram, and YouTube.
For more funny men in the raw, check out:
What is Jonathan Kite of 2 Broke Girls Thankful For?
NYC Comedian Max Cohen's Favorite Things
LA Comedian Ron G's Favorite Things
Eric has written for over a decade. Then one day he created Urbasm.com, a site for every guy.