Leather is among the most popular types of fabrics. It has a wide range of uses, from shoes to furniture and even clothing pieces like pants and jackets. It is also among the most preferred for accessories like belts, handbags, pouches, and phone cases. But its use in making wallets is perhaps one of the most conspicuous applications of leather.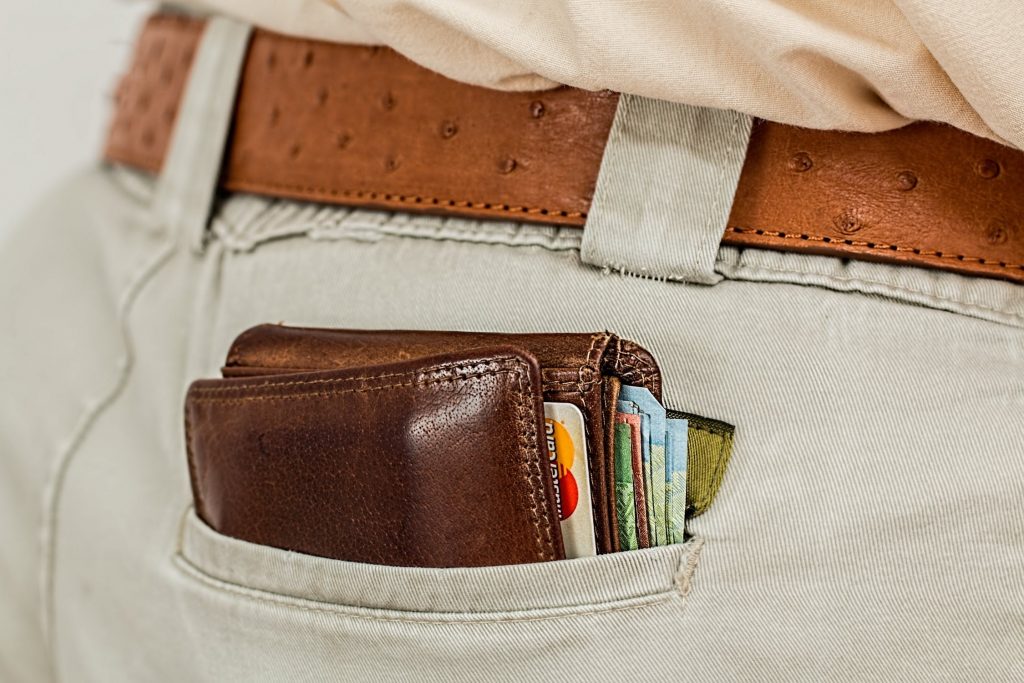 Leather wallets have a touch of elegance, durability, class, and a bunch of other benefits. Wallets made from skins and hides of animals also make a great gift and they can even be passed to future generations. Especially men, it is no wonder why so many people have a preference for wallets made from leather.
Let's look at the top reasons why leather is the perfect material for wallets.
It Looks and Feels Amazing
When leather is tanned and processed, it is converted into a material that is so easy to work with. What's more, the fabric looks great, and the texture is just classy (explained below). Could this be perhaps why some of the most expensive cars feature leather seats? If you're keen enough, you must have noticed a similar trend in the furniture industry, where leather seats and couches are considered to provide the most comfort.
Well, the point here is that leather just looks great on a wallet. The smooth and supple texture feels good in your pocket, not forgetting the unique smell that greats your nostrils whenever you get your cash or card out of the pocket accessory.
A High Level of Elegance
When choosing a wallet, you want something clean, sleek, and simple. Most importantly, you want something elegant and presentable. Well, these are just the things you get from a fine carefully-chosen leather wallet. As you can clearly see on the Verticalwallet website, leather wallets come in a wide range of styles, colors, shapes, and patterns to choose from. This means that you can easily choose a classic and elegant wallet that resonates with your unique tastes and preferences. It will also not go unmentioned, that two pieces of leather are rarely completely alike in terms of the look and feel.
Durability
Leather is also among the most durable fabrics on the planet. It can withstand a beating from most elements that cause damage, from cold to heat, dirt, and moisture. This makes it a great material for a wallet, given that you will mostly use it for some of your most important personal items. Full-grain leather, for instance, can go for years looking great, provided regularly cleaning and conditioning are observed. When it comes to wallet fabric, leather gives alternative materials such as cotton, plastic, and PVC a huge run for their money.
Rich History
To add to the above point, leather is a clear winner when it comes to longevity. This is perhaps why it was historically used to create wearable heirlooms, including precious ones that have been passed through the generations for decades if not centuries. If you pay a visit to some of the world's most popular museums, you are likely to come across historical leather objects from as far back as the 6th or 7th century. The guys from the Stone Age use leather perhaps for more purposes than we do today. If you can appreciate the history and longevity of a well-made leather wallet, you can understand why it is such a great accessory to own.
Straightforward Usage
Usage for a standard leather wallet is self-explanatory. It is created in a way that you will know what to place depending on the design of the wallet and how many slots it comes with. The best part about leather is that it can be combined with other modern materials to improve the capacity without so much affecting weight or size. Most will come with straightforward slots for placing cash, cards, your driver's license, business cards, and so forth.
Affordable
While large products made from leather can cost several hundred dollars, the same cannot be said for leather wallets. This is because the utility is relatively small and could be made out of the remnant pieces of other products. A bifold quality leather wallet will cost you no more than one hundred dollars if you get it from the right vendor.
Leather wallets are indeed the perfect wallet material and provide a wealth of choice options to choose from. But colors and designs aside, you can also choose your leather wallet by the kind of animal skin it was made from. Customized options are available if you look in the right place.
Read More
Nordgreen Pioneer Chronograph Watch: Sustaining Nature and Your Style
Best Bracelets for Men – A Wardrobe Essential
8 Best Alternatives to Owning a Rolex Watch
Men's Shopping Online – Best Style and Fashion
Style Notes on Wearing Layers