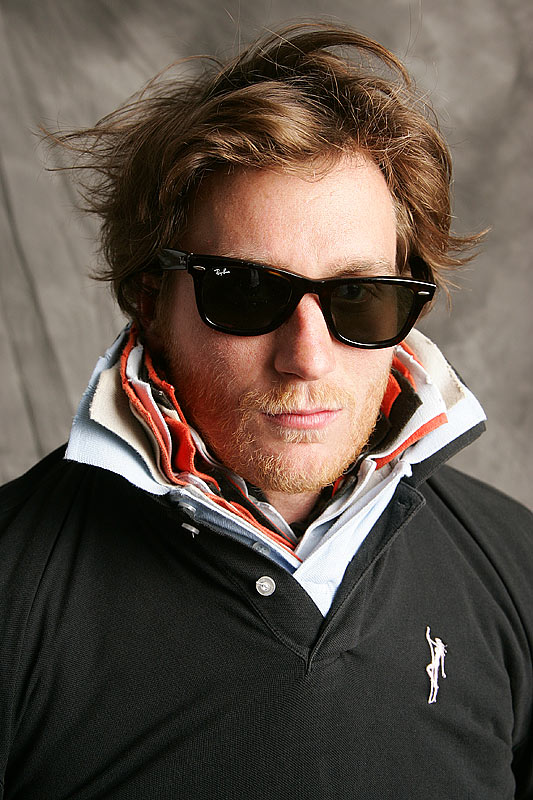 Back in the '80s, one's coolness factor was often measured by the number of popped collar's he could fit over the top of his swelled head. Today, layering has opened up to all sorts of 'rules' to fabrics, textures, and colors.
As we head into the transition of Summer to Fall, layering can take on a practical (as well as fashionable) use, allowing you to regulate your body temperature by adding or shedding articles of clothing. If done correctly, you'll look cool no matter how many collars you're popping, and these are our best style tips to help guide you on this journey.
Tip 1: Layering needs to include three or more garments to create depth and interest.
If you're cold, you can throw another garment over top of your shirt. But if you want to look good in the process, add a third layer for a bit of complexity and interest. For example, a Fall essential is the ever-practical cotton turtleneck topped with a light blazer and polished off with an overcoat (or peacoat). These will offer your character some depth while not weighing you down with too much fabric.
Tip 2: Mind your base thickness
We've mentioned keeping your layers thin on fabric and rich in style. But more importantly, if you maintain that your base layers always be thin and breathable (even in the winter), you will avoid the appearance of an overlayered kid waddling to the bus right before falling face-first into a yellow spot in the snow. This will cover all your bases from morning to night, and you can always finish off with a thicker coat if you suspect you might need it later.
Tip 3: Fitted garments create a finished layered appearance
The closer an item is to your body, the more important it is that it fits correctly. We're not talking skin-tight, but a base layer should offer a silhouette that is true to your form. The second layer should not bee too far off from that, and you can get a bit more generous from there. A sweater and overcoat combo rarely work unless the sweater is more on the thin side, but your body shape will also play a part in these combinations. If you have a hard time finding shirts that compliment your torso, Shirts My Way is a reasonably priced option to getting a tailored fit.
Tip 4: Start fine and work your way to heavier textures.
The thickness and fit are only the beginning of the aspects of layering that you need to keep your eye on. Texture also plays an important role. Incidentally, the top layer does not always have to be a jacket or overcoat. The element of surprise can be your ally when layering for the greatest effect (interest).
Tip 5: You can layer multiple textures and patterns, so long as one stands out more than the others.
The reason too much tinsel on a Christmas tree looks gaudy is that it reflects too many colors around the room all at once. Your eyes are so overstimulated you just can't settle on any part of the tree to appreciate its form. Don't make the same mistake with layering. You can get a little wild, so long as one accessory makes its introduction with the most obvious exclamation point. The remainder of the layers should sit back, giving the eyes a chance to recover.
Tip 6: Monochromatic base colors are your friend
If you are inexperienced in the layering game, we suggest you stick with monochromatic base layers as the canvas from which to begin your artwork. Matte black, gray, navy (yeah, we'd include this, even though it isn't technically monochromatic), and white offer a nice palette from which to accent with some burgundy, emerald green, and maybe some sunshine yellow. There are really no rules to mixing colors, but things can take an ugly turn down clown lane if you mix too many shades of the rainbow together at once.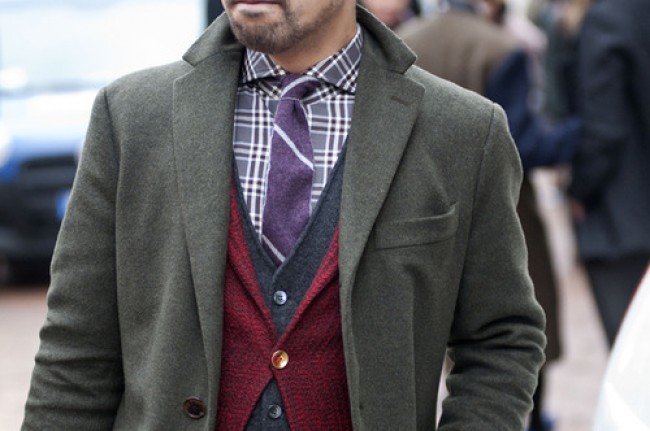 Tip 7: Contrasted and complimented colors have their limits
If more than one color pops in your ensemble it is probably too busy. What do we mean by "pops"? Well, the general rule we go by is that most of the patterns and colors you layer should complement each other, with maybe one surprise if you're feeling it (remember that sunshine yellow we mentioned earlier? That is a pop). If you're new to complimenting colors in general, check out this Kular app to give you an idea of which shades play well together.
Tip 8: Multiple prints and stripes can be combined successfully if they share at least one common color.
Once again, we urge you to enter your base layer with simplicity in the beginning, but it is true that you can maintain multiple prints and stripes so long as they share a common color. And as you begin your journey with this slightly advanced layering technique you will quickly discover that black is often the glue that holds most any ensemble together.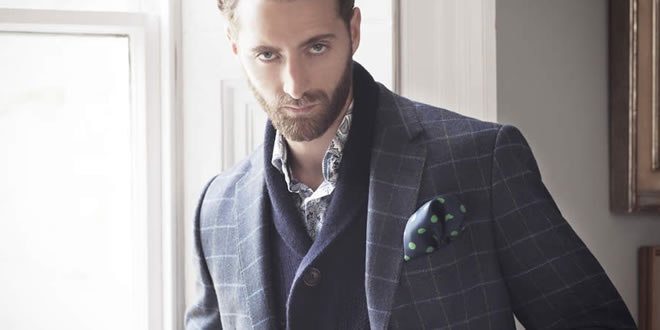 Tip 9: In life (and in layering), you will have less chance of making a serious faux pas if you keep your experimentation predominantly under wraps.
This is the tip where we break from our recommendation to keep your base layers simple and urge you to go wild if you feel the need. But if you want to do it safely, keep most of the craziness within the base layers. This means maintaining a solid foundation of color and texture on the top that will maintain some control over the eye while making those ever-important first impressions.
Tip 10: Some days you might say, "the hell with all these tips" and make up your own rules.
And if you're confident enough, you'll probably carry it off!
Eric has written for over a decade. Then one day he created Urbasm.com, a site for every guy.