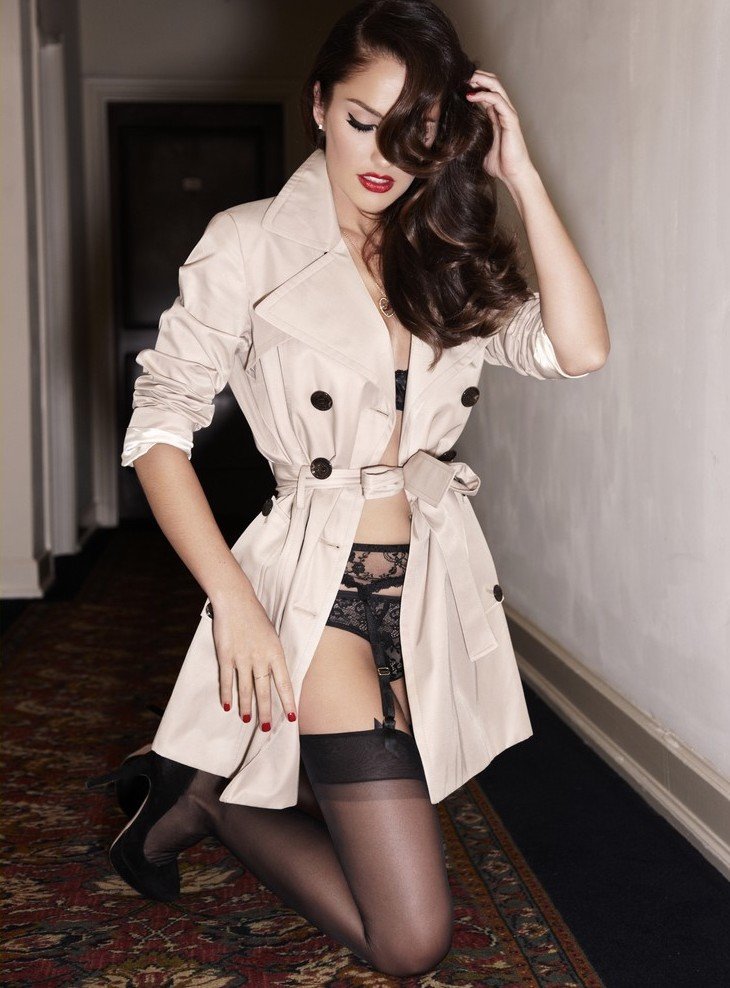 Ducking in and out of shadows,
Crouching behind false identities,
And making men do what they want them to.
An agent provocateur's greatest asset
Is a man's blind desire.
Spotting a woman wearing sexy lingerie underneath a trench coat is one of those rare pleasures that you don't think about but if you're lucky enough to spot, you won't forget anytime soon.
A peak of lingerie under a trench coat doesn't just get noticed, it can leave a man speechless. It has to be done in a subtle way, and once she has his attention, she has him where she wants.
It's not about the overcoat or trenchcoat, but how she teases with a glimpse of lingerie, making him want more.