Joining a gym is one route to achieving six-pack abs, but some guys prefer the more direct route – and by that, we mean directly from their own living room or garage. Building a home gym is no longer a huge commitment in space thanks to the ingenuity of smart fitness equipment designed to fit in a corner, fold out of the way, or offer several functions in a single machine.
These are a few of our favorite home fitness equipment that will build six-pack abs without the necessity of six-figure square footage.
Cap Barbell Strength Roman Chair
The good old Roman chair (GHD) is pivotal to core development, and CAP's strength chair is built for maximum stability with a minimal footprint.
Get yours here.
Priority Culture Fold-able Sit-up Bench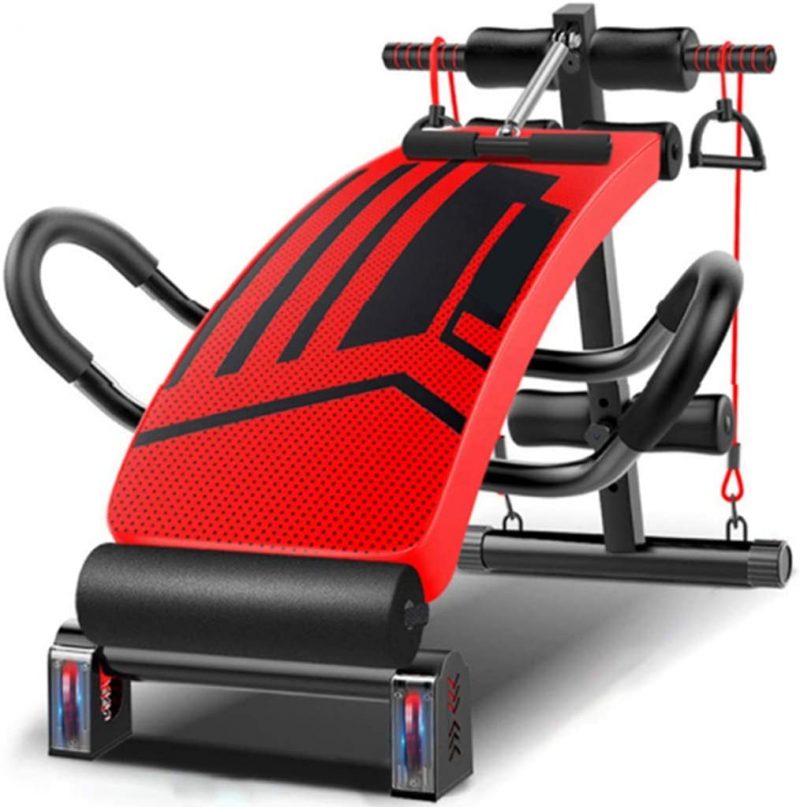 We prefer a weight bench that can grow with you, both in flexibility and capability. This training bench by Priority Culture will fit under your bed and offer a full-body workout with your choice of body-weight training, strength bands, or even adjustable dumbells.
Get yours here.
Marcy Impex Adjustable Utility/Situp Bench
Marcy has been building gym equipment long enough to understand how to build something both compact and "heavyweight". The heft is not in the bench, itself, which weighs only 50 pounds, but rather its thick steel frame that can handle your body weight plus over 350 lbs of barbell or dumbbells (assuming you weigh 200 lbs or more). It also features a leg developer to expand your at-home capability to both leg curls and leg extensions, because no man should skip leg day.
Get yours here.
Sportsroyals Leg Raise/Dip Power Tower
The Sportsroyals Power Tower offers full-body strength training using only bodyweight and strict form. This machine will fit in just about any empty corner, and yet offer the capability of advanced pullups, pushups, dips, squats, leg raises, and headstand shoulders press. And once you start thinking creatively, you'll come up with more exercises that this machine can do.
Get yours here.
Total Gym Apex Bench
Chuck Norris embraces the Total Gym Bodyweight system, and for good reason because it can build a strong core using your bodyweight alone. For a fraction of the cost and footprint size of most other complete gym systems, this whole body trainer offers comparable target training for your core, abs, thighs, arms, shoulders, chest, and back.
Get yours here.
I'm a digital nomad and story teller that writes for Urbasm and a few other websites on men's interests, style, relationships and whatever tickles my fancy. In my spare time I like to play the field in search of my prince, travel, and consider myself an artisan of sarcasm at times.