Making a strong urban fashion statement as a man is never inexpensive. A Sunspel polo will cost you over $100. A pair of Nike Air Force 1 sneakers… $90. Artisan street jeans – well, those are averaging at anywhere from $200 to $350, depending on the brand. And while we have no problem spending extra for something worthwhile, Grindhouse has a selection of artisan urban street-wear ranging from $60 to $90 – and these walk out of the store about 96 percent ready to roll. The only thing that Barry Pener, the Founder of Grindhouse Denim, might suggest to make them 100% yours and original… is to "spill something on them."
Now that's something we can do. And so we wondered what else Barry might know that we didn't.
Urbasm: Hey Barry, what do you see as some of the upcoming trends in denim that could become real game changers for the style industry?
Barry Pener: Unfinished hems on short patchwork and throwbacks to the 70's and the 90's.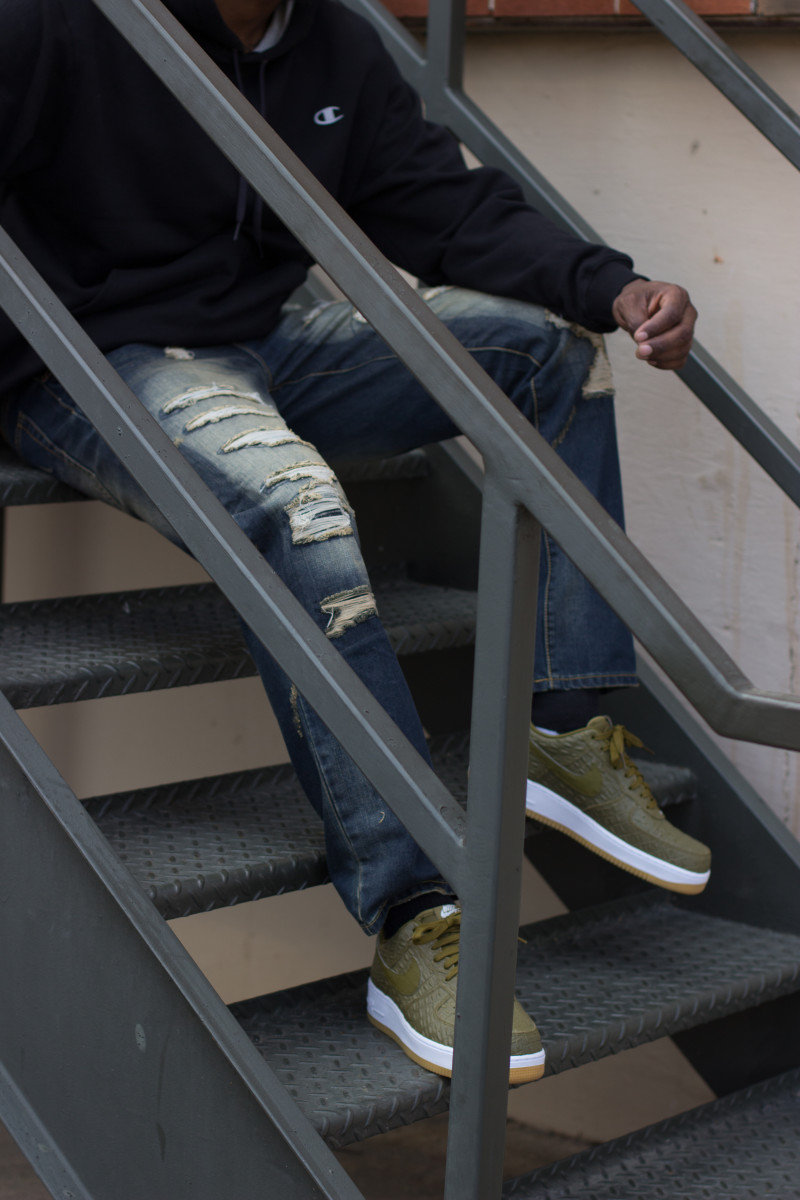 Urbasm: Which brings up the question, what makes Grindhouse Denim a game changer for the fashion industry in its own right?
BP: At Grindhouse Denim we work very closely with our manufacturers to see what's new in washes and style and comb the world for the latest in street fashion. We then come up new ideas based off our findings. Our mission is to provide our customers with a value driven product without breaking the bank. We don't believe there is any reason to spend $200 on a pair of jeans when you can buy a pair of quality Grindhouse jeans for a fraction of the cost.
Urbasm: There is much debate on this topic, but what is your position on how a guy should break-in a new pair of jeans?
BP: Wear it, wear it , wear it, wash it, wash it, wash it. Never put it in the dryer. Never. And make sure you spill something on them.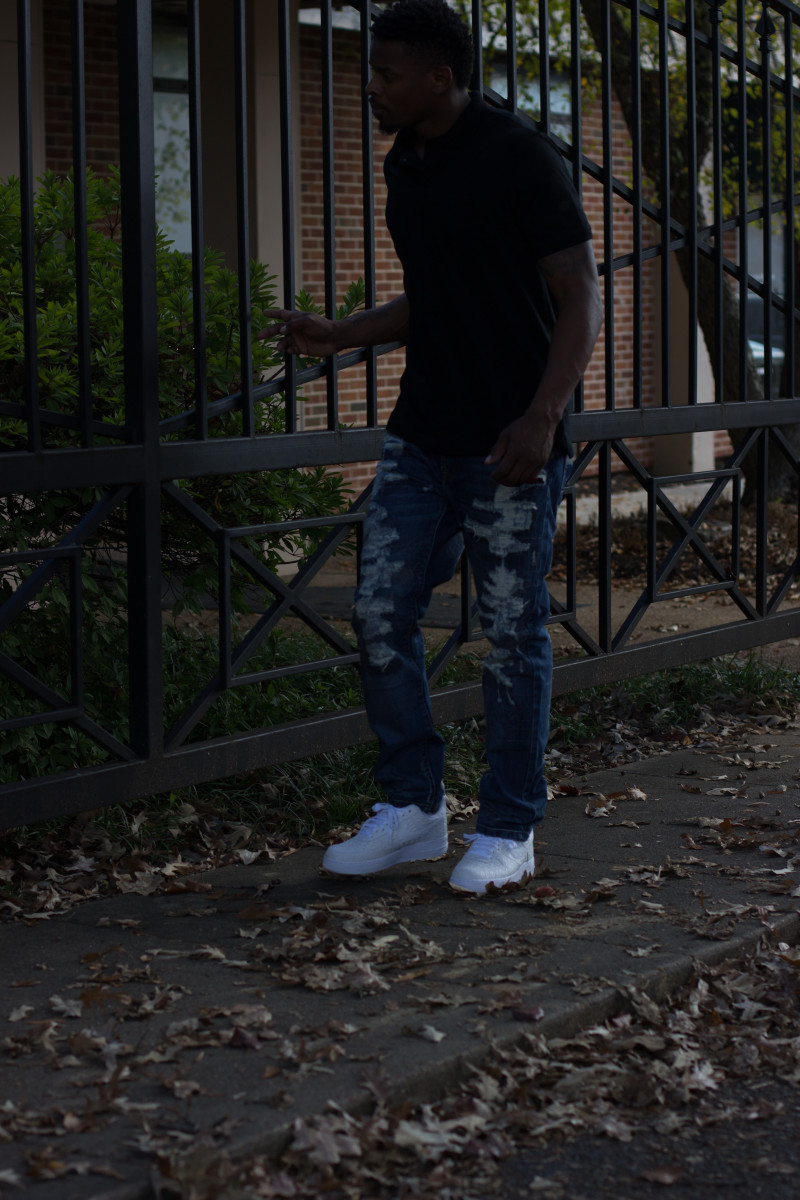 Urbasm: (laughs) That sounds easy enough. What are your best tips for keeping denim looking good over the long haul?
BP: We don't try to make our jeans look good for the long haul – we try to make them look worn in.
Urbasm: Yeah, and that's what makes a pair of your street jeans something special. We get that. What would you say are a few of the basic denim staples that should be in every man's closet?
BP: Every man should have nice fitting denim and a jet black denim jacket along with a very stylized piece – something that will get you noticed! After all, we are all peacocks and want to be seen, that's why we are into fashion in the first place.
Urbasm: Yes sir, that is true enough. A lot of brands out there use "vanity sizing". What is Grindhouse's philosophy on that, and how can a man measure himself to get the best fit in a pair of your jeans (and jacket)?
BP: Just try it on, if it fits, buy it. It has to be comfortable. Don't buy anything that is not comfortable, it will come back to haunt you.
Urbasm: That's some good advice considering that it is not always easy to buy jeans online. You never really know how denim is going to fit without taking it for a trial spin. Can you give us a few hints of things to come with your brand?
BP: I can give you two hints – pastels and capris – but you can check out the Grindhouse Denim's website in the coming months to see more of what's planned.
Urbasm: Will do, Barry and thank you.
Get in touch with the Grindhouse story and philosophy online here or get real close and personal with their denim at your favorite brick and mortar retailers, including CityGear, The Buckle, and Tilly's.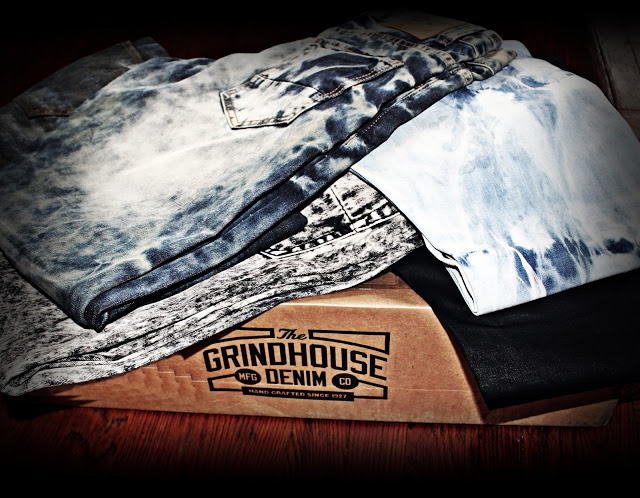 Urbasm occasionally receives vendor/brand sponsorship's for mentioning their products and services.
Eric has written for over a decade. Then one day he created Urbasm.com, a site for every guy.