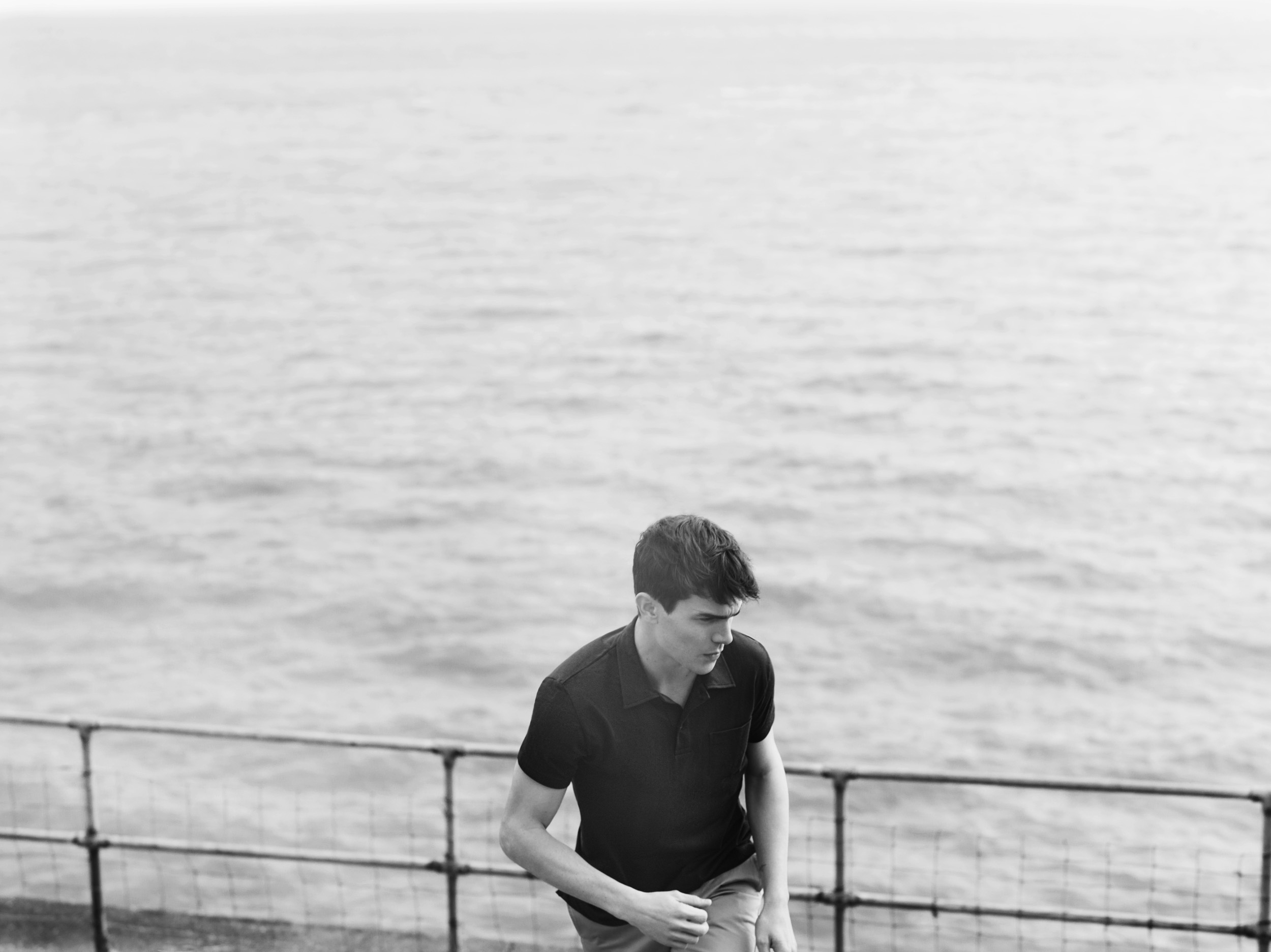 They say the classics never go out of style. And if this saying was referring to the Sunspel Riviera polo shirt, that saying is absolutely correct.
There may be some argument as to where the polo shirt first originated. Some say it came from the British polo players of the 19th Century, while others claim is was from the French tennis legend, Jean René Lacoste. During his competitions in the mid-1920s, Lacoste wore a short sleeve sport shirt in place of the long sleeved shirt that most of his competitors wore. This shirt was comfortable, loose fitting, good looking, cool, and its ribbed collar could be turned up to protect his neck from the sun.
From that point on, everybody and their brother (who was also a designer) came up with their own rendition of what a polo shirt should be, and today we are left with hundreds of choices. However, we're about to introduce you to a polo shirt that has been produced with the same quality and craftsmanship as those early polo's—only these are not just newer, but also a heck of a lot better.
Sunspel has been designing quality men's shirts since 1860, and they recently sent our team a blue Sunspel Riviera polo to sample. We had to battle each other in a game of office chairwars to see who was going to be the one to review it, and I'm still the reining champion.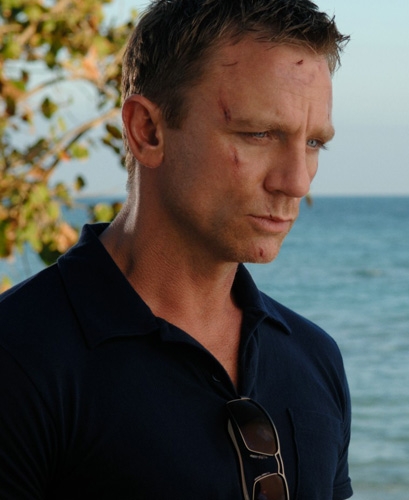 The fabric and fit on the Riviera was originally made for Daniel Craig for his role in James Bond: Casino Royale (2006). For this reason, it needed to be comfortable, breathable, tailored fit for an athletic build, and feature a minimum of detailing, so the shirt accented the wearer, and not the other way around.
While none of us here look quite like Daniel Craig, we must admit that this shirt definitely highlights your build, whatever that may be. It accentuates your shoulders, while giving you a nice little pinch in the mid-section to make you look as much like a superhero as a single polo shirt can.
The breathable cotton fabric on the Riviera shirt is amazing. The material is actually quite thick and sturdy, yet its specially woven mesh fibers offer a perfect breeze on a hot day. However, the mesh is not so noticeable, that you will be giving the world a skin show, like those old mesh shirts back in the 80s.
The Riviera polo is a truly classic style that has been modernized for the man who appreciates style as much as he covets comfort and cooling. A man who not only likes James Bond, but lives by his code of honor. Imagine yourself in the shirt above, and then put yourself into one for real. Visit Sunspel here.
Eric has written for over a decade. Then one day he created Urbasm.com, a site for every guy.