Dad has protected you, lifted you, and taught you well (or at least we hope that he has) and we think that is worth something pretty special. But if you prefer getting dad the standard gift for Father's Day, this guide isn't for you. But if you're ready to get him something that he's probably never thought of seriously, but would be damn proud to own, then please proceed young grasshopper…
LEGO Creator/Expert Set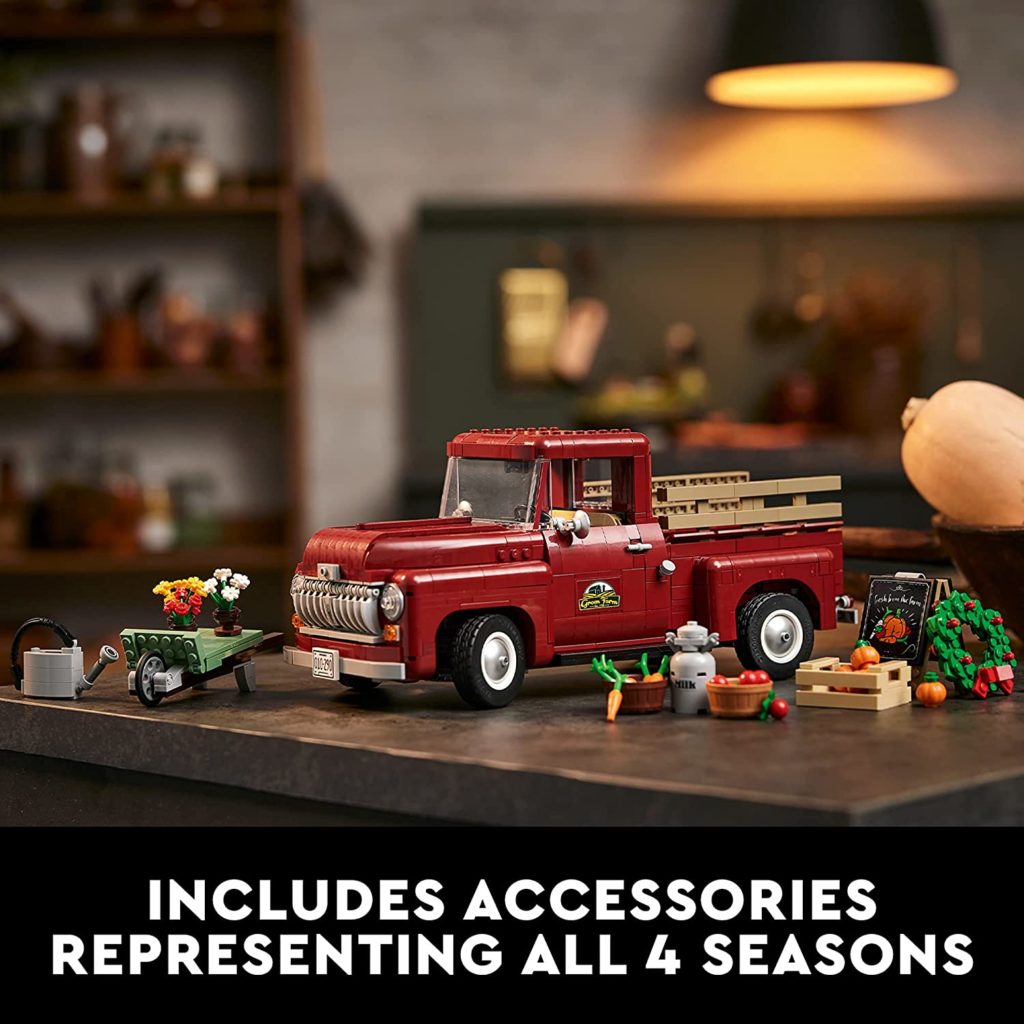 Yes, they do make LEGO sets for grown-ass men like your dad, and they are awesome! Whether dad has always wanted to build his own 1960 Fastback Mustang, 1950's Wood-Side Pickup, Rome Colosseum, Roller Coaster, Pirate Ship, or VW Camper Van, LEGO has an expert kit just for him.
Fat Tire Electric Scooter
We used to laugh at other men riding scooters… until we got behind the handlebars of a Fat Tire. No matter how old a man gets, a proper motorized commuter is just fun. These have been affectionately modeled after a Harley, and it shows with its laidback stance, proper handles, and low and fat silhouette. This 2000-watt commuter can scoot around the trails or streets at up to 25 mph and can last up to 30 miles before needing a charge.
Check one out here.
CRKT (Assisted-Opening) Squid Knife
Long before the film, the Squid knife was ravaging the Urban landscapes riding the world of hangnails, clothing tags, and closed boxes. This knife is compact (6″ at full extension) making it an ideal Summer EDC essential. It is cast from carbon stainless steel and deploys with enough 'assistance' to make any dad look like a badass.
Get Dad one here.
Fisher Space Pen

There are classic pens, tactical pens, and waterproof pens, and any one of these would suit dad better than a grocery-bought Bic. However, there is only one AG7 Fisher Space Pen used in the Apollo 7 space mission of 1968, and yes, they do still make them…
Right here.
House of Marley Wireless/Bluetooth Turntable
Dad may have an awesome record collection, but bringing that analog sound into 2022 is something accomplished best by the House of Marley. The "Stir it Up" features all the analog adjustments of a quality turntable (Audio Technica cartridge, auto start/stop, weighted arm, anti-skate control) and adds the distinct advantage of playing through any Bluetooth ready speaker/headphone system, and a USB port to make digital copies.
This is indeed a nice turntable for the money. But you can up dad's game even more with the Denon DP-450USB with phono equalizer, speed sensor, and curved tonearm.
Bolt Action KeySmart Tactiv WP09
The M16A4 bolt action rifle is a true classic and this KeySmart Tactiv WP09 pen is a 'click' off the old block. This is considering its bolt action operation is inspired by its M16 ancestor. In addition, the WP09 can write while tunneling down a Nazaré wave (waterproof), in a category 5 hurricane (virtually indestructible), or in the middle of a severe drought in the Saraha Desert (unaffected by its environment).
Get dad one here.
36000mAh Solar, Water/Shock Proof Power Bank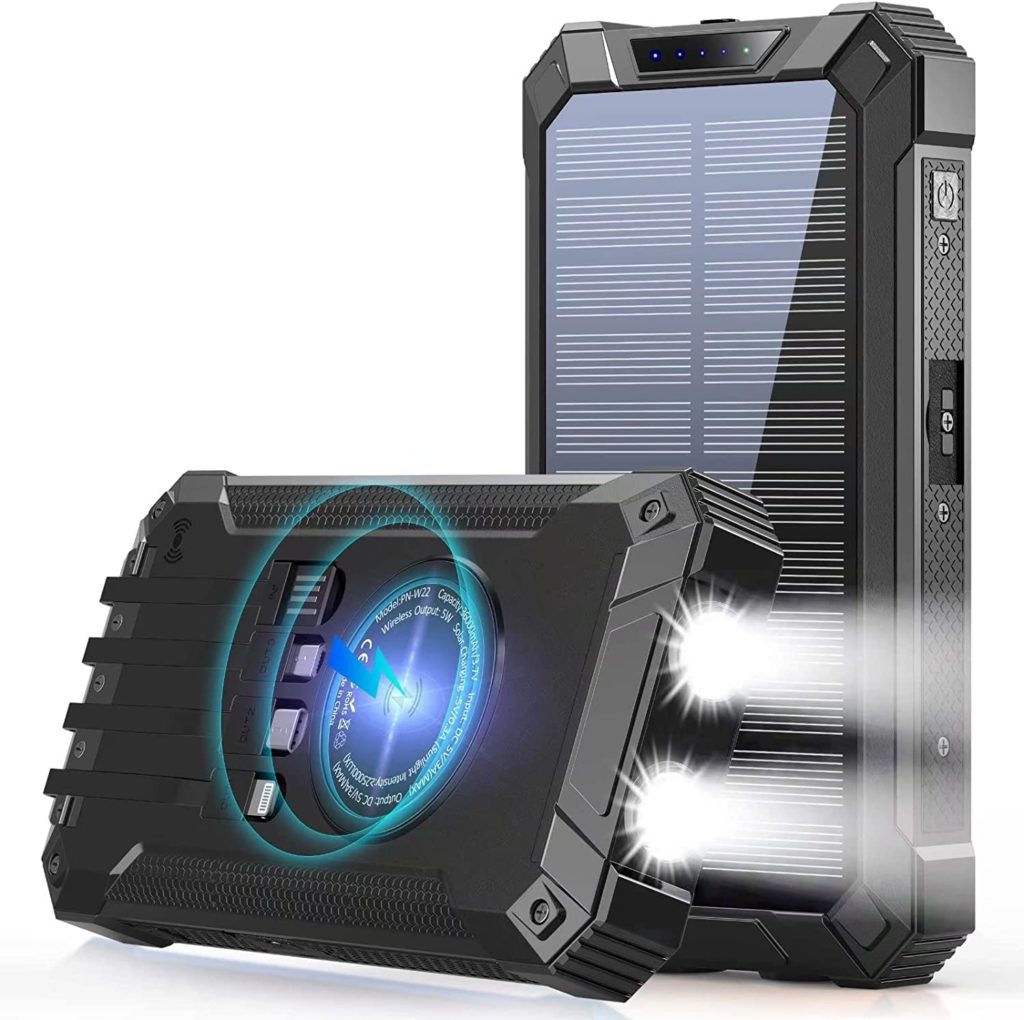 Any tool with a singular use is trivial to a dad who watched the original MacGyver series. Introducing this high-powered bank capable of charging 4 devices at once while navigating through a power outage. It can charge itself quickly from a wall, a bit slower via the sun god, and can be dropped, kicked, and left out in a rainstorm, just like dad can.
Get him one here.
Sangean Multi-Band Radio FM/SW/MW/LW/Air
If your dad likes to keep informed, and we mean by all bands of radio, may we suggest the Sangean ATS-909X2. The ATS-909X used to be the top dog in the portable radio game, but in 2022, the second generation X2 offers over a thousand more station presets, an airband mode, an advanced battery charger, and an LCD station display.
Check one out here.
CAT 3-in-1 Power Station / Jump Starter
When the dads gather around this Father's Day to see who's newly acquired gadget is the best, the CAT 3-in-1 Powerstation will guarantee your dad a spot near the top. It features a 1000-watt peak power station / Jump Starter, 200-watt inverter, 4 USB ports, 120 PSI air compressor, light, and LCD display.
Get one here.
Yeti Hopper Backpack Cooler
We aren't pointing any fingers, but if your dad is still using one of those white styrofoam coolers from the 80's/90's, we think it might be time for an upgrade. The Yeti Hopper is one of the most convenient portable cooler ever made. It is easy to carry, easy to open (new magnet zipper), and holds stuff at a constant temperature way better than anything in the pre-90s era.
Check out the Yeti here.
Intex 18-foot x 48-inch Easy Pool
A pool is rarely something that a man will get himself, although many secretly wish they had one. But not necessarily the kind with a six figure bill, yearly maintenance, and visions of Bill Murray fishing out a floater. We're talking about the one you can set up in a single day (heck, do it for him), comes with everything you need, has enough space for the entire varsity cheerleader squad, and dad can enjoy for several months out of the year before taking down to repair that yellow spot in the lawn (but it will be worth it).
Yes, they have improved these Easy Set pools a lot, and you can find the 18-footer here.
Gillette Heated Razor Kit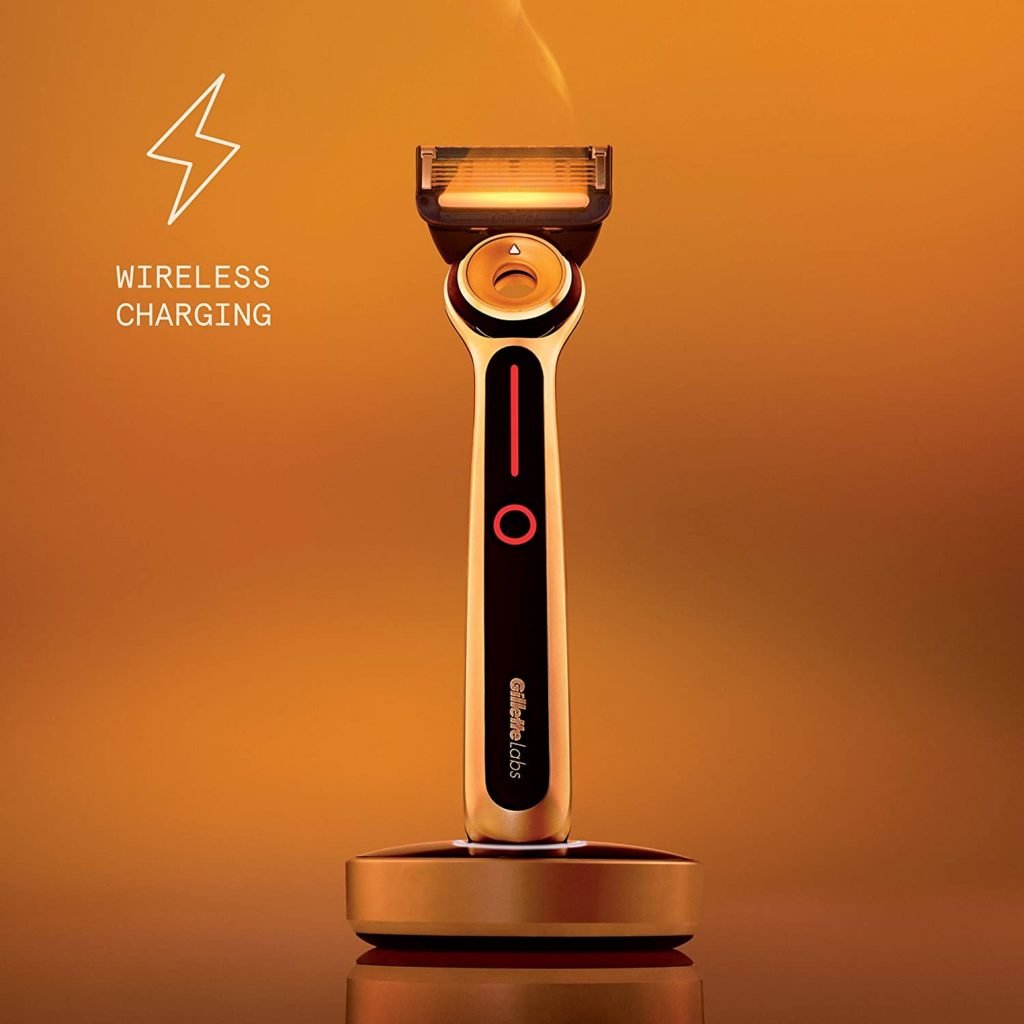 The feeling of cold stainless steel against the skin is akin to nails on a chalkboard. Introducing the Gilette Heated Razor. It provides a shaving experience that brings back the days of a warm towel and a chatty barber. The only drawback is Dad will have to talk to himself.
Check them out here.
Lawson Blue Ridge Hammock/Tent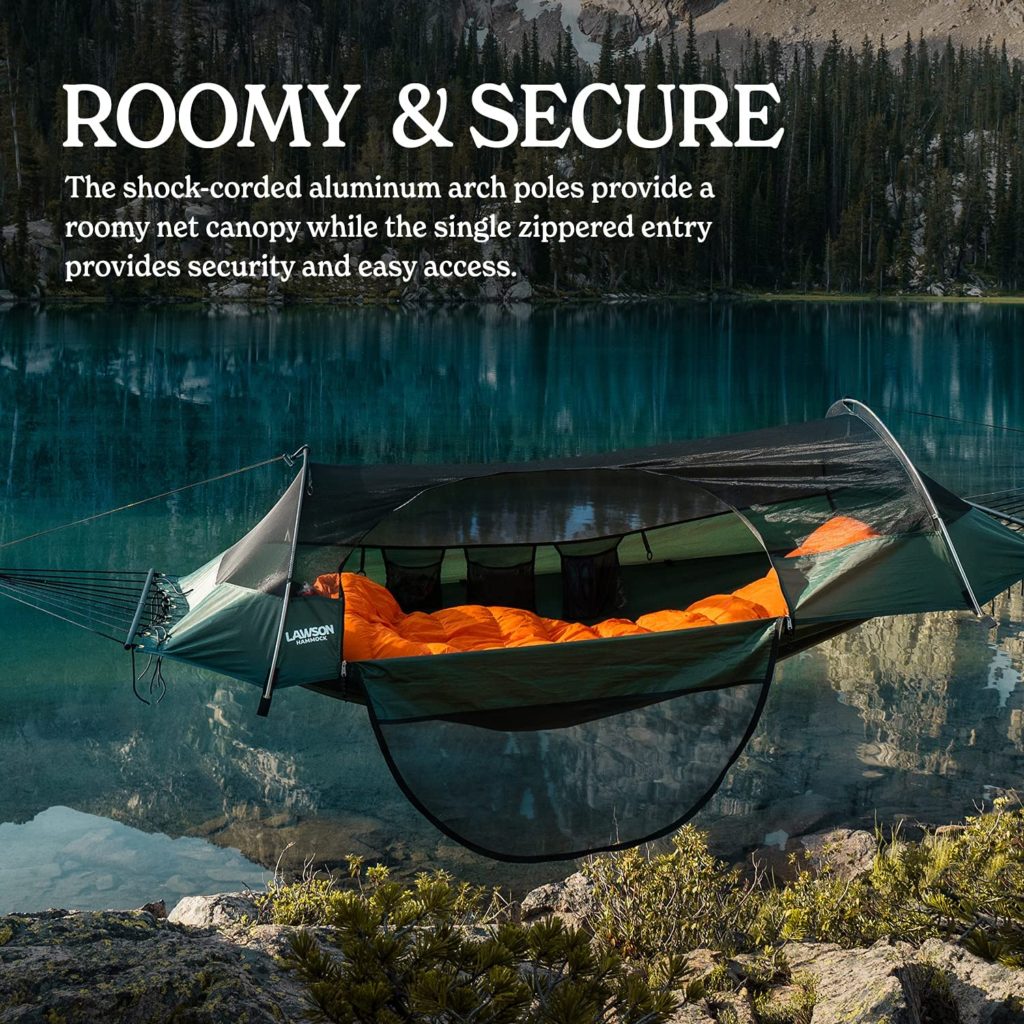 It's a hammock… it's a tent… It's everything a dad should require to embark on one of his best Summers ever. This is a ground tent, tree tent, and first-class hammock shelter that is just as happy on a back deck as it is in the jungles of the Amazon. It comes with a patented pole and beam support system to keep the bed flat and the lower back healthy. This is one of the most comfortable hammocks for those long naps (or overnighters) that dad could ever find.
A hammock just doesn't get much better than this.
Bonding With Spirit
One of the best ways to show your appreciation for dad is through an experience, and we've got 10 such ideas right here. And while we are believers that no worthy experience has to be bought, we do think the act of sharing a quality drink with dad is a time-honored tradition that deserves to be upheld. Anything from a Spirit Box subscription, mixing your own father and son bespoke label, to just sharing a really great bottle of bourbon is highly recommended. May we suggest one of our local Denver Distileries, Mile High Spirits, or for a non-alcoholic bonding experience, Gruvi (also in Denver).
A hat tip to a few of our past favorites:
Whiskey Stones
Bespoke Box
Grooming Galore
Father's Day 2021

I'm a digital nomad and story teller that writes for Urbasm and a few other websites on men's interests, style, relationships and whatever tickles my fancy. In my spare time I like to play the field in search of my prince, travel, and consider myself an artisan of sarcasm at times.