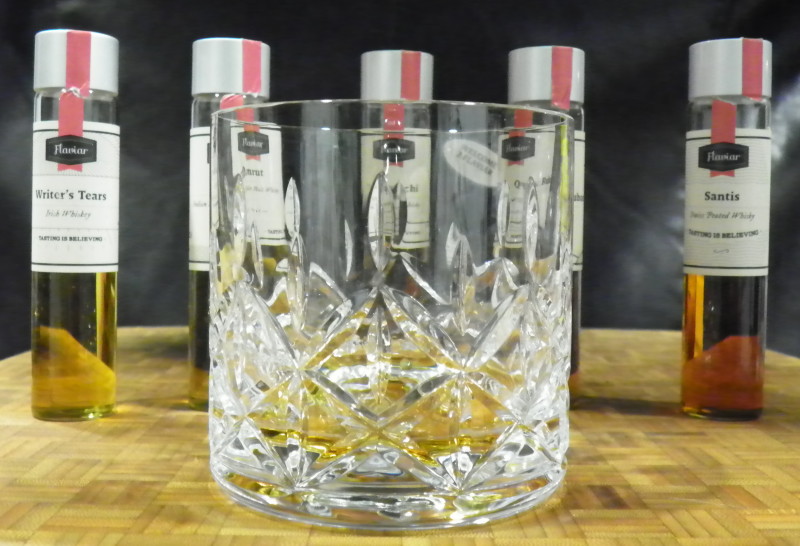 There are thousands of individual spirits in the world today, and while they may not all be worthy of an award, there are many worth the experience. And while any man can 'read' about them in books and magazines, the discerning gentleman will always prefer to experience the best of them for himself.
The only part that we don't like about the gentlemen's approach is all the traveling, trial and error and leftover bottles of expensive "so-so" alcohol. So when we were introduced to the Flaviar monthly curated "Tasting Box", the world of quality spirits suddenly appeared to become a lot smaller and simpler to maneuver.
This is how it works:
Every month prime members get the option to sample a pack of three curated spirits with the option to skip, cancel membership, or buy entire bottles of your favorites with free shipping. The sample bottles are 45ml, which means there is plenty to have a little fun with, but not so much that it is going to be a real heart-breaker should you not like one as much.
And for this privilege to discover new and unique spirits from all over the world, Flaviar is currently asking for $18.99 for your initial membership welcome pack and then $24.99 a month thereafter. So for around $8 a bottle, you and up to three friends will be in for a fun experience. To clarify, Flaviar is not just a way to get more alcohol delivered to your door. It is not about just getting on your buzz, but rather the chance to expand on your knowledge of culture and spirits.
In our introductory box, we had the opportunity to taste the copper pot distilled Irish Whiskey known as "Writer's Tears". Then we sampled the Amrut Indian Single Malt, a 10-year-old Nikka Yoichi, a Glenmorangie Quinta Ruban and a Santis Cask Strength Peated Whiskey.
These were five completely unique whiskeys, each with their own story, origin, and flavor. And while we may have all had our individual favorites, it was not so much about which one was the best, but the pleasure of experiencing each taste for ourselves.
We found ourselves opening up discussions about flavor notes, food pairings and how we might never be the same for having tasted each of these five samples. And with the addition of the Flaviar app, you can learn even more about the spirits you are sampling and discover more reasons to appreciate the work that went into bringing this experience to your door.
Flaviar offers up the chance to experience the very best of crafted spirits from around the world, including a selection of the best whiskey, gin, rum, cognac, and bourbon – and have them delivered to your door for around the same cost as a hardback book. And we don't know about you, but we'd rather have the actual drink in our hand than to read about it.
So if you're curious enough to give Flaviar a go this month, they would like to help you celebrate the holiday with extra cheer by offering 6 months of boxes for $124.99 or Prime Membership for just $9.99 for the first month. Both of these deals will be available all day on Cyber Monday.
Eric has written for over a decade. Then one day he created Urbasm.com, a site for every guy.