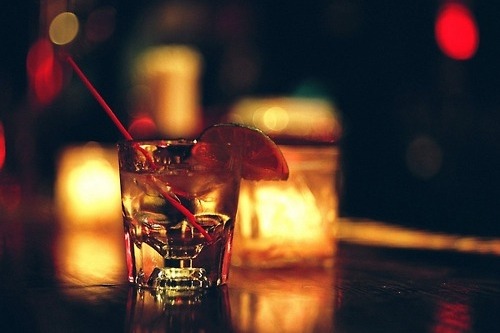 A man's taste in a drink is as personal as his taste in women. But there is one thing that has the ability to improve on almost anything (or anyone's) character, appeal, popularity, beauty, value, and taste…
The endorsement of a celebrity. The following is a manifesto of booze options that are at least 'almost' as good as the celebrities behind their name.
Ryan Reynolds – Some men seek to be business owners for money. Ryan acquired Aviation (gin) because it is just some damn fine liquor. "Aviation is the best tasting gin in the world," Mr. Reynolds claims boldly. "Once I tried it, I knew I wanted to get involved with the company in a big way."
Bill Murray – "Guess who?" Mr. Murray is famous for saying as he crashes parties, weddings, bar mitzvahs, or wherever his travels take him. And if you'd like to take a peek at the juice that gives him all that energy, we invite you to try his favorite brew, Slovenia Vodka.
George Clooney – Legend has it where Casamigos (tequila) first left the personal tasting floor of George (and co-founder Rande Gerber), it was a treat for friends and family. And this is some good liquor, so it is also a good thing that George doesn't mind sharing.
Justin Timberlake – Mr. Timberlake has a "passion for Tequilla," and that passion grew into the co-founded project, he calls Sauza 901 (tequila). The name pays tribute to Don Sauza, the legendary man who dedicated his life to the perfection of Tequilla and its introduction to the US.
Sammy Hagar – Since his sale of the Cabo Wabo (Tequila) brand six years ago, Mr. Hagar walked home about $91 million richer. He's back with a new venture with Adam Levine, of which we will be discussing in a bit more detail later.
Fergie – With her family crest featured on the label, Fergie claims that Ferguson Crest wines are a tribute to her families "warmth and generosity". And considering the label has been around since 2006, she's got to be doing something right.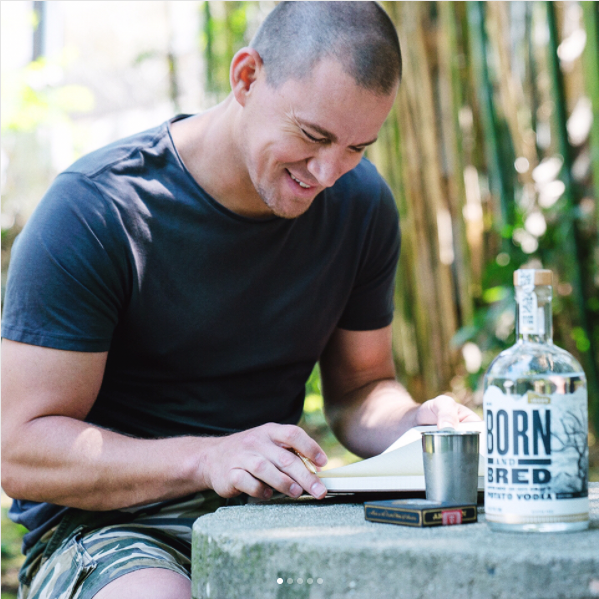 Channing Tatum woke up one morning and thought to himself, "What am I going to do today?" And Born and Bred (Vodka) was born – simply because he could and he did. "It's just cool for me to do something new every day," says Mr. Tatum. "I'm really lucky."
Drake – Like a fine diver watch, the actual masterpiece is only the cake before the icing. Virgin Black Bourbon not only captures the rich flavor of a fine liquor but presents itself in such a way that reminds us of a more mysterious James Bond (007) wearing a fine black tuxedo and a mischevious grin.
Jay Z – Armand de Brignac (champagne) is a fancy metal label (polished by hand), made by fancy people (the Cattier family), backed a fancy rapper, with an equally fancy price tag (it is the most expensive champagne on the market). But you know what? This is a fine champagne that should be enjoyed slow – just how you make love to a fancy woman.
Antonio Banderas – We might have guessed Antonio more of a tequila man, but as it turns out, he's been working vineyards since the early 2000's. A passion which has lead to the romantic and worthy label, Ribero del Duero.
Marilyn Manson – Absinthe has been the mind-altering elixir of choice for Impressionist painters around the world, simply because of its wormwood content produces some pretty incredible lucid effects. Mansinthe (absinthe) is Mr. Manson's take on this classic drink and with its 66.6% alcohol content, we can confidently say that it will make most any night just a bit more interesting.
Robert de Niro – VDKA 6100 (vodka) is distilled in New Zealand. Mr. de Niro was approached by the brand after the brew was perfected, so he didn't have much say in the process of fermentation, but he's had plenty to say about its packaging and marketing – which has been pretty top notch so far.
Dan Aykroyd – Crystal Head (vodka) is forged in a clean and clear skull bottle, not just to look cool, but to pay tribute to the "Legend of the 13 crystal skulls". And it's a pretty darn cool story handed down by the Mayans, Aztecs and Native Americans (you should Google it).
John Legend – While most wines leave their description at "classic, elegant, rich and complex." Legend and his LVE (wine) are one of the only brands who also include the words "modern soul," and based on its taste, we'd say that is no stretch.
Kenny Chesney – While rum sales have been taking a bit of a nosedive in recent years, Mr. Chesney's brand, Blue Chair Bay Rum, appear to be trending on an upswing. The secret to his success, according to the singer, is taking the high road every step of the way to make a completely premium product.
Blake Shelton – There are only two words you need to remember about Smithworks Vodka. It is "American made," and to be a bit more detailed, it is homegrown in the hometowns of Missouri, Oklahoma, and Kansas. Amen.
Mariah Carey – Miss Carey describes the experience of tasting Angel champagne as a "unique" experience. And that is one word to describe one bottle of bubbly endowed with diamond crystals and served up at a not so humble price of somewhere in the thousands.
Angelina Jolie and Brad Pitt – Miravel Rose vineyard cost the couple a pretty penny back in 2013, weighing in at $60 million. And being that it has made a space for itself among the top 100 wines in the world, it is no "pet project".
David Beckham – For the man who says he doesn't like whiskey, well, he will like Haig Club. Why? Because David Beckham says you will, and he does look pretty darn convincing holding that glass.
CeeLo – The company, Ty Ku Sake, sought Ceelo out to give him a presentation about their liquor, and well, he just couldn't turn them down. Not all these stories involve passion and personal experience, but this is still an empowered premium sake worthy of your palette.
Diddy (aka Sean Combs) – With an estimated worth of $820 million, Diddy is no stranger to success. But with half of those profits coming from a side project, called Ciroc (vodka), Diddy claims that the brand has "my daily attention." And now you know how to get the full attention of a world-renowned raper.
Dennis Rodman – Vodka is a well-known party starter, just like Mr. Rodman. So if you want to do it right, Mr. Rodman believes the secret is to distill your vodka six times and then call it Bad Ass Premium.
Drew Barrymore – While the label, Barrymore wines, does not exactly roll from the tip of the tongue with class and elegance, it has certainly been a successful business venture for the actress.
Dave Matthews – Mr. Matthews isn't down for the diamonds, elegance, or bling. He just wants to make affordable ($15), green (recyclable packaging), and approachable wine for the masses. And this passion has grown into the label, Dreaming Tree.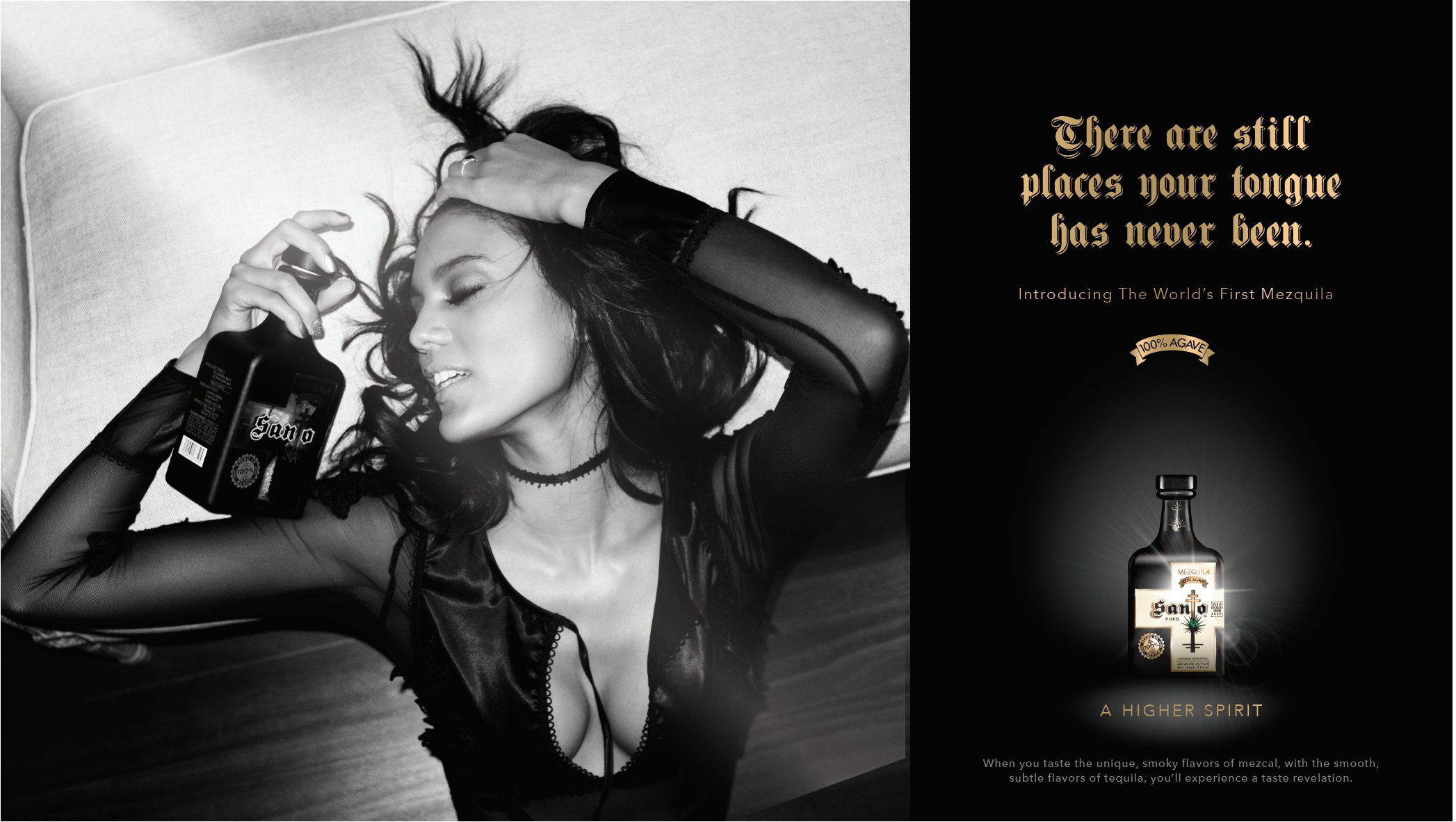 Adam Levine (and Sammy Hagar) have a bold message to pass along in honor of their Santo Mezquila (Tequilla):
There are still places your tongue has never been."
And some of those places should stay that way – but we leave that choice ultimately up to you. – Godspeed
Eric has written for over a decade. Then one day he created Urbasm.com, a site for every guy.