It's that time of year, and you want to outdo yourself this year. So we've come up with some unique options in the gift giving department in terms of suggestions that show just how much you care and some real thought went into their gift.
First up, we have the Bathe & Brew, for that special someone on the go.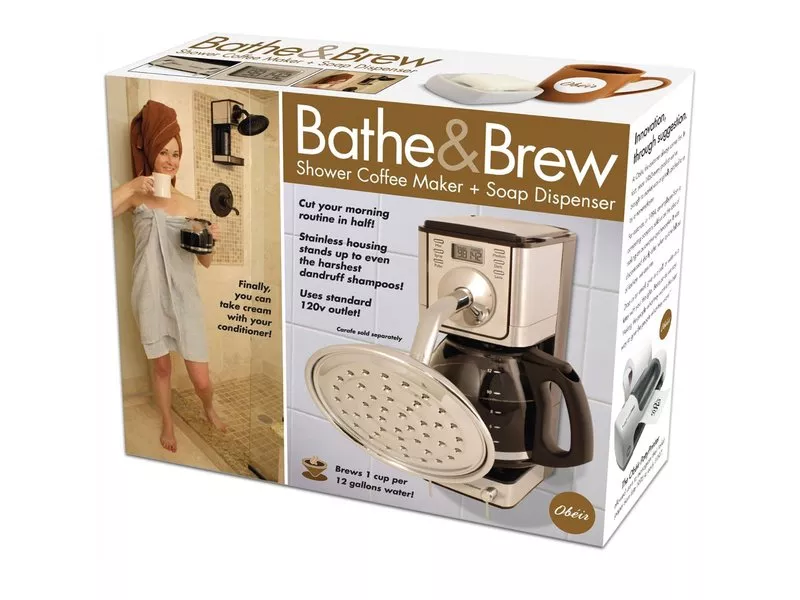 The iArm is an instant classic and can make all sorts of tasks, well, better somehow…
Toe Tunes just rock, and so can you, with the beats in your feets. That hurt as much to type as it did for you to read.
Why should you bribe your kids when you can brainwash them into thinking they're having fun.
Who doesn't love winter? Now you can stay cozy from head to toe.
Bacon, the gift that keeps on giving. Now you can enjoy its aroma even more.
Know someone with a new addition to the family? Show them you've got their back and give them a Crib Dribbler. (Baby not included)
Need more Christmas gift ideas?
Just in Time for Christmas
Holiday Gift GUYde
10 Gifts of Style that Keep on Giving
Urbasm Gift Guide – What Us Guys Want for the Holidays
Holiday Gift Guide – What Your Tech Gifts Say About You
Single and sexy. Hello ladies..