It is the holiday season, and your gift says more about you than you realize. Is your style of gift giving like a hipster, techy, wanna-be, used-to-be, or just really don't 'care to be'? Let's find out:

Apple iPhone 6 Plus – "I may (or may not) be hip, flirty, and confident… but at least you will be."
According to research by some possibly pretty unreliable sources, the iphone 6 is the hip phone, and is owned by people with the most friends, and attend (throw) the most parties. Its owners also find unity and peace with the world, and are bright, flirty and young.
Join the Apple party here.

High Tech Underwear – "I'm really into high tech."
In fact, you're so into your tech that even your underwear reflects the most recent developments in personal breathability and personal protection. Superman, himself, has learned from your gift giving style, and he now wears his tech underwear on the right side of his pants. Keep up the good work.
Air your friends and family out here.
Blackberry Q10 – "I want you to own this phone for a very long time."
According to recent statistics, the Honda Accord is one of the most stolen automobiles in America. In the world of smartphones, the Blackberry is one gadget that a thief will actually return, according to robbers at Columbia University. Blackberry users also prefer good steak and a better beer. But to be completely honest, these are great phones… I own one myself and I consider myself to be at the upper echelon of hip, flirty, and bright—and my barber can back me up on that.
Join the Blackberry steak lover club here.
Panasonic Lumix G Camera – "This is a great camera… and you need a date."
The Lumix is without a doubt a quality digital SLR camera. It features plenty of tech features to make anyone look like a professional photographer, and according to research by the online dating website, OK Cupid, a Panasonic Lumix G will also get you a lot more dates with online hotties. This is because it has the unique feature of (possibly) making anyone look more appealing in selfie photos on their dating profile. That's a win-win.
Find your friend a soulmate here.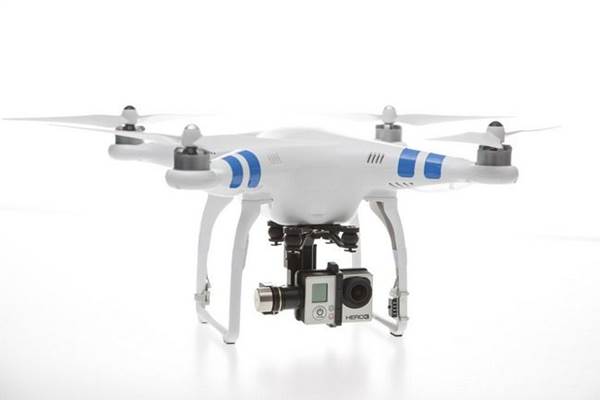 DJI Phantom 2 Drone – "I don't want to be the only grown adult to own one of these."
One of the big hits of the 2014 holiday season is going to be remote control drones. These are fun, unique, and will find their way across the gap of all ages from 9 to 99. I want one, but I don't think my wife will fall for me getting one for her just so I can play with it.
Get your drone here.
Drone Jammer – "I care about your personal privacy."
Privacy is of big concern these days. It seems like everyone is trying to steal a piece of you, whether it's your local governments, organizations, or co-workers. It is always good to help a friend retain their privacy, especially with all the upcoming drone gifts that will be hovering the skies after the holiday. The TRC-3 Universal signal jammer (above) will drop most drones from the sky from a radius of 60-feet. The fact that nearby neighbor's will no longer be able to use their televisions or garage door openers is a small price to pay for that kind of piece of mind.
Get it here.
Gift Card– "I am not lazy, uncaring, or unknowing."
We all know one person who does not have a clue about what they want for the holiday. With a gift card; when they do finally come around to knowing—your gift will be absolutely perfect. Now who appears to be the most hip, flirty and bright?
Find the perfect card here.
And this week (11/24 – 11/30), everyone who spends $20 or more at Rakuten will be given the chance to enter and win a Sony Playstation.
Get more ideas from our Holiday Gift Guide.
Urbasm occasionally receives vendor/brand sponsorship's for mentioning their products and services.
Eric has written for over a decade. Then one day he created Urbasm.com, a site for every guy.