Last year I thought I'd discovered the best sunglasses. The Spy Bleecker is stylish, well-built, incredibly clear and leaves you with a fantastic impression of the world around you. They do not over-color, over-shadow and are never over-bearing on your face.
But I was wrong. These are not 'the best'.
The drawbridge has been let down; the tiger loose and the last stone has turned, and as it turns out – the best sunglasses are more of a 'collection' than an individual. After a year of trying these for myself, I would say the Spy Crosstown Collection is an arsenal of style, craftsmanship and quality. It is a testament that one great idea really has no boundaries. The great idea I am speaking about is their Happy Lens technology. Now, not all the glasses in this collection have this feature, but I personally wouldn't purchase one without.
Happy Lens means to me, a pair of sunnies that blocks the right amount of glare, while leaving enough natural light so that you can actually 'see'. Break that down into even more simple terms, and these are basically just really good at blocking out the kind of light you don't want, while welcoming in the good stuff (long wave blue light).
These are one of the few sunglasses I own that I actually forget are on my head. When I am wearing these out and about, it is not uncommon for me to walk into a store wander around for a bit and then leave without ever taking them off. I don't usually do that with any other sunglasses, but these really do allow that much light. But don't let that fool you, as they are fantastic at blocking out glare when you need them to (polarized or not).
The other reason I forget these are on my head is the frames are just so well designed. Each of the Crosstown Collection has its own element of style, but out of all the ones I have tried, the frames sit on your face in such a way that they are not a constant reminder of their presence.
I have a pair of Garrett Leight Kinney's that are fantastic. They are simple, lightweight and offer amazing lens clarity. However, because of the way the frame sits on my nose, I am constantly reminded where they are. The Crosstown Collection seems to have this covered—or your eyes covered, I should rather say.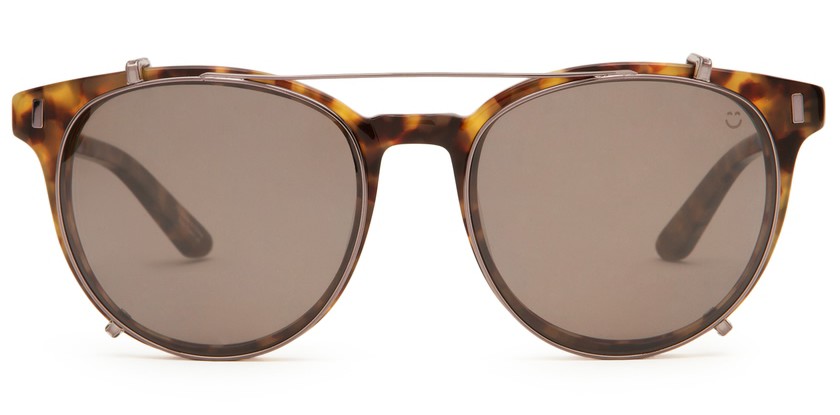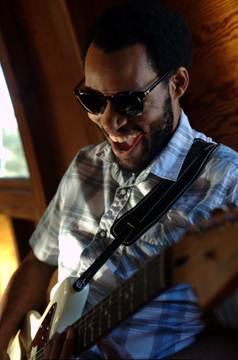 However, just because I am a fan of the entire collection does not mean that I am not without my favorites. My go to sunnies these days are my Alcatraz Dark Tort with Happy Grey Polarized. What I love about these is the overall look of a classic pair of clip-on sunglasses. Its kind of a cross between the thick frames of the fifties mixed with the thin rims of a pair of classic aviators. And there is something about that mix that just says 'cool' to me. And combined with the Happy Grey lense, they seem most capable of blocking out even the brightest of days.
Only a fraction of a drop on my list would be the Bleecker. These are just ultra classic with a modern flare of technology. I don't think you could ever go wrong with a pair of these. And while the metal frames may look unforgiving in the durability department, they have quite a bit of give as far as being flexible in the everyday world. Even after being pummeled on a bleacher under a large animated object (my butt), these survived magnificently (but don't try at home, as results may vary).
My next favorite is the Nautilus. These have a similar feel as the Alcatraz, but offer a handmade acetate frame over top of a nice chunk of stainless steel. What this amounts to is a frame that is not too big, but does not take a backseat to your stainless trimmed shoes, watch or cuff links—In other words, they hold their own, while also blending in with your personal style. Not many sunglasses can do that effectively. For these I prefer the dark torte with the Happy Bronze (below), which seems to put a touch more light through to the eyes, making them perfect for those days of intermittent clouds and sun.
The Spy Crosstown Collection is not one of those big budget superhero films that either hits the mark or misses entirely. This is a real solid collection of classic styled sunglasses offered at a price anywhere from $120 to $199, and that just amazes me for the quality you get. And after testing these for myself over the past year; I have no problem saying these are truly "the best sunglasses under $200." I rest my case.
Check them out for yourself here.
Eric has written for over a decade. Then one day he created Urbasm.com, a site for every guy.