What do women really want to see you in?
Well, we did the research for you, and have come up with a few simple tips to make sure your first date wardrobe is always woman approved. After all, who would you most want to impress on a first date—your friends or a sexy lady? We thought so…
According to a survey by Men's Health, women would rather you either sleep in the buff or in your boxers. We assume you've got your birthday suit covered, so we'll just lend a hand with the underwear. Now, there are 'boxers' for high performance and ones that are best suited as lounge wear. Here's a tip, when a woman thinks lounge boxers, she is not necessary thinking about these classic Calvin Klein Slim Fit Woven Boxers. Yes, these may be incredibly comfortable for day to day wear, but for a first impression we'd recommend putting a little more effort into it.
You see, women can be very picky when it comes to a man's boxers. She will see your briefs as 'diapers' and oversized boxer shorts as 'parachutes,' but what if you could combine the two? Then you might find womanly bliss. When faced with such a dilemma, we always like to think, What would Sherlock Holmes do?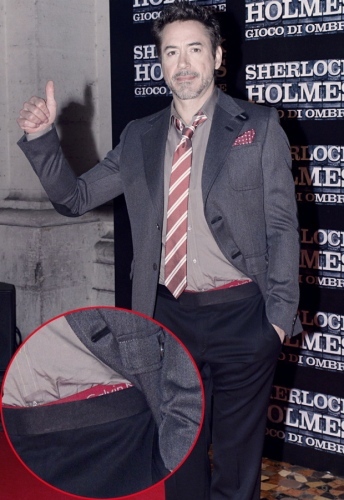 And there you have it. The Calvin Klein Prostretch Boxer Brief looks great on any man, although we'd highly recommend that you wear them on the inside of your shirt (but we still love you Robert Downey Jr.).
DJ Samantha Duenas has told Complex that she loves a man in a plain white t-shirt. We've heard that before, and to keep it simple we still like the Calvin Klein base layer, and most women (and Ryan Reynolds) would agree.
Shiona Turini, a fashion expert among other things, agrees with Duenas and an Esquire survey when it comes to the plain white t-shirt. She just has one addition to that ensemble… a good fitting straight leg jean. In other words, not too baggy or skinny; just a nice traditional cut that has been flattering on men for the last century. That shouldn't be too much to ask, so we turned to Hugh Jackman for his suggestion.
The Men's Health survey seems to agree with Hugh, suggesting that your denim should always be either vintage-faded or a solid dark, and to maintain a smart balance between the two we'd recommend sticking to a very light fade, such as the Sid Straight Leg Jeans by Citizens of Humanity (below).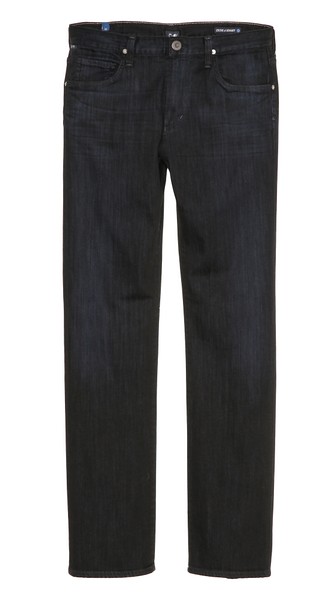 These offer a traditional cut and feel with a bit of a designer touch. Nobody said that having traditional meant that you had to be plain. Another option women like is the traditional Levi's Ruler Indigo Rigid Jeans (below).
Rugged, 5-pockets, and 100-percent cotton. Jimmy Dean and well over one-million women can't be wrong, and most survey's seem to back this up.
Okay, now let's take care of your feet to complete that killer look. Surveys by both Men's Health and Esquire suggest that women prefer either dress boots, dress shoes or trainers. Since most women like a man with a purpose, let's give your feet one too, with these H By Hudson Railton Boots (below). These offer a nice sturdy suede upper that has been gently coerced into fading a bit more than Mother Nature may have otherwise intended.
Now all you need to do is conduct yourself like a gentleman, and if everything goes well you could be waking up the next morning without your boxers (if you remember, that's how most women prefer their men). And while we're at it, here's a few quick recipe suggestions for breakfast.
Urbasm occasionally receives vendor/brand sponsorship's for mentioning their products and services.
I'm a digital nomad and story teller that writes for Urbasm and a few other websites on men's interests, style, relationships and whatever tickles my fancy. In my spare time I like to play the field in search of my prince, travel, and consider myself an artisan of sarcasm at times.