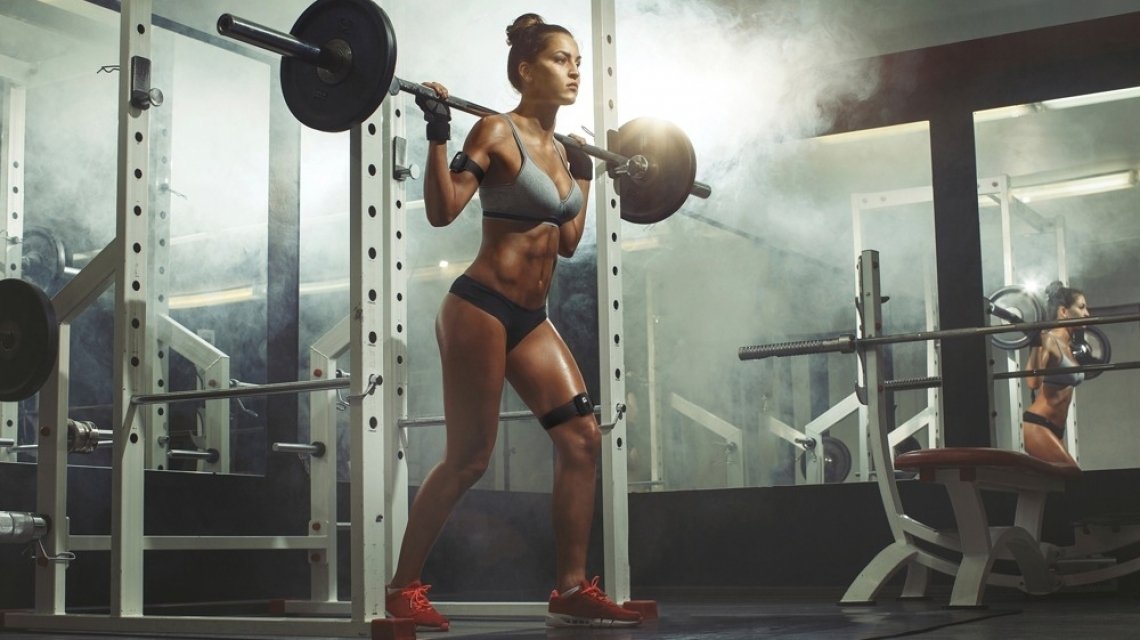 Everything from your socks to your eye goggles can provide feedback towards a better lifestyle, but this means very little to most people unless they can have their style and wear it too. Your fashion statement is amplified by how you feel in your clothes. So if your wardrobe can suggest you feel as healthy as you look in the mirror, it would be the best of both worlds.
Unfortunately, when it came to wearable tech of the past, it was often better 'felt' than 'seen,' which is why you would rarely see it at work, in night clubs, or on a first date. Futuresource Consulting has estimated that the sale of wearable tech should top 52 million by the end of 2014. And the only reason you should care about this number, is that it means wearable fashion tech is finally starting to get it right.
A lot of wearable tech innovators are getting in touch with style houses to get their advice on how to make their products appeal to the fashion conscious masses. Here are a handful of high-tech fashion statements that function as good as they accentuate the way you look and feel.
High Performance 'Under' Wear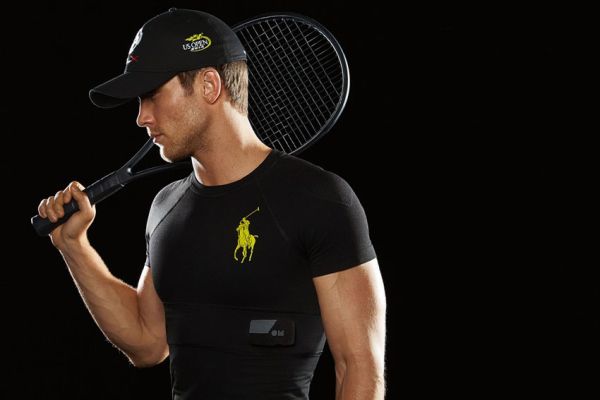 Thanks to the style houses, such as Ralph Lauren and Calvin Klein, we can now hide our performance wear underneath a suit and tie. Calvin Klein offers a simple moisture wicking v-neck/muscle undershirt that is form smoothing, well-ventilated, and looks sporty at the gym or on the field. Ralph Lauren has added sensors to their Polo sport t-shirt, allowing it to deliver helpful biometric data to your smart devices, including your heart rate, calories burned, stress and intensity level.
Superman only recently started wearing his high tech underwear underneath his super suit where it belongs, while most of us have been doing this our entire lives. However, even the average man can now expect superior wicking, venting, and compression technology from his underwear without much sacrifice to comfort. Form fitting athletic underwear, like the ones by Calvin Klein and Under Armour smooth out your form, won't roll up underneath your pants, and really help keep everything in place.
If you can't win over the wearable tech revolution with style, it makes sense to create new ways to embed it into people's lives in more subtle ways. The Misfit Shine is a biometric sensor that can fit almost anywhere, including on your wrist, swimsuit, or in a pouch built into a pair of their socks. Sensoria's smart socks offers all the typical health sensors of a biometric shirt combined with the additional feedback of the placement of your feet. These socks are particularly useful for runners who rely on good form to maintain ultimate performance and health.
Smart Textiles
The company Smart Sensing are working on new and innovative ways to embed biometric sensors into everyday clothing, and we expect some great things to come from them. In the meantime, one of our favorite companies for fashionable performance wear is Ministry of Supply. Their Archive Dress Shirt offers a classic cut with superior cooling, moisture wicking and flexibility through a unique blend of polyester and elastene.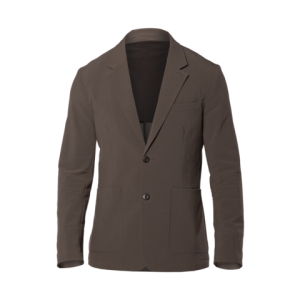 However, your performance wear doesn't have to stop at just the shirt, Ministry of Supply also offers an Aviator Jacket and chinos that deliver 360 degree flexibility through the use of their Photogrammatic Strain Analysis, which has mapped out how you use your muscles and joints to create the perfect amount of stretch throughout their jacket and pants. These are also water repellent, moisture wicking, and the jacket has been infused with reclaimed coffee grounds for increased odor control.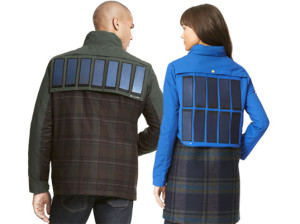 To keep your devices ready to go, Tommy Hilfiger has designed a fashionable wool solar power jacket that provides enough juice to power up most any smart phone when the panels are facing direct sunlight. The solar panels are made of flexible PV material, and they can be removed whenever they are not in use.
For those who prefer to play hard at night, Visijax offers a commuter jacket for bicyclists with 23 high intensity LED lights, a rechargeable battery, and easy on/off switch. The rear lights have been strategically placed to be effective even while wearing a backpack, and the jacket also comes with iMass sensors that turn your arms into visual turn signals whenever they are raised.
Smart Accessories
If you can do biometric reading on your feet, you can certainly do it in your ears. Jabra Headphones have been designed to take wearable tech to a new level by incorporating sound technology with the latest in biometric sensors. These monitor your heartbeat, track your progress, coaches you through voice prompts, and feature high quality wireless Dolby sound technology.
The AMPL Smart Bag keeps all your devices protected and charged in one convenient location—on your shoulder. It features ports that can charge a device in any pocket of the bag, and it also comes with weather and theft/forget sensors to keep all your tech safe and in your possession.
Your life's fashion and performance should never be limited by your tech choices, especially considering that today it is easier than ever to embed it into just about everything you use.
Read More
Fitness Tech You Need to Know
What Your Tech Gifts Say About You
Eric has written for over a decade. Then one day he created Urbasm.com, a site for every guy.