We know that sound quality should be one of the most important aspects of a portable speaker. However, we also like them to have a little flare, such as these five options.
Pebble Aria Speaker and Charger
Phone chargers come in all flavors, including whiskey (power flask). However, there are not too many options that have dual functionality on a more practical level. The Pebble Aria Speaker and Charger offers good sound quality and a 3500mAh battery that has the capacity to charge your phone twice. Either that or its internal battery can power its 2W internal speaker for up to 70 hours (yeah, almost three days).
Tego Audio Cera V3.0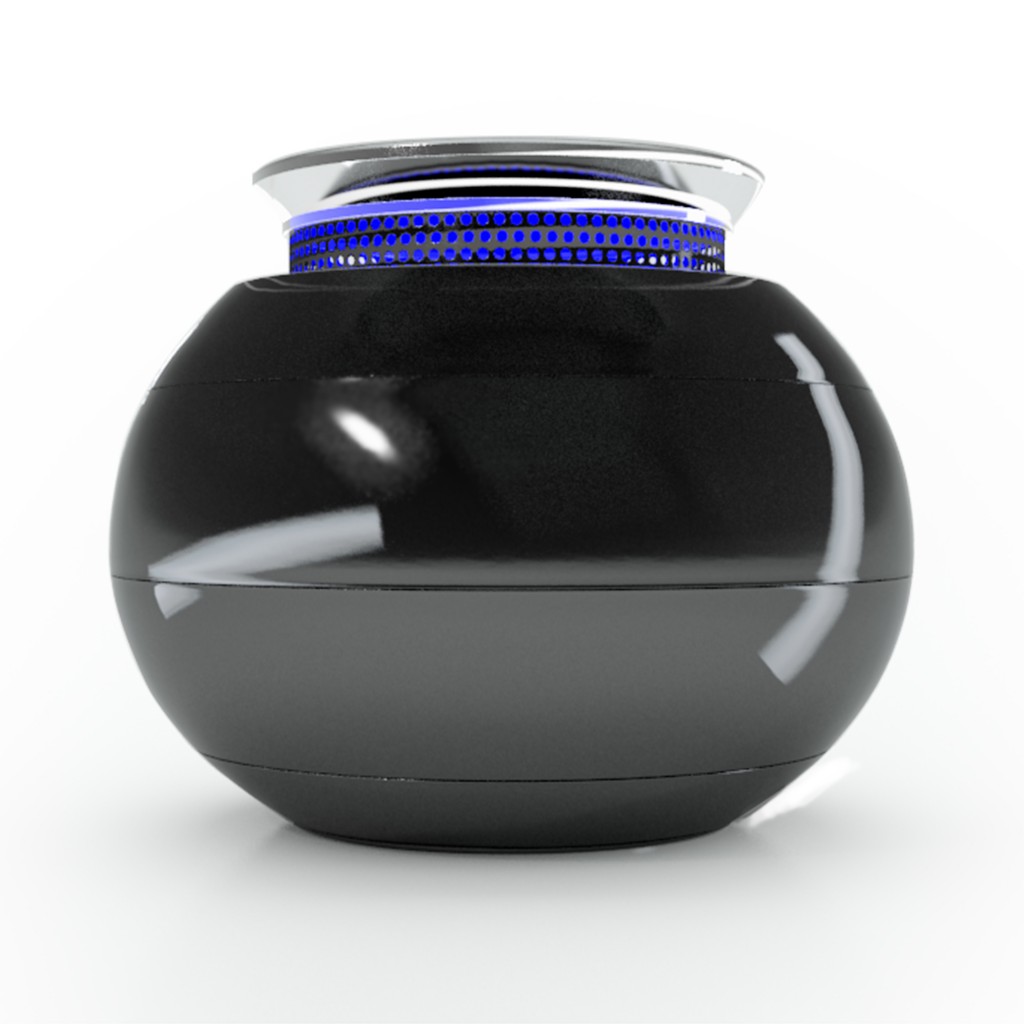 The Tego Cera offers great sound, Bluetooth capability, and a futuristic look. Just push the top and its control panel opens, its speaker port expands, and a cool blue light illuminates. Yeah, we like blue, and these speakers are pretty good too.
Get it here.
Jawbone Jambox Wireless Speaker
A lot of guys boast about having big capability from a small package. However, the Jawbone Jambox will actually succeed at adding motion to your ocean with its two massive (yet compact) acoustic drivers. This speaker also features a built-in microphone for conference calls, and up to 10 hours of playtime through its rechargeable battery. This is one of the few portable/wireless speakers that you can actually 'feel' as well as hear.
Get it here.
Phillips Shoqbox Speaker
While some speakers are meant to be practical, pretty, or loud, these were primarily designed to get drop kicked off the Eiffel tower and not shatter into a billion pieces. The Shoqbox speaker in encased in a drop-resistant rubber, which means it has a margin or error if you like to play rough with your toys. The case is also water resistant if you like to take your tunes with you 'everywhere' you go.
Get it here.
Bose SoundLink III Bluetooth Speaker
The Bose SoundLink III is perhaps the most sound you can get out of a portable speaker for under $300. It sounds great at a whisper, fine at moderate volume, and will knock your cat off the window sill at full tilt. The best part is, no matter where you like your volume level, there is practically no distortion, which is unheard of for a speaker this size.
Bonus: ROCKi
The Rocki is not a traditional portable speaker. However, it can turn just about any set of speakers into one. The way it works is you plug it into your standard 3.5mm/RCA connectors, and it transmits sound vicariously through WiFi from any PC, Mac, iOS, or WindowsPhone device. Multiple Rocki's can be used to connect an unlimited number of speakers to one device,  which would likely be the least expensive 'whole house' sound system available today.
In conclusion, big sound and flare cost money—how loud and obnoxious do you want to go?
About
Loves bourbon, travel, and spending time with family (in that order).