When you bring a bit of the outdoors inside (sunlight, plants, etc.) it gives any space texture and life that modern manmade decor could never equal. And while Mother Nature needs no styling tips from the likes of man, you can most definitely make your time in the outdoors more comfortable with the right outdoor furniture.
Unfortunately, folding chairs and wooden benches can only soothe your savage beast for so long. And when this happens, we tame the beast with these…
Tangkula Acacia Wood Sofa Bed Lounger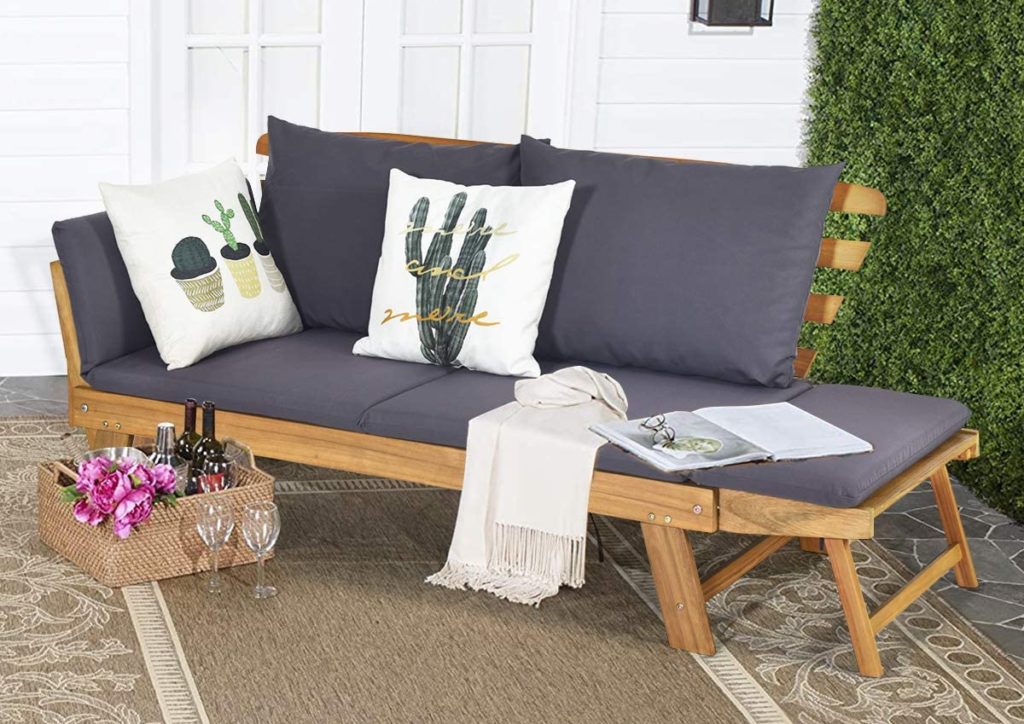 Do you know what those old wooden benches on your porch really need? Cushions, and lots of them. And maybe some folding sides that can turn that bench into a chaise lounger or daybed, perfect for an afternoon power nap. It's going to need to be extra durable, like this Acacia wood sofa bed by Tangkula. We have learned that the key to success with any outdoor furniture is weather-resistant material and simplicity, and this sofa checks both off the list.
Get it here.
Palermo House Dune Lounger
The Palermo House Dune Lounger is not exactly a bean bag, and not really a luxury bean bag either. It is a fully sustainable lounge chair that can handle both Mother Nature's best and worst. They accomplish this task with a water-resistant nautical-grade vinyl, recycled bean bag fill, and a classic (but improved) comfort design that allows Mother Nature to wrap you in comfort while you experience her splendor.
Get it here
Weave/Hammock Chair
In humid areas that see a lot of rain throughout the season, cushions are not always an option, no matter how "waterproof" they may be. You can step up your game from those old-fashioned folding chairs to these very lounge-able chair hammocks. They feature a sealed metal frame with rattan weaving, making this modern adaptation not only very comfortable and quick-drying, but stylish too.
Get it here
Christopher Knight Tycie Acacia Chaise Lounge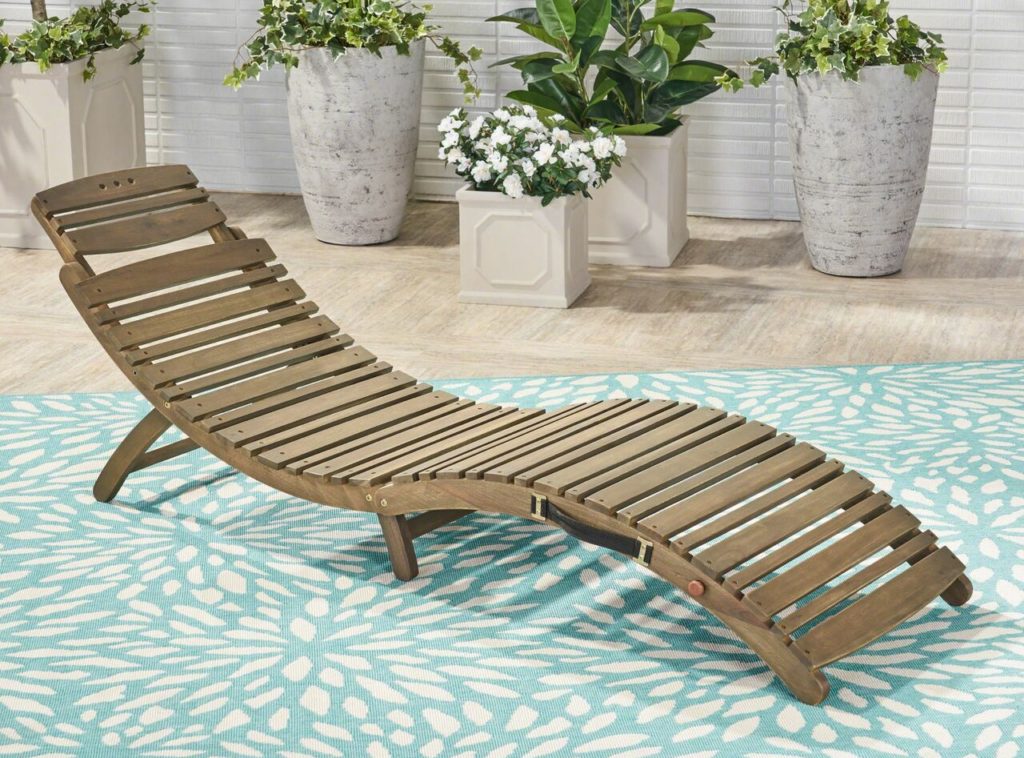 The chaise silhouette has been bringing people and the outdoors together in comfort ever since we can remember. And while we have enjoyed wood and cushioned versions alike, we are partial to the sexy and ultra-durable design of these Acacia lounges by Christopher Knight. Subtle curves headline the design bringing comfort to any sunny (or rainy) Summer afternoon. And once Summer has gone, it folds up for storage and features a handle for easy transport.
Get it here
Hanover Ventura Outdoor Recliner
If you've ever hauled out a standard recliner outside for the Summer, it was probably one of the best outdoor chairs you've ever had. That is until the rust and mold set in. So they simplified this design for outdoor applications and called it a zero-gravity chair (which is still pretty awesome), but we prefer the thick cushions and unmistakable silhouette of a true recliner. Thankfully for people like us, they do make these with a durable enough frame and UV-protected cushions, so we can foster our laziness both indoors and out.
Get it here
Herman Miller Eames Lounge Chair
Mr. Miller has perfected the art of durable, interior, lounge-quality furniture over the decades, with designs like the Ray Eames Lounger. And with the simple adjustment of an aluminum frame and outdoor-resistant fabric, he has created an outdoor masterpiece, otherwise known as the Eames Aluminum Lounger. It may be a bit pricey, but hey, it also doubles as an outdoor art piece to most Herman Miller fans.
Get it here
I'm a digital nomad and story teller that writes for Urbasm and a few other websites on men's interests, style, relationships and whatever tickles my fancy. In my spare time I like to play the field in search of my prince, travel, and consider myself an artisan of sarcasm at times.