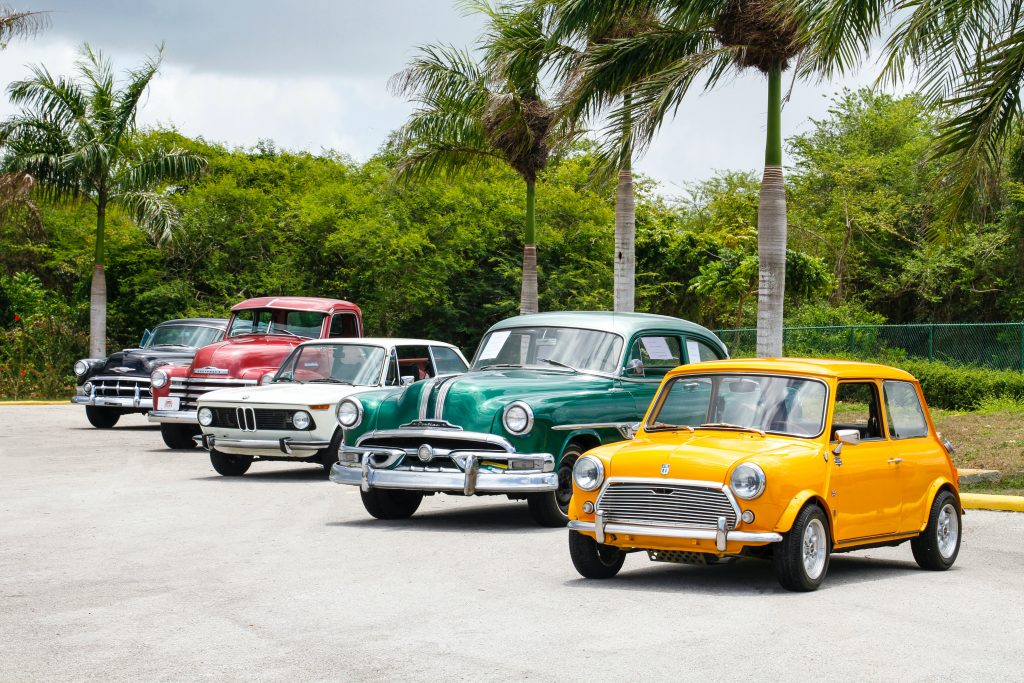 Okay, so you've found your dream car abroad and insist that you absolutely must have it. Well, there is a lot that goes into making this type of decision and you don't want to overlook important steps that could render the process impossible. So, before making any rash or impulsive decisions, you need to understand that buying a car from another country comes with several important considerations that must be taken into account, including:
The Type of Car You Want
There are plenty of car manufacturing companies all over the world, so you may think that buying the car of your choice from where it is made could get you a great deal. However, there is no guarantee. For instance, German cars aren't necessarily more affordable in Germany. Therefore, whether your choice of car is imported or not, it's important to research and compare prices in different locations. After all, just because you've spotted the type of car you want overseas does not mean you can't find the same one for a good price back home.
The Country from Which You'll Purchase the Car
While bargain hunting for cars in other countries is increasingly popular, the transaction will vary from country to country. So, it's important to get as much information as possible regarding where to pay VAT, etc. before making any purchase. On another note, although buying a used car from another country is definitely a cheaper solution, there will be terms and conditions applied as well, and you'll need to know the laws of the country to check vital details such as the duration of the statutory of liability. Since it is a foreign country, you want to make sure you are dealing with a trusted and reliable vendor who is giving you accurate information.
Shipping Costs
Aside from the cost of the car, you must take into account the shipping costs to get your car transported to your country. Compare and review different shipping companies and get a quote from each service provider. The specialists at AmericanAutoShipping.com explain that you must pick a trustworthy company to bring your new car home safely. With some research, you'll be able to determine what type of services will suit you best, and which companies offer the most reasonable prices.
Car Licensing in Your Country
One of the biggest issues with buying a car in a foreign country is whether you can get the car licensed in your country. After all, you will need to register your car in your homeland, so you should do some prior research before purchasing the car because it is illegal to have a foreign license plate. Moreover, there are also licensing deadlines that vary from place to place. It's best to make a note of these factors to ensure you don't overlook them when setting your sights on a car.
Duty Costs
You will need to see if duty import tax needs to be paid, and if so, take these costs into account as well. For instance, international shipping of foreign-made cars, whether used or new, are dutiable when importing them to the USA. The price paid for the vehicle will determine the import duty cost, so you ought to look up the average price of your chosen vehicle beforehand.
Does Your Country Recognize the Warranty?
The car warranty comes from the manufacturer; therefore, you will need to check that this warranty is valid in your home country. Checking the validity of the warranty is important as your car may require special garages and auto shop repairs that aren't easily accessible to you. Moreover, insuring an imported car might be difficult in your country as it is more expensive than insuring one sold locally.
Overall, you will have to make a thorough assessment before buying a car from an overseas dealership. It's not that it's difficult, but it does come with a different set of challenges than if you were buying one sold locally. Keep in mind that the most important details to consider are car registration and fees, customs fees, the car model, the laws of your country, and the state of the car if it is second-hand as well as the repairs it may need. Once you can guarantee that your imported car will be recognized, registered, and covered by a warranty in your homeland, you can then bring your car home.
Read More
Automobiles Fit for Gentleman And Beast
9 Modern Cars You Couldn't Pay Us to Drive
20 Vintage Cars Not Every Man Knows About – But Should
Strangest Street Legal Rides Known To Man
5 Fastest Cars Under $40,000