Speed may cost money, but how fast you want to go is a combination of driving skill, location, and your choice of car. And if you think that the most expensive cars are always the fastest, that is just not the way it works in today's market.
A car's value is a combination of its name brand, tech, gadgets, and shiny stuff. Its speed potential may play a factor, but you can buy yourself into a pretty darn fast car for less than $40,000. Allow me to give you a few examples, starting with the Infinity Q50 3.0T ($39,000) that will net you around 300 horsepower. The Toyota Avalon ($35,000) is good for 301 hp. The Toyota Camry ($34,000) comes with a 301 horsepower V6 that is practically a slice of the Lotus Evora. You also have the Chevrolet Impala ($29,000) at 305 horsepower, along with the all-wheel-drive wonder, the Subaru WRX STI at $36,000. The Honda Civic Type R is well under the target price at $35,000, leaving a little extra cash to upgrade its already potent 306 horsepower powerplant.
And while these are all great automobiles for the money, these were actually the runners-up in this competition. We're going to count down the "fastest" cars under $40,000, and we're going to start from the very top of the tier and work our way down:
1. Ford Mustang GT
The Mustang has come a long way since its 4.6-liter days. Today you can have 460 horsepower for $35,000, and that includes a "Performance Pack" that will help you hold most of the ponies to the road where you want them. And yes, the Dodge Challenger/Charger RT Scat Pack features more power, but at its cost per pony ratio, we'd rather have $5,000 in Mustang upgrades than spend our entire wad at the dealership. But that is not to say that the Dodge isn't a very worthy runner-up.
2. Dodge Challenger/Charger RT Scat Pack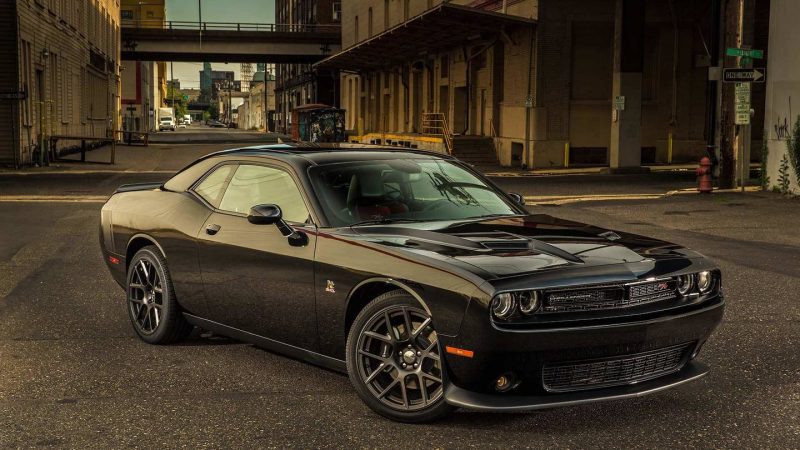 The Dodge Challenger RT Scat Pack just barely fits our budget at $39,995 – and not by mistake. Dodge wanted to be among the top 5 cars on this list, and its Mopar powered V8 features a noteworthy and very neck-snapping 485 horsepower. And while the Hellcat features 707 horsepower for a lot more money ($64,295), we'd actually say that dollar for dollar, the RT Scat Pack is the better deal.
3. Chevrolet Camaro SS
The Chevrolet Corvette would have creamed the Mustang GT on this list. But for a huge discount over the Corvette's cost ($55,495), you can have all that LT1 V8 goodness. The Camaro SS features the same 455 horsepower as the base Corvette and hands it over on a platter for just $37,995. And while the Camaro's chassis is not quite as elegant as the finely tuned Corvette, the Super Sport (SS) is not as much of a downgrade as the cost difference might suggest.
4. Kia Stinger GT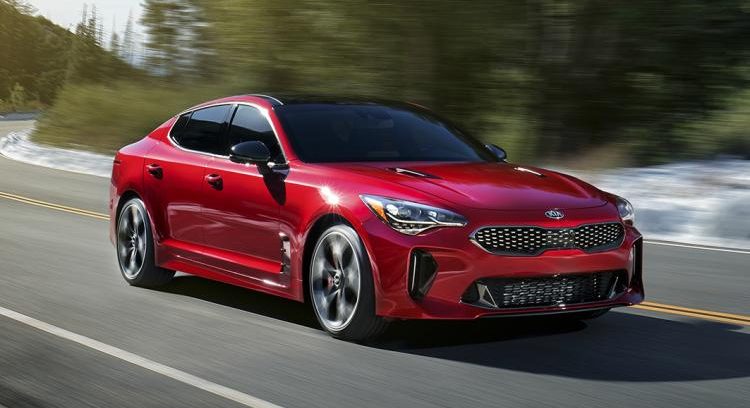 In order to step in the arena of BMW and Audi, you've got to be ready to shell out more than $40,000. But if you're open to a hood emblem with a modest "KIA" stamped under the hood you'll be rewarded with a 3.3-liter twin-turbo powerplant (365 horsepower), and the chassis and weight ratio to use it to its fullest capacity. The Kia Stinger GT ($38,350) is one of the most exciting sedans you could drive today, and yes, it is even more exciting than many sports sedans coming in at twice its cost.
5. Nissan 370Z
The Nissan 370Z may be 5th on this list, but if you consider its $29,990 price tag, we'd say it is also number one among the fastest cars for under $30,000. It is lightweight, nimble, packs a respectable 332 horsepower, and looks just as good watching a sunset as it does carving out a windy mountain road. And that $10,000 extra leftover could buy you a whole lot of nice upgrades (we're just saying).