Few events and discoveries in life can make you feel as helpless and tongue-tied as receiving the news that someone you love is facing a deadly disease. Few can respond with "I know how you feel, I've been in your shoes", and even fewer can genuinely relate to facing a cancer diagnosis. With or without direct experience with such a disturbing illness, your role can still be one infused with meaning and support for your friend.
The key bit of truth to remember is that there's no one-size-fits-all for such unfortunate situations. Different people respond to different strategies better, and it's up to you to turn your relationship into a safe harbor and a place where your friend will feel safe, loved, and respected. Some will appreciate grim jokes at their expense, others will need all the help they can get to deal with panic attacks and insomnia. Here are a few suggestions to add to your arsenal when you want to help your friend struggling with a cancer diagnosis.
Practical Help is Always Welcome
Chemo is tough, but the pity-glazed looks can make it worse. Instead of being an idle observer of your friend's newly-discovered health issues, make yourself available for the practical stuff. Do they need a ride to the doctor? How about holding their hand during chemo? Maybe they need some groceries or clothes picked up? Maybe their home is a mess, but they don't have the energy to clean.
Open your eyes and be aware of your immediate environment, so that you can notice all the little things your friend can use. Maybe you can get them a fresh bag of coffee if they're about to run out, or maybe rent a few videos for the weekend so that you can binge-watch mystery thrillers or rom-coms for hours. Action is always more welcome than passivity, so don't sit on the sidelines.
Learn to Appreciate Silence
What so many people are afraid of is saying the wrong thing to someone they love who has just been diagnosed with cancer. When you think about it for a moment, is there a right thing to say? You cannot possibly change the situation, nor can you whisk the illness away. What you can do is recognize when the moment is right for conversations and when you should enjoy quiet time with your friend.
Whether you scroll down your Instagram feed while sitting at the same table, read books, play videogames, or sit in silence in the park watching the people pass you by – silence can be healing, and it doesn't have to be done in solitude. Being there is sometimes much more helpful than talking their ear off and offering clichés and random statements such as "it will all work out". It may not work out, but you'll be there no matter what, and silence can speak for itself.
Help Them Build a Support Network
If this is your best friend, someone you have shared your entire life with, you might have this overwhelming desire to participate in everything, all the time. Sometimes, however, you're not enough. Let that sink in. Someone fighting cancer needs more than a supportive friend in their life. What you can do is enable and encourage them to ditch their comfort zone (if one can call it that at this point) and reach out to others for help.
If your friend is still struggling with their emotions, you can do some research and find a local cancer fund providing comfort, support, and practical guidance through the process. They'll be able to talk to other people with a diagnosis, learn from their experience, discover new coping methods, and discuss with survivors on how they've managed their journey.
Prepare Yourself for the Scary Stuff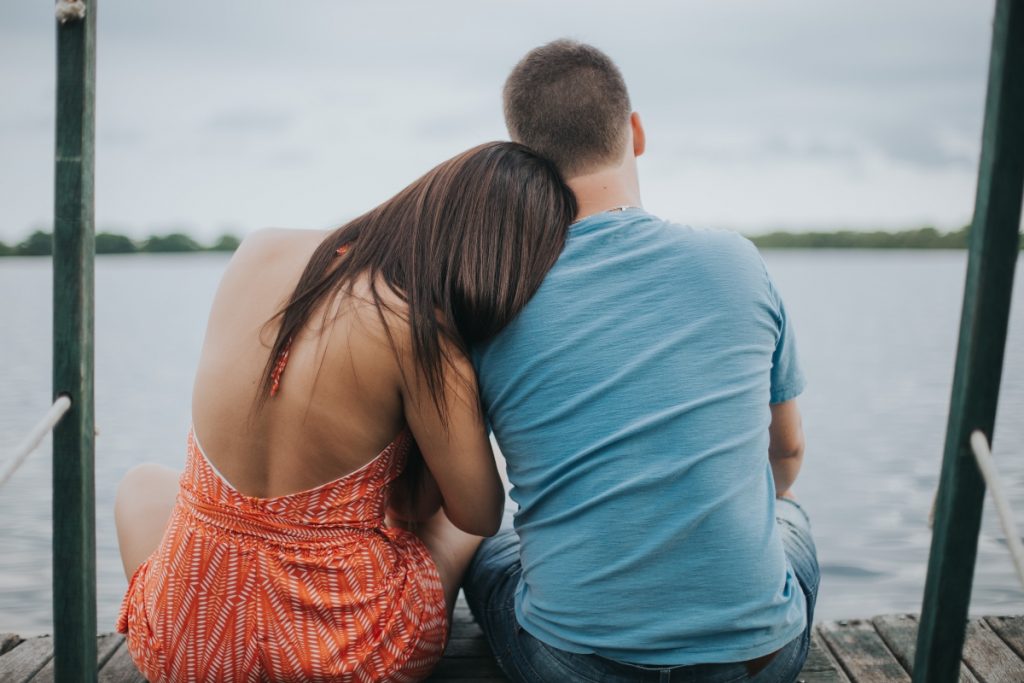 The raw, unbridled reality of cancer is not just the disease itself. It's the idea of facing your own mortality, the immense burden of therapy and accompanying side-effects, envisioning your own funeral, talking to your family about the possible future without you. As a friend, your responsibility lies in enabling those harsh realities and creating a safe space to express emotions, be it sadness, anger, or pure terror.
There will be moments when you won't be able to make your friend laugh – it doesn't mean you should leave them alone, unless they specifically ask you to do so. Their physical appearance will change, too, and you'll need to find a way to look at your friend with the same love, affection, and respect as before. There's no textbook to teach you the scary stuff. You need to learn as you go, and you need to make room for the darkest moments to emerge, so that your friend can feel loved and accepted in spite of it all.
Without a unified recipe for success in helping our loved ones face their fate, we'll often feel useless, helpless, and downright stupid. Embrace it. Embrace it all. Be genuine in how you feel and always ask questions to see how your friend is coping and if there is anything specific you can do to help or make things a little bit easier. Remember that a little does go a long way in such devastating circumstances, so don't underestimate your potential impact on your friend's life. Use this guide as a basis, but make sure to build upon it with your own knowledge of your friend's needs.
Peter is a men's lifestyle writer at The Beard Mag (http://www.thebeardmag.com/) and Men-Ual magazine (http://www.men-ual.eu/) from the UK. Besides writing he worked as a men's grooming consultant for many fashion events. Follow Peter on Twitter (https://twitter.com/MinkoffPeter) for more tips.