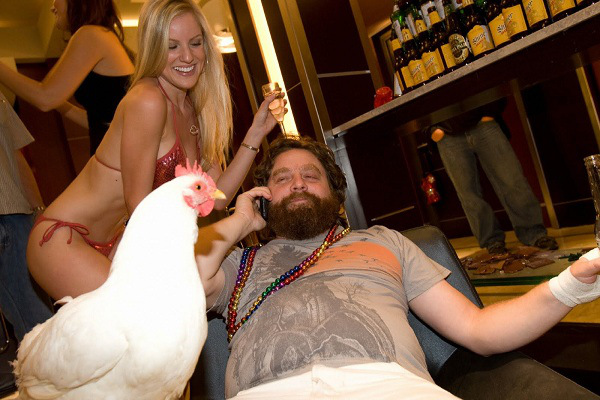 When you're dealing with the daily disappointments of life, almost any comedy film is worth watching once. But you know what one of the biggest tragedies of an exceptional comedy? Is that our memories forget about them over time (sometimes just a couple of months is all it takes).
Let's try a test: Can you name 10 of the best comedies that you could watch again and again right now – and say them 10 times fast both forwards and backward? Have you ever had a friend mention a comedy film, and you immediately say, 'dude, I had forgotten about that"? If you failed either of these tests then you may very well be a victim of comedy memory loss. No worries, we'll help kickstart your brain with a couple of golden semi-oldies.
Why Him?

Step Brothers

Central Intelligence

A Bad Moms Christmas

This is 40

The Hangover

Dirty Grandpa

Shaun of the Dead

Girls Trip

Superbad

More Movie Lists
Bending the Roles: 12 Best Gender Switching Films
Father's Day: 20 Coolest Dad's in Film
Spy Thriller Movies Every Man Must See
Payback and Revenge – 5 Movies Worth a Watch
About
Loves bourbon, travel, and spending time with family (in that order).