There was a time not that long ago that every man drank whiskey. It was a right of passage that came with age and maturity. It was a time-honored tradition handed down by good fathers, and it was a pleasure to partake in a glass – because most options were made by a few distilleries in Scotland and Kentucky, and they were mixed right and aged well.
Today, it would seem that almost everyone and anyone is making whiskey, even David Beckham has his own whiskey brand. But we don't care about all those brands – we only care about the few that are worthy of your glass and time. These are the five whiskeys that you should know, starting from the celebrated basics, down to the whiskey masters preference.
Knob Creek Single Barrel Reserve Bourbon Whiskey
Bushmills 21 Year Old
Suntory Hibiki 17 Years Old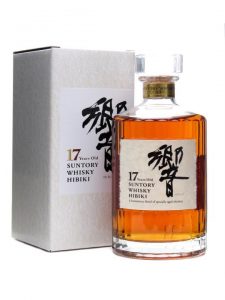 Macallan Edition No. 3
Bruichladdich 40 Years Old
Single and sexy. Hello ladies..