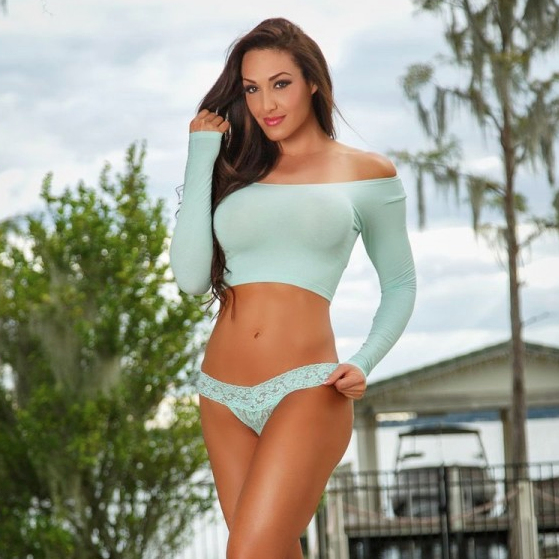 Gia is a fitness model and former playmate that was discovered through her Instagram account.
She's from Malibu but rumored to be hanging around Orlando these days.
Gia says that she always wanted to be a model and started at a fairly early age (13) but was not published until in her 20's.
To stay fit, she says that she trains twice a day, with cardio and abs in the morning and another session later, and uses the step mill a lot.
Height: 5 feet 11 inches
Weight: 145 lbs
Measurements: 36DD-26-35
Hair Color: Brown
Eye Color: Brown
For more of Gia Marie Macool on Instagram you'll want to click here.
Suggested:
Abigail Ratchford As Naked As She Gets
Melanie Iglesias As Naked As She Gets
Women We Love – Queen of the Hand Bra
Eric has written for over a decade. Then one day he created Urbasm.com, a site for every guy.