There's something about the underboob. As opposed to cleavage, or even cleavag, the underboob is something most guys can't get enough of. A titillating pair of tits that reveal so much suggest an allure as promising as a good hand bra that's more than a handful or when sexy women that dare to bare a little underboob is enough to make most guys weak in the knees.
For those unfamiliar with underboob, even though the photos and name should speak for itself, it's when the lower part of the breast is exposed or uncovered. In some ways, it's the opposite of cleavage. The underboob might be the greatest invention in the last century. Sadly, not everyone is a fan. In Thailand, women posting underboob selfies could go to jail. Before we pay tribute, we have to mention that it's probably Instagram that has helped to make the underboob a thing, and for that we are grateful.
But first, we would like to advise this as not safe for work and issue an advisory.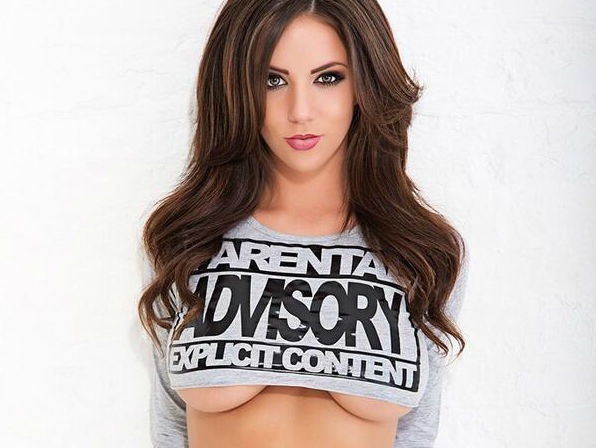 With that out of the way, let's get down to it.
After you see the gallery below, keep scrolling to find out who is Queen of the Underboob.
But wait, there's more:
As you can see, there were many fine candidates to take the title of queen of the underboob.
Let's look at some underboob finalists!
Charlie Riina
The lovely Charlie Riina is first up to start things off.
Bianca Kmiec
One of our favorites, Bianca Kmiec is clearly on her way to mastering the art of the underboob.
It was a tough decision, and Bianca came close. Real close.
Hope Beel
We had big hopes for Hope Beel, but she needs to step up her underboob. Like Bianca, we thought Hope was a strong contender to win queen of the underboob, but didn't have enough pics.
Antje Utgaard
Awesome Antje Utgaard underboob pics made her a finalist and it's easy to see why. With more commitment, she might take the crown.
Katelyn Runck
Then there is miss Katelyn Runck, another strong contender.
Katie Bell
Even if you don't know the name, you might recognize the face or more.
Arianny Celeste
Another favorite in the running, miss Arianny Celeste underboob pics made her a finalist.
Abigail Ratchford
No stranger to glamor photos, Abigail Ratchford was our queen of the hand bra, and her underboob game also makes her a contender.
But there could only be one winner for Queen of the Underboob.
We did the research, and there was no clear winner. But if we were to pick one we would have to say;
Iryna Ivanova
Not only does Iryna Ivanova win the crown, she did by a landslide by showing how underboob pics should be done.
We crown her as our Queen of the Underboob.
As our queen of the underboob, Iryna has plenty more to show, and share:
For more of Iryna Ivanova you might follow her on Instagram.