3 Boots for the Dandy-Manly Man
A dandy is a man devoted to his fashion and style. A dandy-manly man is a guy who cares a lot about his appearance but also cares about how his fashion statement will hold up against the rigors and elements of daily life.
So when the sun starts to dip low in the sky, the crisp air rises, and the snow begins to drop – we still wear our fashion sneakers around the house, but we put on our boots when its time to take on the urban landscape. And while there are lots of boots that will get the job done, these three get it done with added class and style.
Timberland
A pair of burly boots is a must for every man's closet, as you just never know when you're going to need them. But if you get a pair of 'stylish' burly boots, you can have these on hand even when you don't anticipate needing them, because they play nice with most of the stuff you'll find in your closet. Four hundred grams of insulation, nylon laces, and premium leather – we don't think that a man should settle for less.
Get them here.
James Chelsea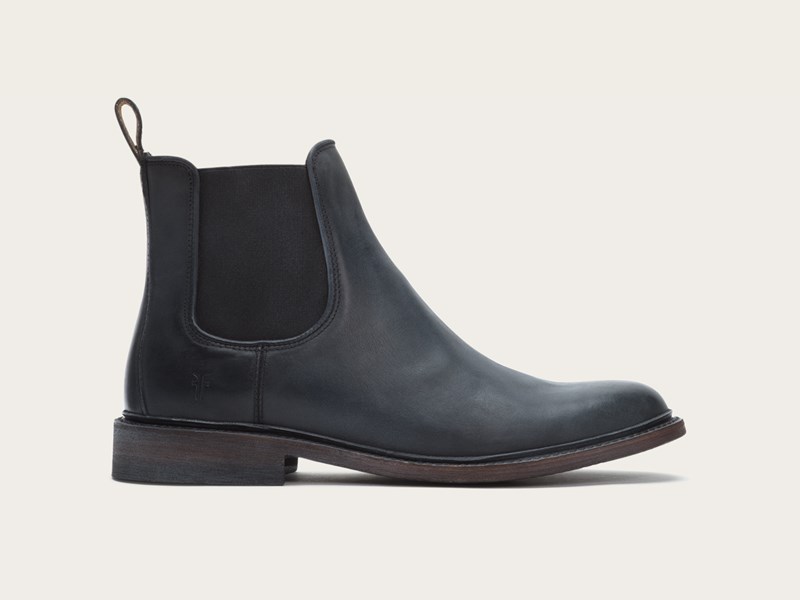 Need we mention the awesome necessity for owning at least one pair of classic Chelsea boots? No, we don't think so – but we should mention that these tailored James Chelsea's add just enough rugged style to pull off wearing them with even a Hawaiian shirt and tutu. They feature a stacked leather heel, thick leather outsole, and beautifully stitched leather uppers that can hang with any crowd whether they happen to be dressed up or down.
Get them here.
Danner Forest Heights II

Not every city requires deep tread or tall heels to 'pound' its streets successfully. But when a man sets foot on the urban streets of Portland, Oregan, he better be prepared for anything – both in the sense of adventure and weather. Introducing the boot that was built for the lush hills and sweeping streets of Portland, and therefore will handle just about any other urban landscape you can throw at it. These are made in the USA, are unlined to keep them light and flexible, and feature a Vibram outsole for maximum traction and comfort.
Get them here.
Urbasm receives vendor/brand sponsorship's for mentioning their products and services.
I'm a digital nomad and story teller that writes for Urbasm and a few other websites on men's interests, style, relationships and whatever tickles my fancy. In my spare time I like to play the field in search of my prince, travel, and consider myself an artisan of sarcasm at times.