Occasionally, a star is born; sometimes she is found, and often she is forged from social media. Today, we are here to make history by helping to verify a star that is already on her way. Ashleigh Defty was a popular cast member on series 4 of MTV's, Ex on the Beach (EOTB). She is also a regular among online tabloids and rumor mills – but you know what? Those people don't know a thing about the real Ashleigh.
In fact, the only way to really get to know her is to talk to her – and so we did. And gentlemen, may we gush a bit by saying, it is certainly good to be us – and here's why:
Urbasm: Hi Ashleigh, what are your big plans for the rest of 2016?
Ashleigh Defty: As 2016 is coming to an end there isn't really any big plans but I am constantly working and brainstorming new ideas to start working on in 2017. I've recently just started blogging properly and created a website, I've always just done it on Instagram but I thought I'd start reviewing things into more detail as my followers are constantly messaging me asking these questions.
Urbasm: That's a great idea.
Ashleigh Defty: I'm well into my fitness and have always been, so I'm looking to start my Personal Training course finally. It's been a manic year for me. I've been all over so it's been difficult for me to find the time to dedicate myself to it. Hopefully, you will see me back on your TV screens in 2017 also.
Urbasm: Yes, that would be great. So how did you get cast on Ex on the Beach?
Ashleigh Defty: I got the role on EOTB as I've always kind of been known by the producers at MTV because my ex was Scott, and I was with him before he was even on Geordie Shore, so I got dragged into that world as we chose to still make things work. So they knew me – or of me, as I also got casted for Geordie Shore.
Urbasm: Would you say it has been a fun or a difficult experience?
Ashleigh Defty: I never thought or wanted to be on TV as I have seen how it can change people and it is a crazy life to live. But I'm quite grounded, therefore, it didn't change me. I still see myself as a normal person. If I was to do another TV series and go onto bigger things, then I'd consider myself as a celebrity.
Urbasm: What strategies would you have used to make your experience better on the show?
Ashleigh Defty: The experience wasn't difficult at all because I was just myself, I wasn't putting on an act and Scott didn't phase me. We had been broke up a long time so I wasn't bothered about what he had done.
Urbasm: Do you have any hidden talents that most people might not know?
Ashleigh Defty: What people see of me on EOTB – how I was portrayed… yes, I am like that. I am sweet and a nice girl, but I am an actual lunatic as well.
Urbasm: (laughs)
Ashleigh Defty: In a good way!
Urbasm: Most men like a little crazy with their sweetness. What is something else about you that would surprise men?
Ashleigh Defty: Something that would surprise men is I burp a lot.
Urbasm: What is the craziest thing that you've ever done in the nude?
Ashleigh Defty: One time I took all my clothes off in a nightclub and got a photo. I kept my nickers on and just covered my boobs. I think that's crazy. It was years ago I wouldn't dream of doing that now.
Urbasm: What are a few of your naughtiest habits? You know, things that you know you shouldn't do, but you do them anyway because you love them too much.
Ashleigh Defty: Naughty habbits? I cant say that.
Urbasm: A little mystery is always good. So what do you think are a few of the biggest first date mistakes that most guys never seem to get right?
Ashleigh Defty: I hate guys being shy when they eat. Just shove it in your mouth for god sake. Eat like you do normally, like when you're with your mates. I once went on a first date and he decided he wanted to have a debate about something. It was so awkward I obviously didn't see him again. Do not try and sleep with me on a first date, [we will] go separate ways if you drop the seedy bomb, "You wanna come back to mine and watch a movie?" Errrrrr no!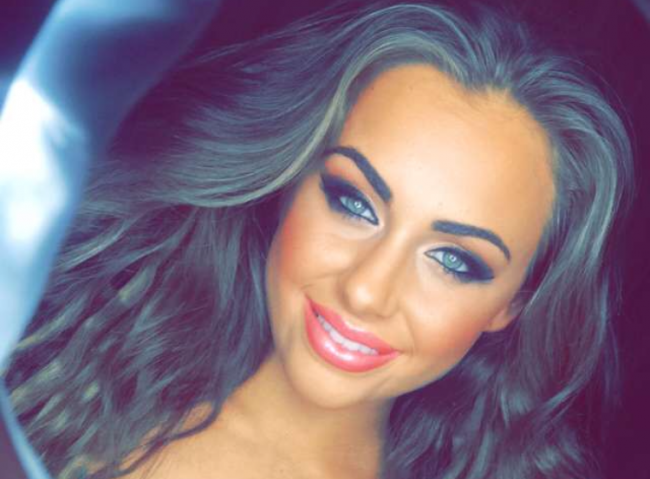 Urbasm: Speaking of that – What are your top 10 sex tips for guys? They can be quick and dirty if you like.
Ashleigh Defty: Sex tips? Is this a PG or over 18's?
Urbasm: Most of us are grown men here.
Ashleigh Defty: A woman never tells, but a major key is confidence. Be spontaneous, and don't be scared to experiment. That's all I'm saying.
Urbasm: (laughs) Those are good.
Ashleigh Defty: Oh, and don't be selfish!
Urbasm: Okay, who are the five girls that every guy should date at least once? These can be individual women or just general women types.
Ashleigh Defty: Erm, I don't know. Everyone deserves a chance. Don't judge a girl on their past. Be cautious, of course, but their past is in their past; Nothing you or them can do about it. And just go with the flow. If you really like them, that's 'them' who you like. Guys get with these boring girls and say they're 'wifey,' cause they want them to stay at home and then they end up cheating on them with the wild girls.
Urbasm: Yeah, we prefer the wild girls right from the start. If you were to host a dinner party, who are some of the people who would be there (alive or dead) and why would their presence be so important to you?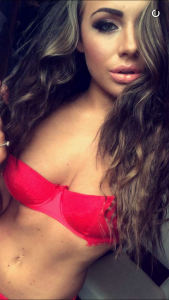 Ashleigh Defty: First people that come to mind is all my best friends. My mam, and I'm not really arsed about anyone else.
Urbasm: No?
Ashleigh Defty: Mebbies Kevin Hart cause he's got mad jokes.
Urbasm: Kevin Hart for sure. What are the three things that every guy should know to be better men, according to you?
Ashleigh Defty: Trust, Loyalty, and Respect. Looks ain't everything; it's all about personality.
Urbasm: Thank you, Ashleigh. And we've all got 'great personalities' (hint-hint).
Follow Ashleigh on Instagram @ashdefty and spend some quality time on her personal blog https://ashdefty.com.
Read More
Abigail Ratchford Reveals All On What Guys Really Need To Know
5 Minutes With Take Me Out Girl, Olivia Measures
Jasmine Waltz on the Problem with Guys and How to be a Better Man
5 Minutes With Take Me Out Girl, Monica Alcorano
Eric has written for over a decade. Then one day he created Urbasm.com, a site for every guy.