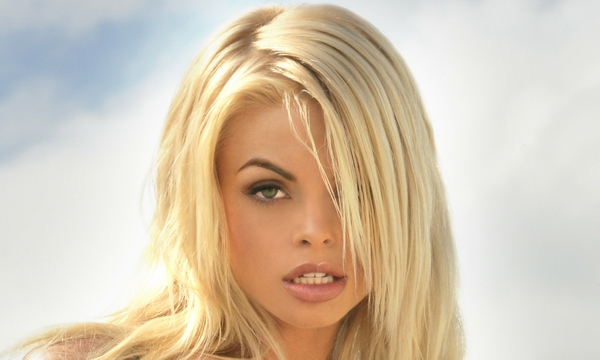 When it comes to sex, few know the topic well as Jesse Jane. She knows more about how to make a man happy than most fancy degree experts – and that, in our opinion, makes her opinion something special. A gentleman is only half of his own destiny if you consider that a portion of his character and happiness rests within a compatible woman. But let's talk about that word, compatible. That is a difficult concept to achieve, especially over the long-term and particularly when it comes to sex.
Many men want threesomes; most women want foreplay. Many men want porn quality sex; many women want romance novel quality conversation. It is no wonder why sex is one of the biggest reasons behind a good portion of breakups. And so we figured most of us men could benefit from Jesse's advice on the topics of dating, picking up women, pickup lines, getting women naked, watching porn, and what it might take to fu** her so good she wouldn't be able to walk straight.
Gentlemen, this was the opportunity of a lifetime, and we made good use of it.
These are fantasies and believe it or not some girls like it, and on the other hand – some don't."
Urbasm: Hi Jesse, what all do you have coming up this year? Do you have any big-ticket goals you'll be marking off your bucket list?
Jesse Jane: I actually am signing my book deal this week to write my story, and I'm almost done with creating an app.
Urbasm: An app… that should be interesting. Some say porn ruins relationships and has changed the standards of how men might see women, and their expectations in bed. The easily accessible sexual images and videos suggest perfectly hoisted breasts, lesbianism and semen facials are to be expected of today's woman. While routine sex is boring, do you think that maybe some guys watch too much porn? Could it be influencing their judgment and expectations – that many women would rather not try to or simply can't compete with?
Jesse Jane: I think guys would like their girls that they've been dating for a long time to try it because sex with couples become very routine and could get boring, but these are fantasies and believe it or not some girls like it, and on the other hand – some don't. It really depends on the person not everyone is the same, and yes some guys do watch too much porn but that's their thing. Who's anyone to judge on how someone else likes to have sex?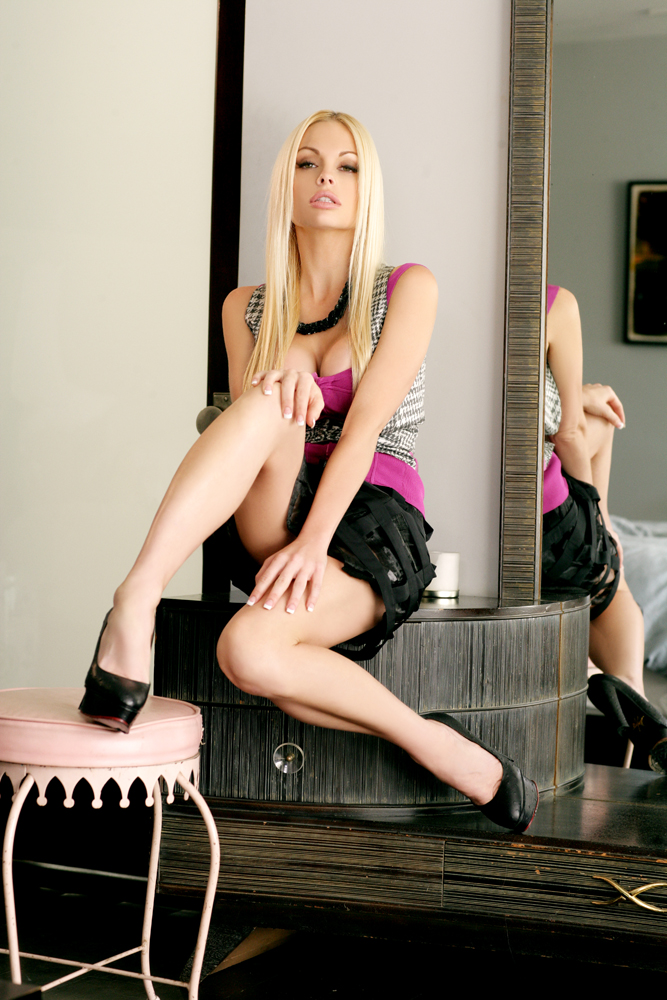 Urbasm: Excellent point. What would you say has been the key to your mega success in the industry?
Jesse Jane: I came in with a business mind to go straight to the top and got very lucky and did it the right way with the right people.
Urbasm: And how would you like the legacy of Jesse Jane to read for generations to come?
Jesse Jane: I would love my legacy to be like, 'That girl was crazy !!! She would eat you alive !!!'
Urbasm: (laughs) That's brilliant. Are there any past roles you've done that you'd like the chance to revisit, or any roles that you have not done yet that you'd like to?
Jesse Jane: I would love to do another Alpha Female. That was a lot of fun.  I would also like to try a Harley Quinn parody. I think I could pull that off.
Urbasm: We saw that you pulled off Harley Quinn quite well recently. Here's a photo for the readers.
Someone needs to fu** me so good and hard – I walk funny or as I'd like to say, 'Get me fu** drunk'."
Urbasm: And since we're sort of on the topic, with whom would you most like to do a romantic scene in a Hollywood blockbuster?
Jesse Jane: I would love either to be with Angelina Jolie or a threesome with Channing Tatum and Jenna Dewan.
Urbasm: You've put some thought into that (laughs). What would you like to be doing in a few years from now?
Jesse Jane: I'm going to first write my story and then I'll be writing sex tips books to spice up people's sex at home.
Urbasm: What do you notice first about a guy?
Jesse Jane: I love a guys eyes!
Urbasm: What is the best, worst, or funniest pickup line you've ever heard in film and/or life – and what does it take for a man's sexual performance to really stand out for you?
Jesse Jane: I've heard way too many bad pickup lines, and someone needs to fuck me so good and hard – I walk funny or as I'd like to say, 'Get me fuck drunk'.
Urbasm: And with that challenge laid out on the table (ahem) – who are a few of your current favorite girl crushes?
Jesse Jane: I'd love to get my hands on Abella Danger and Megan Rain.
Urbasm: Us too! So what do you look for when you are out to pick up a girl? Do you have a technique that seems to offer up some good results?
Jesse Jane: When I'm looking to pickup a girl it's not really a 'type' I have, and it's about my vibe and chemistry with them.
Urbasm: Who are the five girls that every man should date at least once?
Jesse Jane: Riley Steele,  Nikki Benz, Alexis Texas, Jenn Marie, and Marie Styles.
Urbasm: That would not be an easy list to fulfill, but is worthy for sure. What is something about you that would surprise most guys to know?
Jesse Jane: I'm the biggest tomboy and I'm also a nerd.
Urbasm: What are the three things that every man needs to know to properly satisfy a woman in bed?
Jesse Jane:  That it's all about foreplay! Tease and turn on the girl first, then lay her down in bed and fuck her hard and good.
Urbasm: Never has such simple advice sounded so inspiring and appetizing all at the same time. Thank you so much, Jesse.
And let's just make one thing perfectly clear: If a gentleman has the desire to have sex like a video porn star, then he should date one [end of conversation]. But if he wants to experience more heightened sex with the woman he loves… well, then he should find inspiration behind a porn star who has experienced life as both a video sex goddess and a real life one – someone like, Jesse Jane. And there are plenty of opportunities to pick up more tips from her, plus get more pics and updates, just by following her on Twitter and Instagram. You're welcome.
And you can't interview a video porn star without offering a sample of her in video. And these are a few of our PG-13 favorites.
Check out our interview with Krystle Lina from above video.
Check out our interview with trainer Michael Giovanni from above video.
Also see:
Abigail Ratchford – As Naked As She Gets
Single and sexy. Hello ladies..