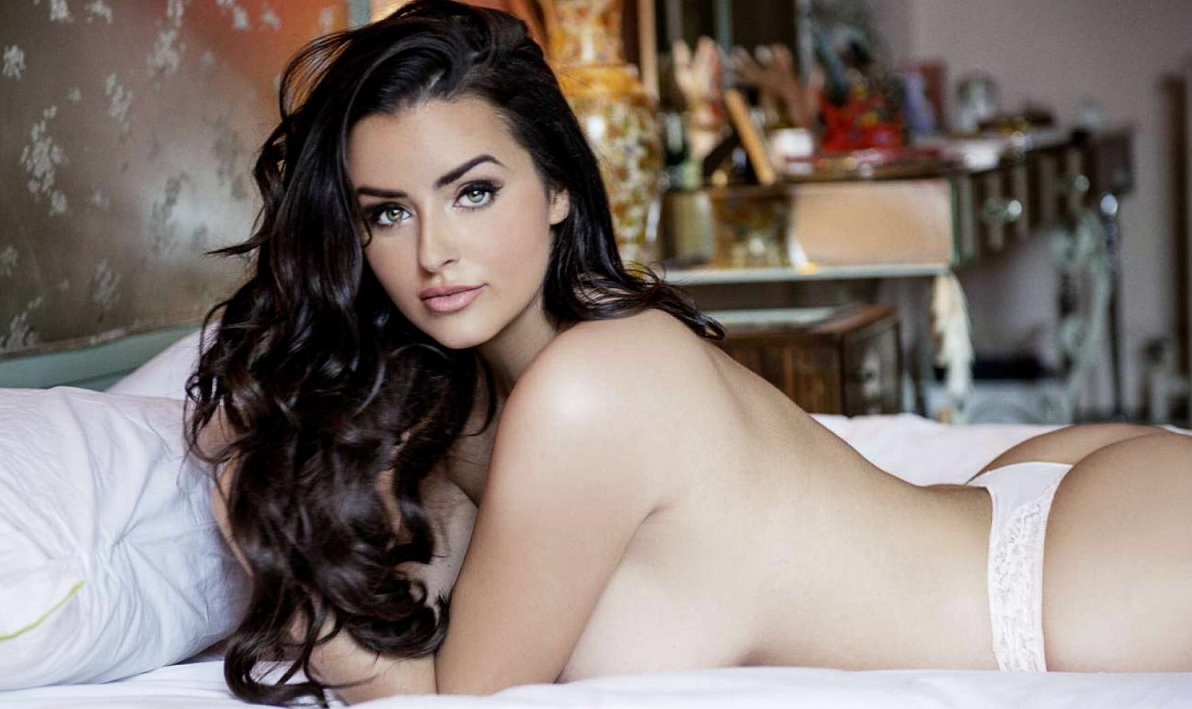 We have been interested in Abigail Ratchford for a long time now. And while you may be thinking that we're mostly interested in the obvious naked, nude, and topless photos of her – you'd be wrong.
Abigail hails from Scranton PA, which is famous for its rich heritage, iron, coal production, streetcars, and railroads. She exploded onto the scene as an Instagram hotty and has since found her way into calendars, commercials, and some of the top men's magazines around the world. But despite all this attention, she is still one of the coolest women you'd ever have the chance to chat up.
She is quite engaging and keen to offer up dating advice, fashion tips, and even a few romance suggestions once you get to know her. And we have gotten to know Abigail well, and feel quite comfortable with sharing a few of our favorite intimate 'moments' with her. All we ask of you is to imagine all the brilliant things that she would be telling you while you are casually enjoying the view.
Also see Abigail Ratchford Car Wash post and Abigail Ratchford Reveals All for more.
Single and sexy. Hello ladies..