According to Zach Falconer-Barfield, of the Perfect Gentleman Tour, every man needs one pair of casual pants.
We talk about 14 items that every man should have in his closet including one navy suit; two white formal shirts; two blue formal shirts, one dark sports jacket/blazer; one pair of black formal shoes; one pair of brown formal shoes; one pair of casual pants (not jeans); two white t-shirts; one light and one dark sweater and at least one good leather belt. With these essential items, you can develop any number of outfits from formal to casual."
This is a brilliant list, but the one thing that has always stood out for me… is that an awful lot is riding on just one pair of casual pants. It's a lot to ask of one pair of any pants, but you know what? It can be done.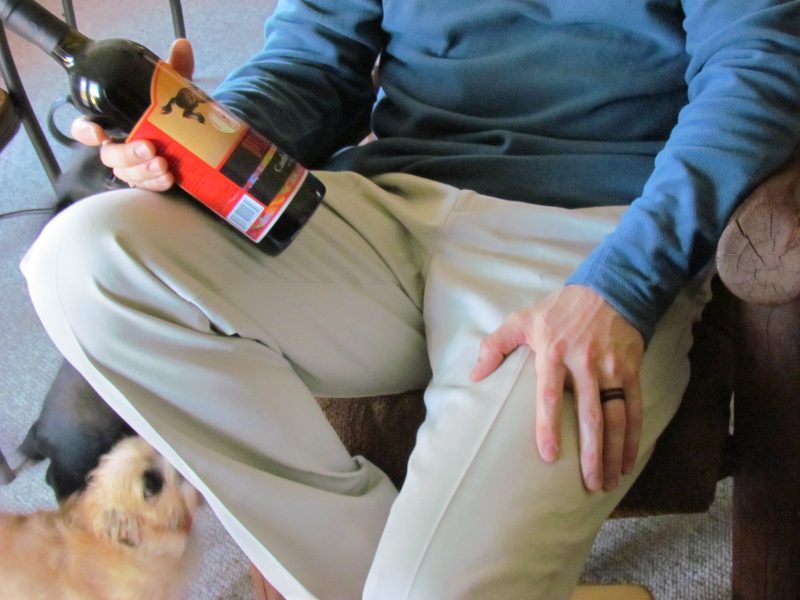 But before we get to the heroine of our story, let's talk a little bit about its villains.
I'm talking about those starchy, stiff pairs of chinos that your mom used to dress you up in for special occasions. You could probably barely bend at the knee, and you know what – some brands still make them that way (gasp). And then they have the even more rugged versions, designed to wear hard and function well in a work environment. Since the 'wear' part usually entails a tougher fabric, the preferred manufacturing method is to cut them loose in the thighs and waist, compromising 'fit' for usability. It's a reasonable enough idea, but not exactly worthy of your 'one pair' of casual pants.
Another villain often disguised as a modern fashion statement, are the chinos cut to sit low on your hips. These do look great with a white t-shirt, but if you plan on pairing them with the above-mentioned blazer, you'll be wanting a more traditional fit, at the waist, where you'd wear your suit trousers.
And now that we know the enemy, here's is one rendition of a hero.
Savane – The One Chino a Gentleman Can Live With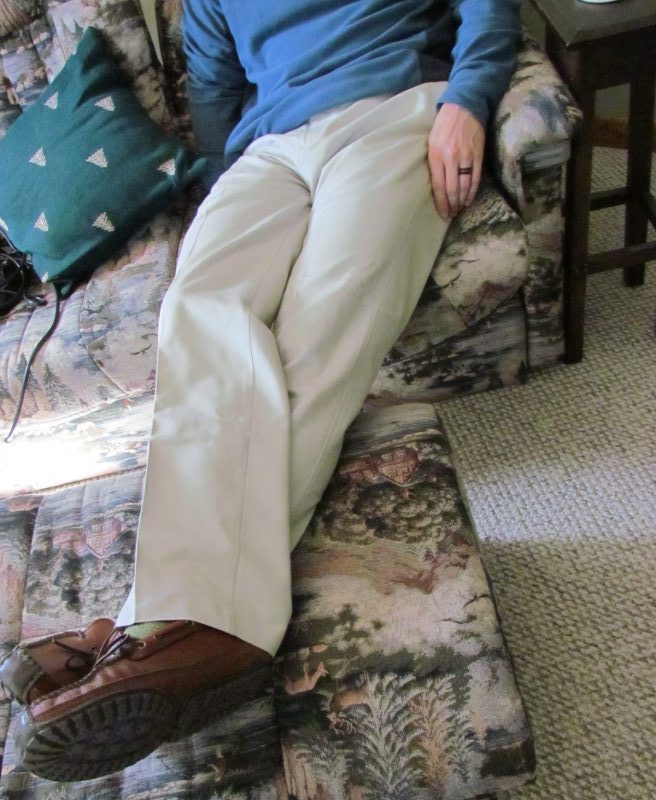 Savane is a new company for us, so when we were given the opportunity to try out a couple pairs for this review, we didn't necessarily expect to find anything groundbreaking about their design, but we ended up being pleasantly surprised. To begin with, the entire line we tried (Soft Wash Flex Twill, ActiveFlex, and Performance Chino), all have a very soft flexible feel to their fabric.
Soft Wash Flex Twill
The Soft Wash Flex Twill had the least amount of flex, but it also had a more traditional soft feel, which we liked. But were they flexible enough? Let's give them the squat test…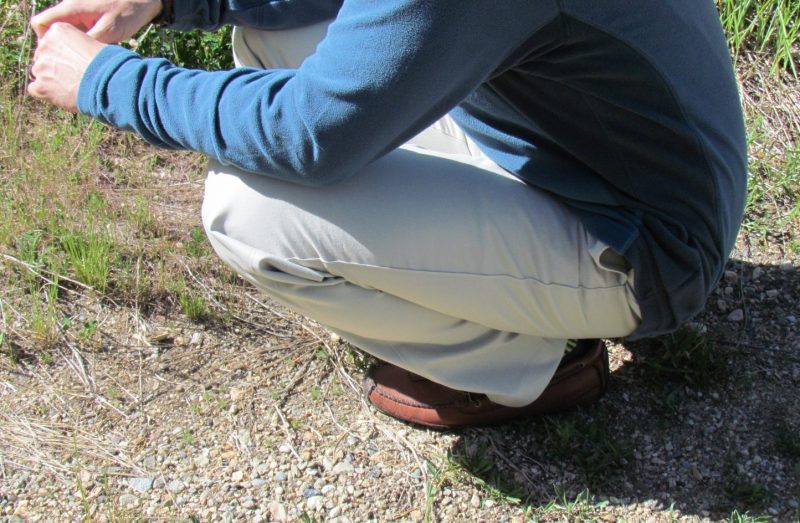 Yup, they pass with flying colors. But we'll let you in on a little secret hidden within each pair of these pants… while the fabric is very forgiving, the waistband is even more so. We were big fans of Savane's 'Tailored 2 U' Comfort Waist, which offered a traditional solid band with a hidden flex point that offers as much as 3 extra inches to the waist if you should ever need it (and you will if you're human).
This way you won't need a tailor just because you got a little wild and wooly over one weekend (hello bacon cheeseburgers and margaritas).
Performance Chino
Savane's Performance Chino is what we'd call an athletic upgrade over the Flex Twill, offering a super flexible fabric that not only looks sleek but doesn't leave stretch marks and feels just as soft as full cotton. These were definitely impressive feeling, and while they did not have the same hidden flexibility on the waistband of the Flex Twill, they offered plenty of flexibility while still maintaining the look of a solid band. We really like that.
ActiveFlex
The ultimate in flexibility was won out by Savane's ActiveFlex shorts, but considering the name, that was no surprise. The surprise was in the quality of the design. Every one of these pants/shorts were fully sewn on the inside (no loose threads). They offer plenty of excess fabric beside the button, which gives the front a clean look that is often overlooked by some brands. The pocket liners are also made with a heavy fabric that doesn't bunch up. In other words, every time you slip them on, everything falls into place as it should. These are all little things – but they matter.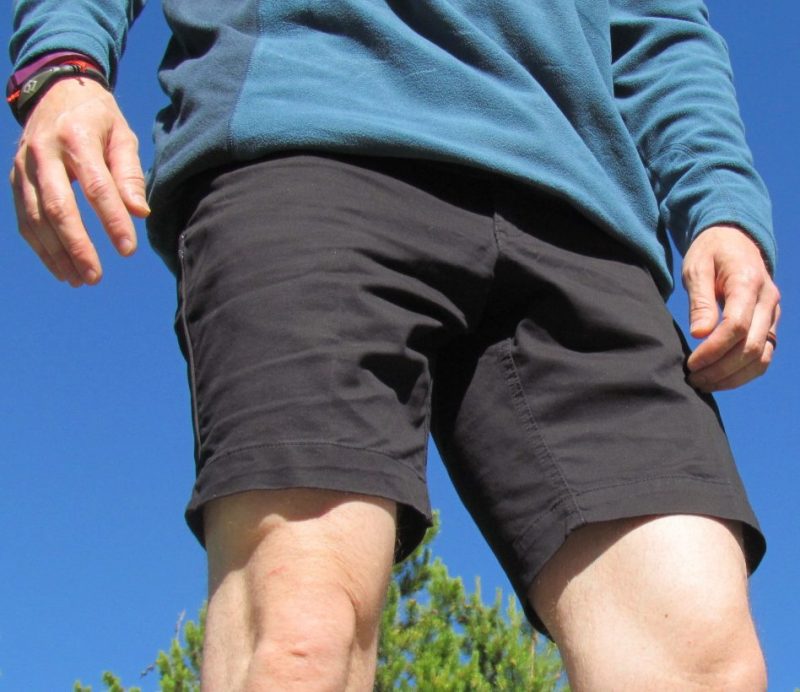 These ActiveFlex shorts also came with an extra pocket (their pants have a Hidden Zip-Tech version). This will be a game-changer for your EDC (every day carry), as a man can never have enough pockets for all his stuff.
Free is Great, But Worthy is Better
Yeah, we may have received these Savane pants/shorts for free, but we will not hesitate to buy more out of our own pocket. And while that may be breaking the minimum of needing only 'one casual pant', rules are made to be broken when it comes to men's fashion. And speaking of breaking rules of the norm, I'm a man who practically lives and sleeps in my Norman Russell Hammer Straight Selvedge Denim jeans. However, they have been getting a break lately in between wearing these Savane chinos #NewFavPant… and that says a lot.
Get more info here, and watch out for this brand at Belk, Amazon, Bonton, JCPenney and Kohls retailers.
Eric has written for over a decade. Then one day he created Urbasm.com, a site for every guy.