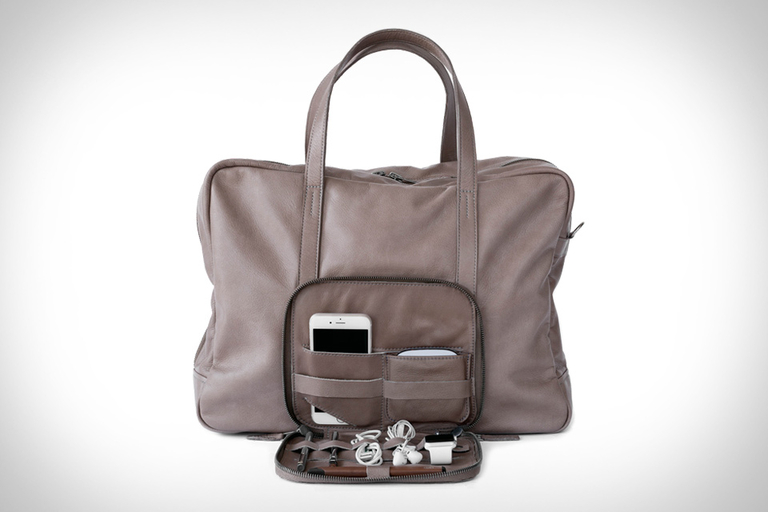 Why should man have all the fun during a weekend excursion? The Voyager would agree with this statement, offering classy, comfortable protection for up to five days of your favorite gear, clothes, shoes and grooming supplies, including a tech dopp kit that is built into the bag.
Its tech dopp will organize and safeguard your tablet, phone, battery pack, cords, plugs, survival tools, watch, pens and passport. It is crafted out of fine leather that has been stitched together with pride and the promise to keep you as organized as any 17-inch bag could possibly do.
Gentleman class included, 'Pay-as-you-go' WiFi through Karma Go is optional… tickets to Vegas and Miami come highly recommended.
Get it here.
About
Loves bourbon, travel, and spending time with family (in that order).