On your screen, Laura Carter may seem like the typical sexy reality star from the television show, Young, Free & Single Live. She's a model, dancer, calendar girl and has even partied with Prince Harry a time or two. However, we made it a goal to discover the more complex side of this beauty who originally hails from Leeds, England.
What are Laura's golden rules for dating? What does she really think about a 'one night stand' and what are her best sex tips for us guys? We ask her all these questions and more – starting in 3… 2… 1
Urbasm: Hi Laura, what do you have coming up in the New Year?
Laura Carter: Hello! 2015 has been a fabulous year for me, so I can't wait to see what 2016 has in store. I've had a couple of offers from TV shows but that's all top secret at the moment. I plan to do more travelling with work. I traveled to some fabulous places this year filming commercials and modelling, so I want to continue with that next year. Maybe learn to be a DJ too. I can see myself behind those decks.
Urbasm: So can we.
Laura Carter: Girl DJ's are so sexy!
Urbasm: We have no argument there. So how has your life changed since your premier on the show, Young, Free & Single Live?
Laura Carter: My life hasn't changed dramatically since the show as I've been an actress and model for 10 years, so I'm used to the showbiz world. I suppose now it's just made people more aware of who I am. I've gained a lot of lovely fans from YFS.
Urbasm: What is your best dating tip you can share after being on the show?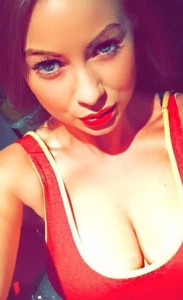 Laura Carter: Don't pre-judge someone on what you see from pics or social media before the date. Remember, most of that is a facade. Get to know the real person before you judge!
Urbasm: What was the most awkward moment you experienced off-camera on the show?
Laura Carter: Most awkward moment off camera would be having to see my Dad after being quite naughty on the show!
Urbasm: (laughs)
Laura Carter: Sorry Dad!
Urbasm: What has become your official list of DOS and DON'TS for going out on a first date?
Laura Carter: DO be yourself, DON'T feel like you have to put on a show. DO just enjoy the moment, DON'T sit there thinking, 'oh do I like them, can I see myself marrying them, kids?' (laughs). Just enjoy the moment. DO whatever you feel comfortable with at the end of of the date, DON'T feel the social pressure of having to wait to kiss, etc. Go with what you feel, right? No point in game playing.
Urbasm: Yeah, just go for it. And speaking of that… what advice would you give us guys on the topic of 'one night stands'? Is there anything we should watch out for?
Laura Carter: Like I said in the last question, I think there's so much stigma attached to 'one night stands'. Guys usually get a pat on the back and girls get stick for it. I'd say to guys, as long as you know that if a girl chooses to sleep with you first time you meet them – don't judge her decision. It doesn't make her a slut or easy, but seriously what's the point in waiting if you like someone?
Urbasm: What are the signs when it is (or isn't) a good idea?
Laura Carter: Girls are often more flirty than guys so to all the men out there, I think you'll know the 'signs'!
Urbasm: (laughs) Good point. Okay, so as a woman who has proclaimed to be 'amazing in bed,' can you give us guys a couple of sex tips on how to keep up with a woman like yourself?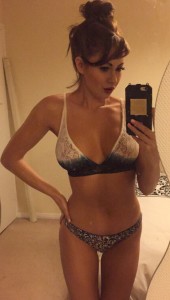 Laura Carter: Oops. I'll never live that one down will I? I think that it's only 'amazing' if both of you are just really really into each other. Best advice I'd give is… just don't be shy!
Urbasm: We understand that what happens in Dubai should stay in Dubai – but what were the events that lead you to partying with Prince Harry a little over a year ago?
Laura Carter: I had partied with Prince Harry in London a couple of years ago and then when I was in Dubai at the Royal Salut World Polo in Ghantuut, me and my friend bumped into his friends there. We then all met up again on a yacht at the F1 in Abu Dhabi and partied together. Such a lovely bunch of chaps! (laughs)
Urbasm: No one could ever say you don't keep good company. Okay, so if you could date any famous character from history, who would it be and why?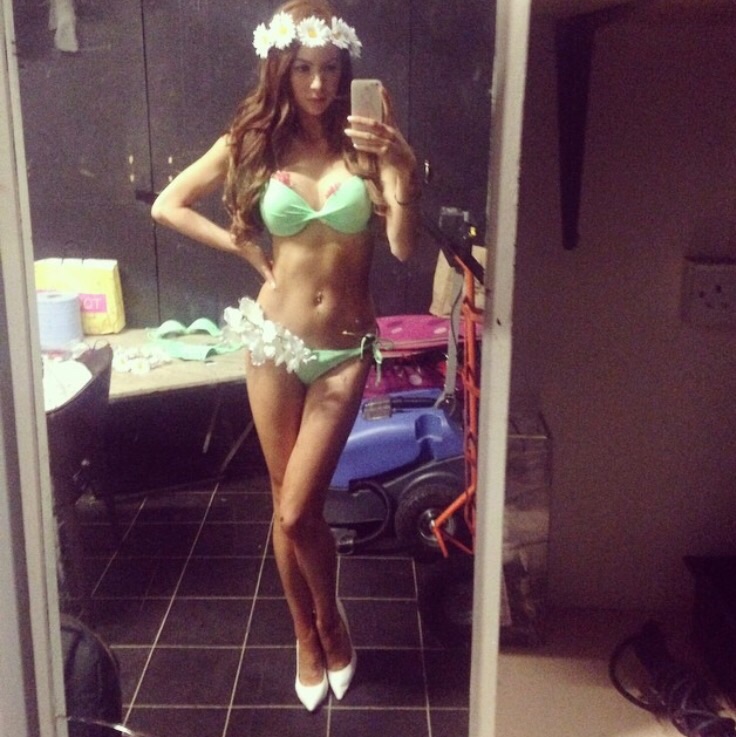 Laura Carter: If I could date any famous character it would be Batman.
Urbasm: And what would be his strongest asset?
Laura Carter: There's something so attractive about the fact he's a vigilante. Good looking, a complete gentleman, unreal in bed (in my imagination)… but would do anything to protect you and the world? Absolute winner!
Urbasm: That's a tough act to follow. What would be your ultimate role as an actress – a film/television character that you were just born to play?
Laura Carter: As an actress my ultimate role would be some kind of a superhero. Wonder Woman maybe. Move over Linda Carter…. watch out for Laura Carter!
Urbasm: (laughs)
Laura Carter: It's so sexy. I have a thing for fighting too, I love watching UFC and martial arts. I'd love to learn. To be invincible.
Urbasm: That is sexy. Who would you most like to do a movie love scene with?
Laura Carter: My love interest would be Tom Hardy. In fact, Tom Hardy would not be safe if I ever got my hands on him. Good lord.
Urbasm: What about a few of your current favorite girl crushes?
Laura Carter: Girl crushes… Megan Fox and Kylie Jenner.
Urbasm: Nice. And what are the three things that every man should know, according to you, Laura Carter?
Laura Carter: In my opinion I'd say don't take life too seriously. Find a good woman and cherish her. Share your experiences together; there's no point in doing anything if you have no one to share it with.
Urbasm: So true.
Laura Carter: And three, being a gentleman will get you anywhere in life!
Urbasm: Thank you, Laura… we'd hold a door open for you any day!
And if you'd like to get even better acquainted with Laura in 2016, we highly recommend you pickup her official calendar here. And below are just a couple samples from that to get you warmed up. You're welcome.
Read More:
5 Minutes With Take Me Out Girl, Olivia Measures
Abigail Ratchford Tells Us the Inspiration Behind Her 2016 ICONIC Calendar
Jess Impiazzi On Being Romantic, Dressing Sexy and Buying Lingerie For Women
Eric has written for over a decade. Then one day he created Urbasm.com, a site for every guy.