With a popular debut single "Runaway" featuring 3LAU and debut album due out in early 2016, singer/songwriter Heather Bright is well on her way to stardom. We had a chance to catch up with Heather recently and talk about taking risks, healing people through music and geeking out.
Not only is Heather one of the nicest people you'll ever meet, she also dares you to follow your passion.  Read on for a little life inspo and a lot of laughs…
Urbasm: Hi Heather, what have you been up to lately?
Heather Bright: This week I've been working on a sample pack, which is pretty unique. I've never done one before.
Urbasm: Sounds interesting, what's a sample pack?
Heather Bright: It's a bunch of vocals I bounce down and chop up. It's about 80 different samples and loops of Bright Lights vocals.  I thought it would be easy, but it took me four days!
Urbasm: Wow!
Heather Bright: Yeah, those were long days but now when I look at the final product and go through the individual samples I'm really proud of it.
Urbasm: That's great, so how does it feel to be releasing your debut single?
Heather Bright: You know, it was just really a dream come true for somebody to even give me a chance. At the end of the day, all an artist really needs is a chance to show what they can do.
Urbasm: Good for you, can you tell us about your upcoming tour?
Heather Bright: We're still working out the details but it'll probably start in Asia. I really love performing, whenever I go too long without doing a show I get depressed and really down because it s what I love to do the most.
Urbasm: You probably miss all that energy coming from the crowd.
Heather Bright: That's where I connect with the fans. It's completely different to play a show and actually meet my fans. It's my favorite part of the night – meeting the fans and hearing their stories. One of my fans even told me that one of my songs saved his marriage!
Heather Bright: It's crazy because the reason I started doing this was to help people. I was going to be a doctor. I was a pre-med major and music minor in college and I wanted to save lives.  When I stared making music and saw how much of an emotional impact it was making on people, I thought, "Wow, this could help people too." So now to be doing shows and connecting with fans one and one and giving hugs…it's just amazing to see how much music can really help people it's fascinating.
Urbasm: So if you weren't making music would you be a doctor right now?
Heather Bright: Yeah I would. I really love medicine and I love science. I'm kind of a geek at heart! I also love comic books and I love video games too – I'm like a nerd inside. I was even taking genetic classes.  That was always so fascinating to me so I thought I would either be an ER doctor or a genetic counselor.
Urbasm: When did you first know you wanted to make music?
Heather Bright: I've always been making music. I have this recording of me singing at two years old and I was singing 5 or 6 different songs at the top of my lungs.  My father was a pastor and he would put me up on stage in church before I even knew what to do with the microphone. So you know I've been performing since I was very young – I wrote my first song when I was 8!
I was writing little hooks and ideas and coming up with melodies and chords and I played the piano for most of my life so it's always been a part of who I am. It was never a question of, "will I make music?" because I've always made it; it was a question of, "will I make music as a profession?" But the real question was,  "do I think that what I'm making is special enough that I can make a living off of it?" And in the beginning the answer was no. I wrote full time for four years before I ever made a dime.  But the key to me continuing on was I really in my heart I felt there was really something special.
Urbasm: So you were a songwriter before you decided to become an artist – how did you make the switch?
Heather Bright: I woke up one day and I just felt miserable. I was going into write a Rhianna record and I was like how is this possible? The average person would think, "oh my god she's going in to write records for Rhianna!" I was about to go to LAX and get on a first class flight and check into my 5 star hotel and I just wasn't happy. I felt like I wasn't doing what I was born to do. For about a year I kind of straddled the fence and I was still song writing but I was also doing my artist career and that wasn't good for either because I wasn't focused. You know if you really want to be successful on a grand scale you have to be focused on one thing – you can't say, "oh I'm gonna do a little bit of this and a little bit of that."  It has to be, "this is who I am, this is what I'm doing."
Urbasm: You've worked with a lot of big name artists, who's been the most memorable?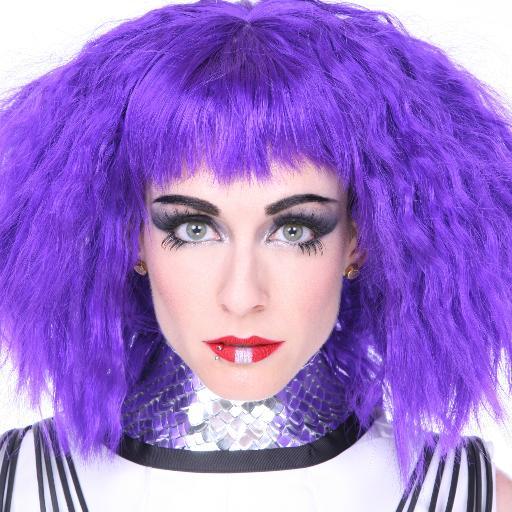 Heather Bright: Beyonce. The songs that we made didn't end up making the album but I always think so highly of her. I already thought of her highly as an artist, (the whole world loves Beyonce), but to think so highly of her as a person, as a human being — that was just really cool see the humanity in something that had become so big and so great. That was the most memorable moment in my song writing career for sure! I was so impressed because artists can just move along and people will say, "you're going to do this song and you're gong to do this show" and they sort of move along but she runs everything. She makes those albums, no one is telling her what to do. She really directs everything. It was just so cool — I will never forget it. It was so impactful not only as an artist and a writer but also as a woman and as a person. I got to see that it really was possible to have an extremely successful music career and have a family and spend time with them.
Urbasm: That's so cool Heather — we're so jealous!
Heather Bright: I know… I'm jealous of myself!
Urbasm: (laughs) Okay, switching gears: so what's the worst date you've ever had?
Heather Bright: I don't go on many dates; I'm a relationship person. But one of the weirdest was with this older guy. We went to this Italian restaurant and he asked me if I'd like to have a drink at his house afterwards. So we go to his house and I come out of the bathroom and he's in the hot tub! I don't know why this guy thought it was okay to get in the hot tub he was like, "you can borrow my sisters bikini" and I was like, "I'm good." I was like wait a minute; I think this is my queue to leave.
Urbasm: What are three things every guy should know about women, according to Heather?
Heather Bright: One, we change our minds all the time. Two, don't mess with the makeup station – leave the makeup station where it's at and don't go moving things around.
Urbasm: (laughs)
Heather Bright: Three, if your girl happens to wear purple wigs like me, don't go dancing around the house in them!
Urbasm: Well there you have it guys, don't go putting on purple wigs! We're big fans of Heather, and if you are too – please connect with her on Twitter, Facebook and Instagram.
Read More:
J Sutta On Her Favorite Girl Crushes, Film and New Single, Damn!
Sophie Simmons On Sex, Style and Influence
Angie Vu Ha On Her Music, Passion and Being a Bad Girl
AJ White is a freelancer writer interested in content that fuels the mind, body and soul. Educated at CU Boulder and this crazy thing called the real world, AJ can currently be found in Sydney, AUS trying to avoid spiders, sharks, and crocodiles. Contact AJ at madmandy.com