The man bun, pompadour, mullet, short and messy… what do you think will be some of the hottest hair trends for 2016? We had no idea, so we enlisted the help of Mr. Jason Schneidman, the Dove Men+Care expert and also the head groomer on the set of the Late Late Show with James Corden. In other words – gentleman, this is pretty much all you need to know to get through this upcoming Fall/Winter season:
Urbasm: Hi Jason, what all do you have going on this year?
Jason Schneidman: I'm currently the head groomer on the set of The Late Late Show with James Corden – I do James' hair and grooming four nights a week. It's great because I get to consistently work with James and really develop his look. I also had the opportunity to style Bruno Mars and Mark Ronson for the VMA's, which was pretty awesome.
Urbasm: Yeah, that is definitely awesome. Who are some of the male celebs we should be keeping tabs on for some cues of upcoming trends?
JS: I'd say I always keep an eye on David Beckham, he's continually in the forefront of style trends. Harry Styles and Charlie Hunman are also really on trend when it comes to their hair – I'm really digging the longer hairstyles right now.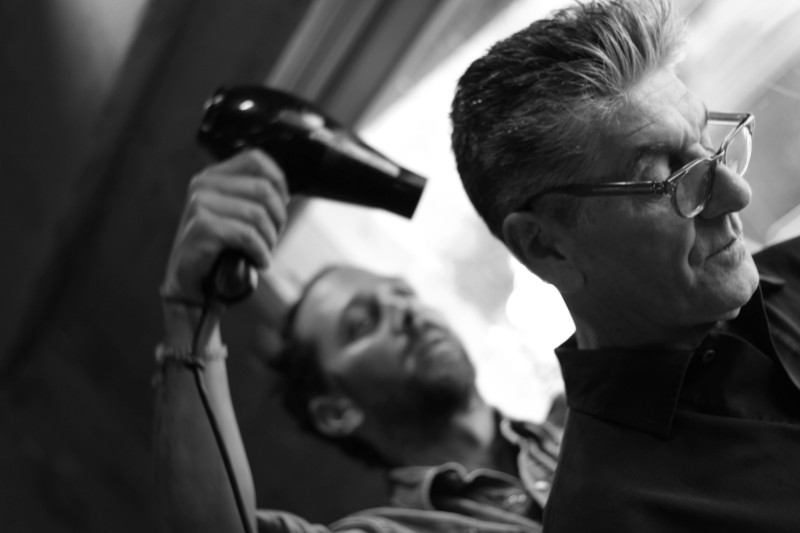 Urbasm: What are a few of the biggest hair trends you see sticking around for the Fall/Winter?
JS: The biggest hair trend for the Fall/Winter is a longer hair style. I'm loving, what I call, the "rock and roll fashion mullet," fashion and hair are so cyclical that it's all coming back. Martin Johnson from Boys Like Girls really knows how to rock this style. I definitely think this is going to be the next big thing. Ask your hairstylist to square up sides and buzz them short, while keeping the hair longer in the back.
Urbasm: What about beards?
JS: As for beards, they are very popular in the fall and winter seasons. I think men should aim for a groomed beard – nothing too crazy.
Urbasm: Unless you're Incredibeard, who can get away with crazy. What would you say are a few of the biggest hair 'problems' for men right now, and how would you suggest taming them?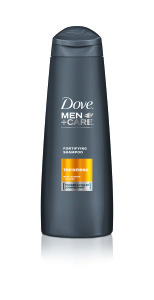 JS: I would say the two biggest hair "problems" for men are thinning hair and lack of training when it comes to styling. There is no way to fix thinning hair entirely, however Dove Men+Care's Fortifying Thickening Shampoo is developed specifically for fine or thinning hair. It's made with caffeine and calcium which can help make strengthen the hair making it look and feel thicker. I recommend men shampoo with this product regularly.
Another issue men face is the lack of training when it comes to their hairstyle. In my opinion, it's up to the hairstylist to educate their clients and show them how to style their hair and which products to use to achieve the best results. 
For men with frizzy hair your best bet is to use a blow dryer and follow it up with a paste, I recommend Dove Men+Care's Fortifying Styling Paste. It's important to apply the paste or wax once the hair is dry – the only time I use a paste on wet hair is if I'm adding it with another product like a pomade or balm to help control the hair.
Urbasm: What is your stance on man braids and the man bun? Can anyone really pull these off?
JS: I am not a fan of the man braid, I really try and stick to more timeless styles, however the man bun is here to stay. For a man with long hair, like myself, the man bun is a really practical style. I wear a man bun regularly, especially when it comes to eating or working out – the hair has to go up. Pretty much anyone with long hair can rock a man bun however, not everyone can rock long hair. If your hair is thinning – long hair probably isn't the best style for you. Long hair/the man bun looks best on men with thicker hair.
Urbasm: What are the five tools/products that no man should live without when it comes to his grooming regimen?
JS: Five grooming products no man should live without are:
Dove Men+Care's Fortifying Styling Paste – I recommend this product all of the time to my clients and I swear by it. It's a great product to sculpt your hair and give it a natural looking texture with a matte finish. I also use it all the time at the Late Late Show on James Corden.
The Men's Groomer Brush – This tool is one of my favorite styling tools. It's the ideal brush for an effortlessly cool look and is a great way to give your hair a smooth finish after a blow dry.
Wahl clippers – Wall clippers with attachments are a necessity for grooming your beard and achieving various styles.
Moisturizer – Men should be using a moisturizer on their face daily to maintain ageless skin.
Fragrance – Fragrance is very personal but super important to the grooming routine. I prefer to use oils and like to mix musk, sandalwood or leather with a sweeter fragrance to create an interesting combination.
Urbasm: And finally, what are the three things that every man should be doing to maintain his looks for years to come?
JS: Three things men should practice to maintain their looks for years to come are:
Stay Current – Men need to continually upgrade their style, and grooming routine, to stay current and age appropriate. Look at James Dean and Steve McQueen, they have the most timeless styles – switch up your hairstyle and wardrobe to maintain your look for years to come.
Moisturize – Men must moisturize daily. I always moisturize in the bathroom right after my shower with the door shut so I can lock in as much moisture as possible.
Use a blow dryer – Using a blow dryer after you towel dry your hair is the best way to control your hairstyle. I'd throw in a little bit of paste after to really amp up the texture in your hair.
Urbasm: Thank you, Jason; we appreciate all the good advice!
More Expert Grooming Advice
Ultimate Grooming Gift Guide For Guys
How to Get the Perfect Shave, Everytime
3 Hottest Hair Trends for Fall/Winter – And How to Get Them
Eric has written for over a decade. Then one day he created Urbasm.com, a site for every guy.