You could always wait around until the Fall/Winter trends have already been publicly announced to jump on the train, or you could become one of the trendsetters, yourself. We asked the winner of last year's All-Star Challenge for American Crew, Alyssa Brasket, to share her predictions of the hottest hairstyle trends for the coming 2015/2016 Fall/Winter season. And these are the three styles you're going to want to acquaint yourself with.
Trend #1- "Lots of high volume texture throughout the hair"
It is true that not all men were gifted with thick hair, but that doesn't mean you can't indulge in this look with the help of a couple American Crew products. To unleash the magic of this look, the first step is to add a dollop of American Crew Medium Hold Spray Gel onto towel dry hair. Next, blow dry your hair to trigger the extra volume and finish with a dab of American Crew Defining Paste. Style how you like and enjoy the extra volume.
Trend #2- "Low fades with lots of length on top with texture"
You've likely noticed this trend gaining popularity through the likes of such leading men as Justin Timberlake, Brad Pitt and David Beckham. It is actually not all that difficult to achieve with a little help from the right product. In this case, Alyssa recommends using the American Crew Forming Cream on dry hair. Rub in thoroughly into your hair and style how you like.
Trend #3- "Natural or high shine on shorter/clean cut length pompadours"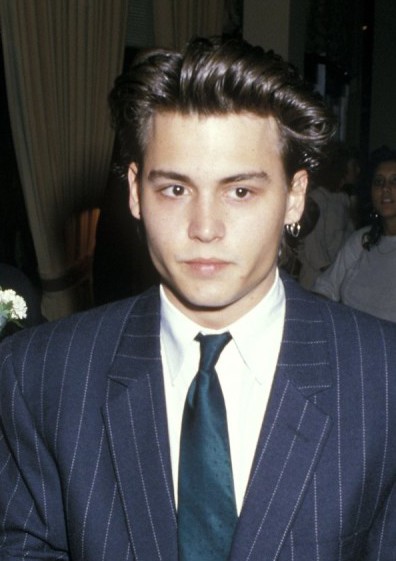 The pompadour is a clean and classic look, which can be modernized with various levels of sheen. In other words, just how much attention do you want to draw to your pompadour? To get this look with a low shine Alyssa recommends using American Crew Fiber. Remember that just a little bit will go a long way. If you'd prefer a lot more sheen to your newly extended height, the American Crew Grooming Cream will considerably brighten your silhouette while also maintaining a healthy look.
Hair is one of the greatest accessories for your head – Use it, or you might as well lose it.
I'm a digital nomad and story teller that writes for Urbasm and a few other websites on men's interests, style, relationships and whatever tickles my fancy. In my spare time I like to play the field in search of my prince, travel, and consider myself an artisan of sarcasm at times.