I'm not about to tell you to slather on the potato chips and television in exchange for an undershirt. But sometimes life gets a little hectic, the daily workouts slip to weekly (then monthly) and before you know it – you've packed on 10 extra pounds. And you know what really sucks about that? Even though it only took you one month to put it on, it may take you three months to take it back off.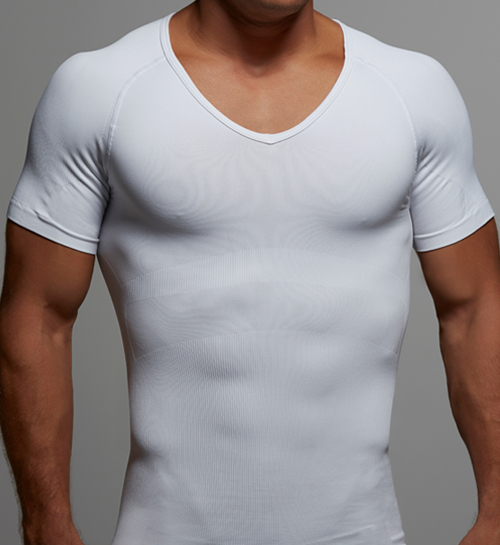 I'm not one for suffering needlessly, so when it comes to living in the moment, I don't mind a little aid when it actually works. If your body could use a little extra toning, a SVELTE By Sully undershirt could very well be your ticket for at least a month's worth of neglect. "One of the reasons we created SVELTE By Sully is so that men can look and feel great, whether they are on a date or at the office," Anthony Sullivan, the founder of Svelte, explains. "Our motto is: Dress for the life you want, we've got you covered!"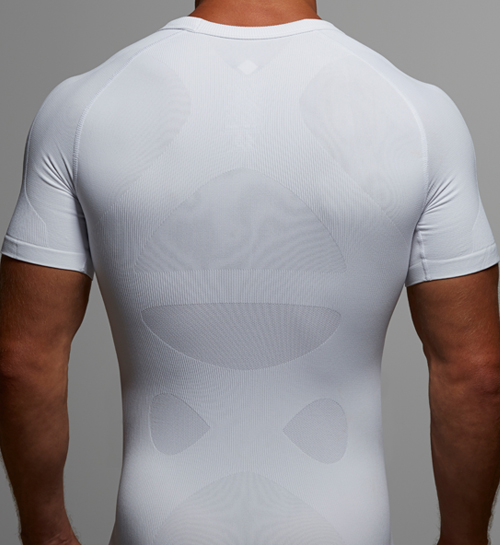 After a couple months of my own trials with SVELTE, I am a new fan of their undershirt. It is not anything like the typical 'body shaper' garment, nor is it quite like an athletic compression t-shirt either – It is a little bit of both. It is not as difficult to put on as a lot of the compression gear, but once it is in place, it really does focus on a man's trouble areas. "Beer bellies, love handles, moobs (aka man-boobs), and plumber's cracks don't exactly scream confidence and professionalism," says Anthony. "SVELTE aims to eliminate the sloppy look by targeting compression in these areas."
And as any high-end compression garment should, SVELTE also improves your posture, keeps you cool with ventilation holes and fits tight but is surprisingly comfortable. And the other great thing about it, is nobody will ever know. Here's the deal: When you first pull your shirt out from its box, you can see where all the magic lies. There are cross sections of thick compression material and sections of thinner ventilated fabric.
To tell you the truth, you might find yourself thinking, 'Oh great, it's a girdle for men." However, once you slip it over your head and stretch it across your body, those sections smooth out and it ends up just looking like a tight fitting undershirt. Okay, so let's forget about the fancy lighting, expert photographers and fit models and look at this shirt from a real world perspective.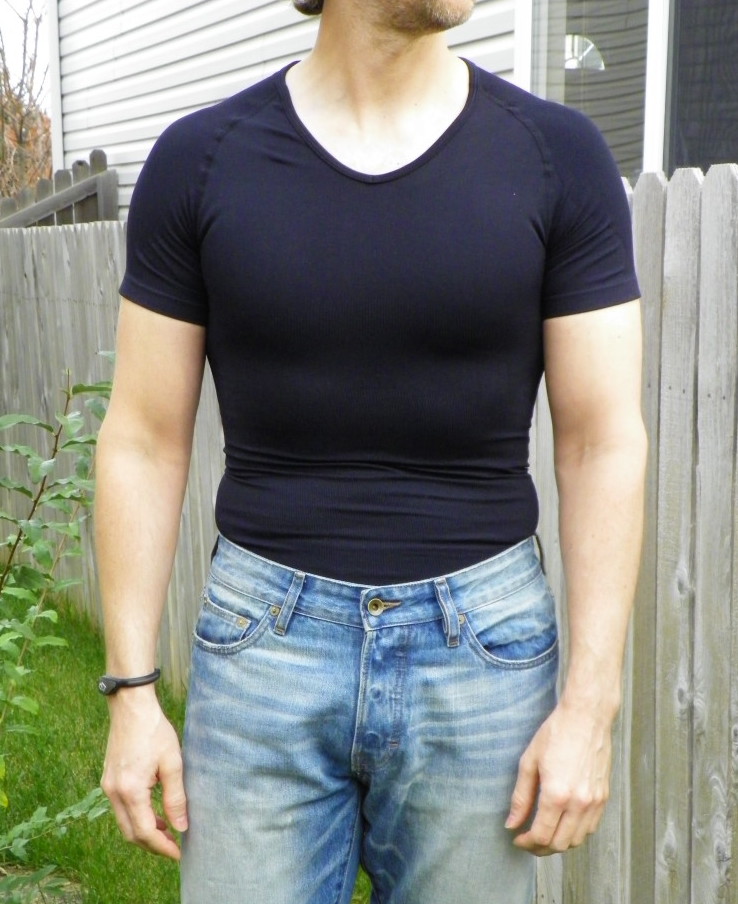 I'm an average guy. I work out several times per week and try to stay healthy, but hey, I also have a life – so some weeks I am a lot more healthy and lean than others. But no matter how 'fit' I happen to be during any given month, this SVELTE t-shirt helps to keep my trouble areas in check. It also gives my posture a lift and offers a comfortable middleman between me and my dress shirts, wool sweaters, and favorite leather jacket. If you're human (and imperfect), yet are also a bit of a perfectionist about your appearance… this undershirt could become a confidence saver (especially around the upcoming holiday).
And this got me thinking… what other man problems could SVELTE by Sully solve? And so I asked Anthony, himself, to which he replied: "Our design team is working towards launching some amazing underwear styles. It has been something a lot of SVELTE fans are asking for. follow us on Facebook, Twitter and Instagram for all the latest!"
Okay, Anthony, I like a good mystery as much as any man. We'll keep our eyes peeled for things to come from the SVELTE laboratories, and in the meantime if you'd like to check out their current lineup you can do so here.
Eric has written for over a decade. Then one day he created Urbasm.com, a site for every guy.