Don Draper, Bruno Mars, Justin Bieber, Jon Snow… If you really want to look like a celebrity, you've got to have the hair. And a huge amount of bonus points goes to the guy who can use his 'own hair,' rather than rely on one of those cheesy wigs they sell at those Halloween costume shops.
If you want celebrity hair, you've got to ask a celebrity stylist… and so we did, Mr. Jason Schneidman, the Dove Men+Care expert and also the head groomer on the set of the Late Late Show with James Corden. So gentleman – this is how it's done:
Don Draper, Mad Men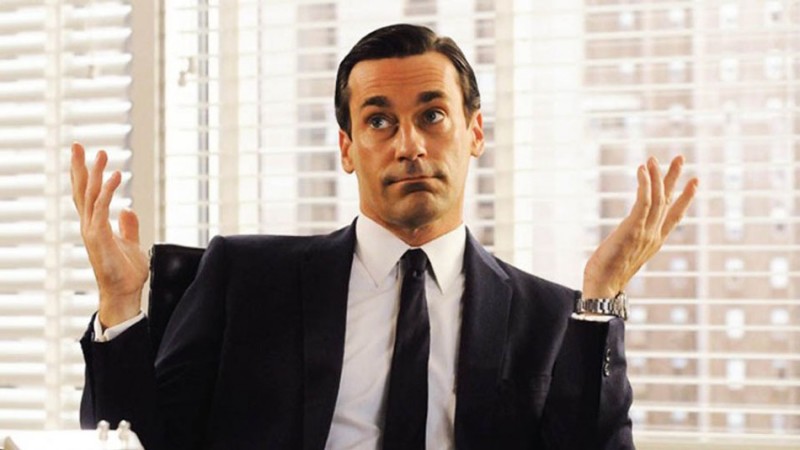 "To recreate Don Draper's look you need to get a bit of a cut. Make sure its shorter on the sides and longer on the top and in the front. Use the Dove Men+Care Fortifying Styling Gel for a strong hold. Apply the gel after squeezing a little bit of moisture out of your wet hair with a dry towel. Be sure to only use a small amount – like the size of a silver dollar. After saturating the hair with gel use a comb to give yourself a distinctive part – this technique will create a vintage look."
Justin Bieber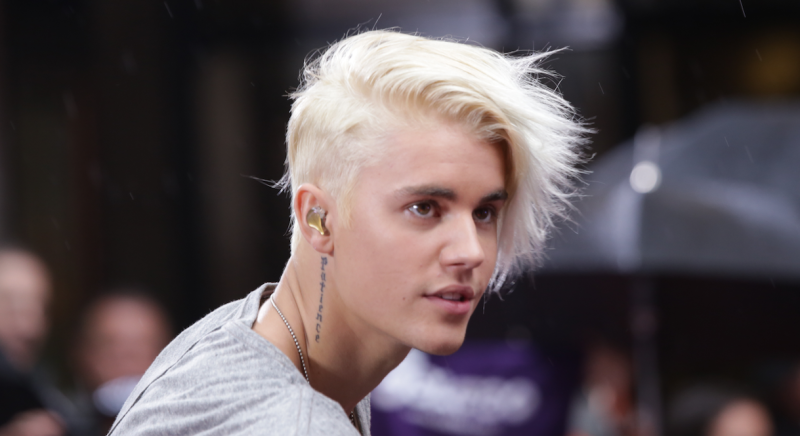 "Justin's new hairstyle will make you the talk of your Halloween party. If you want to go all out ask your barber/hairstylist to pull all of your hair length into a bun and buzz off the sides. To style, dry your hair and apply a generous amount of hair paste."
Bruno Mars
"To achieve Bruno Mars' 50's style you have to create a pompadour. This style is very hot right now so it can work for your daily hairstyle as well. To achieve this look, apply a mixture of mousse and paste to your hair after towel drying then use a styling brush to work the hair in an upward motion while using the blow dryer to add heat to set the hair."
Jon Snow, Game of Thrones
"Jon Snow's hair is super easy, especially if you're the type of guy who doesn't like to wash his hair and has a naturally curly texture. All you have to do is avoid washing your hair for a few days leading up to Halloween and apply a curl cream. After showering without washing, use a quarter size of the cream working it through to the ends and then let your hair dry natural."
Marty McFly, Back to The Future
"I love the idea of dressing like Marty McFly because I love this look and length of hair right now. For guys that have a grown out haircut, this is the perfect costume for you. All you have to do is apply a little bit of hair paste to your dry hair then give yourself a middle part and sweep the sides back."
Elvis
"Elvis is a classic, go-to costume for Halloween. A lot like Bruno, you need to create that 50's style and add a huge curl hanging down in the front of your face. For the cut, buzz up the sides and leave some hair longer in the front. For the style, towel dry your hair, use a brush and apply a mixture of mousse and paste (while it's wet) to get control over your hair."
Donald Trump
"If you are planning on dressing up as Donald Trump for Halloween you have to create a really bad comb over-looking toupee. I'd recommend buying some yellow paste and applying a generous amount while the hair is wet. Then use a comb to part and "comb over" the hair. This technique will essentially give you a terrible comb over, completing the Donald Trump look."
I'm a digital nomad and story teller that writes for Urbasm and a few other websites on men's interests, style, relationships and whatever tickles my fancy. In my spare time I like to play the field in search of my prince, travel, and consider myself an artisan of sarcasm at times.