Rutledge Wood is the kind of television personality that you just instantly like. He is genuine, funny, car-obsessed and is the one person you'd want to have as your wingman at an auto show. This guy is a host of the History Channel's Top Gear (US) and Lost in Transmission. He is an NBC correspondent at NASCAR, Formula 1 and IndyCar, and you know something that we realized this summer? It is not that often that you get the chance to hang out with a true dude – and so we did… and this is the rest of the story.
Urbasm: So what do you have coming up that we can look forward to, Rutledge?
Rutledge Wood: As of today, we have two more 'new' Lost In Transmission shows coming up on History, plus we're gearing up for an awesome second half of the NASCAR season on NBC and we kick it off on July 4th weekend from Daytona. I'll be at the races every weekend and showing people why NASCAR is the greatest sport in the world!
Urbasm: Now that's how to spend your summer. So what has been your favorite restoration so far on your new show, Lost in Transmission, and why?
Rutledge Wood: For me I think it was rebuilding a 1972 Toyota Land Cruiser FJ-40. It's such an iconic 4×4 around the world, but the one we fixed up was really special because of the bond it helped create between a father and his daughter. I have three little girls at home, so for me, it was the most special build we did.
Urbasm: Yeah, and it turned out great. What do you think is it about automobiles that guys find so attractive? We've loved cars all our lives but have no idea why.
Rutledge Wood: I think there's a certain allure to the lines of any car. They all say something to us… they speak to us. But for me, it was always what they represented: A vessel to go anywhere and do anything. A midnight trip to Vegas? Done. Rally to New Orleans for Mardi Gras? No problem. Drive down Route 66 looking for fame and fortune out west? Do it. That's what the car means to me. Get in and go.
Urbasm: Who do you admire most in the automotive world and why?
Rutledge Wood: I really look up to a lot of people in the car world. The ones I look up to the most are the real families of the automotive world. Guys like Mario Andretti, Richard Petty, and John Force are the ones I look up to the most. Guys who knew the value of surrounding themselves with family and friends and running at their dreams as hard as they could.
Urbasm: What are the things that every man should know about automobiles to survive today's modern urban jungle?
Rutledge Wood: You have to know how to change a tire. Period. Everyone that drives a car should know how honestly. The second most important thing is how to properly jump start a car. Lastly, don't wait until your gas light comes on to stop and fill up. It's one of the worst things you can do to your car. You know when you get to the bottom of a cookie and cream milkshake and you see all that stuff in the bottom of your cup? Imagine the cookie crumbles are all kinds of dirt and sediment in the bottom of your gas tank. So when you get it low every time, you just suck all the filth up and clog up every place in your fuel system possible. Save yourself a lot of money later by stopping a little sooner.
Urbasm: Will do! What are a few of your favorite automobiles in your own collection, and do you have an absolute favorite?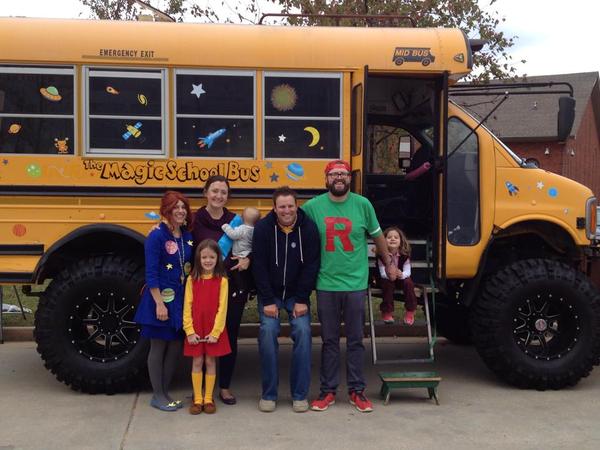 Rutledge Wood: I am not a collector in the truest sense of the word, but I have a few fun cars that I like. I've bought a few from Top Gear US on History over the years, like the 4×4 School Bus with the snow plow, and the Scion XB powered by a turbo Toyota Supra swap. But my 1953 Plymouth wagon is my pride and joy.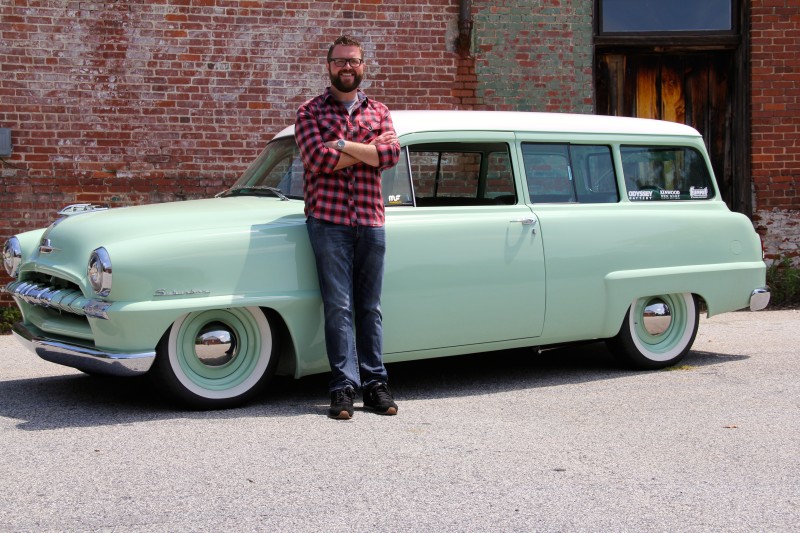 Urbasm: What is the story behind getting the opportunity to host the American Top Gear?
Rutledge Wood: Top Gear found me from a clip on Youtube that a fan had loaded up on there illegally. It was a bit I did with John Schneider from the Dukes of Hazard when he was the grand marshall at Atlanta Motor Speedway. A British producer named John Hesling saw it and it made him laugh, so he thought we should meet and talk cars. And the rest has been a crazy blur. Sixty-two shows later, I've got two of my closest friends in the world I get to go and do crazy things with.
Urbasm: Yeah, and you guys can get pretty crazy. What is your craziest, funniest or most embarrassing behind-the-scenes story from the show so far?
Rutledge Wood: We have lots and lots of fun shooting the show and at night hanging out once we're done, but much of that can't be shared for legal reasons. (pause) And I don't want to get beat up by Adam and Tanner (laughs).
Urbasm: (laughs) From an enthusiasts point of view, what are the top automotive adventures that should be on every man's bucket list?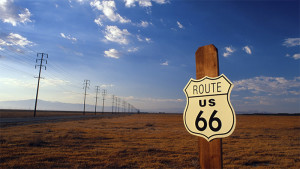 Rutledge Wood: Everyone should make a cross country trip at some point in their lives… you just have to. Especially with friends. Route 66, The tail of the dragon in North Carolina, and the Blue Ridge Parkway are the ones that I think you can't miss.
Urbasm: Changing gears a bit – what do you think are the biggest points that a lot of manly men get wrong when it comes to being a gentleman?
Rutledge Wood: Beats me. I'm just a guy who was raised by his mother to treat everyone with respect, and be kind to everyone. No one thinks a guy isn't tough just because he's polite… so be kind, be polite. That's what makes you a man; doing the right thing. Not working out a lot or riding a vintage motorcycle.
Urbasm: Well said. And lastly, what are the three most important things about being a man that every man should know, according to Rutledge Wood?
Rutledge Wood: One, my late friend Steve Byrnes taught me to "Be Present" in everything you do. Put the phone down, pay attention; be in it to win it, whatever it is. Two, stop caring about what everyone thinks about you or what you're doing and just do what makes you happy. Life is too short to pretend to be something you're not, so stop wasting time trying to keep up with the Jones'. Three, Go Big or Go Home. With work, with relationships, with anything. If you're going to do something, go all the way and knock it out of the park.
Urbasm: That speech gave us goosebumps; the good kind! Thanks again Rutledge for sharing some dude time with us.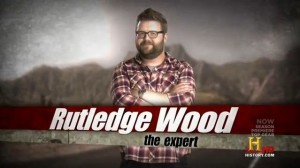 Car addict, automotive expert and "Top Gear" co-host, Rutledge Wood is hitting the road to rescue and restore America's underappreciated classic cars in the new History Channel series "Lost in Transmission," premiering on Thursday, May 7.  His passion for the eccentric comes alive in the series as he searches the barns and backyards of America to find the most incredible rides from the past and does anything and everything to get them back on the road to live another day. From resurrecting everything from a 1981 DeLorean to a 1964 Ford F100, Rutledge captives car enthusiasts and non-car enthusiasts alike through his infectious personality and hysterical happenings and banter with fellow car enthusiast, George Flanigen. Rutledge can also be seen as an NBC correspondent at NASCAR, Formula 1, IndyCar, Global Rallycross and Mecum Auctions.
And we highly recommend that you keep in touch with this guy on Instagram, Twitter and his official website, TheRutledgeWood.com.
Read More
Survivorman Les Stroud On Being a Man
Adrienne Janic on Overhaulin', the Audi R8 and the Gas Light Dating Test
What is Jonathan Kite of '2 Broke Girls' Thankful for?
Eric has written for over a decade. Then one day he created Urbasm.com, a site for every guy.