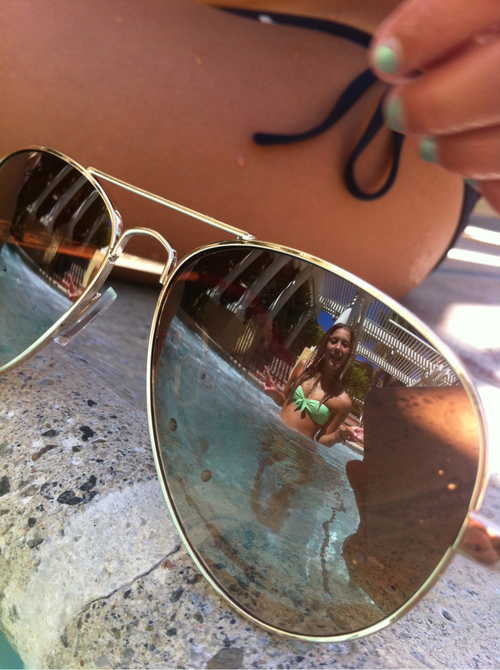 If your summer has not yet found itself in full swing, may we help you along with a few suggested essentials that have helped keep our summer on track. And while it may be true that money can't buy you happiness, it is awfully hard to be happy when you're hot, squinting, overloaded, running late, and stressed out over a tough day at work.
Here's the answer:
The Gregory by Oliver Peoples
We have a lot of favorite sunnies in our summertime collection. But the "Gregory" by Oliver Peoples Eyewear has become one of our newest favorites. It comes with a bold acetate frame, Photochromic lenses and a stamp of approval from the lead actor (Gregory Peck) in the film, To Kill A Mockingbird (1962).
We're all for a revival of the 60's. Get yours here.
Liquid Flask by Areaware
The liquid texture of this Areaware body flask is sexy smooth and is what we'd consider a first-aid kit for when you're having one of those extra bad days. It comes with a 6-ounce reservoir, screw top and is forged out of the same quality stainless steel as a wrist watch. We are big fans of the design team at Areaware, and this flask is the perfect example of why.
Get it here.
Man 'Tote' by Lotuff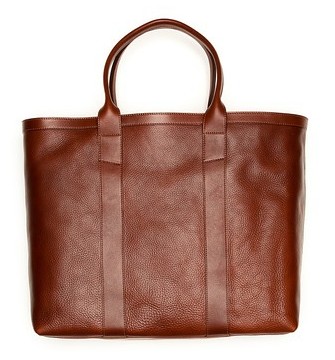 We rarely approve of the word 'tote' unless it involves handmade leather with a roomy interior and is stamped by approval by a brand like Lotuff. This hard 'working' tote is cut, sewn and fastened together by some talented craftsmen in New England, using nothing but the very best English cowhide. It is smooth, clean and badgeless, because sometimes quality can be seen best – when you don't need a tag to prove it.
Get yours here.
Collapsible Bike Helmet by Brooks England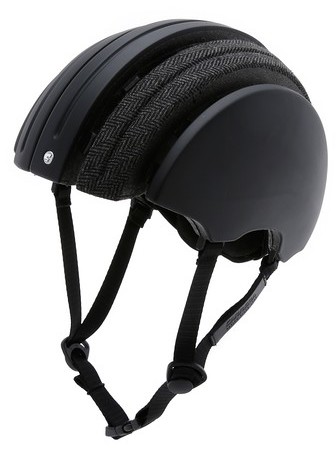 We have a lot of friends that bike to work on a daily basis. And one thing that many of them seem to appreciate is a sweet bike, impenetrable bike lock and a collapsible helmet that is more likely to become a conversation piece than an eyesore. This bike helmet is a collaborative effort between Carrera and Brooks England and includes a matte black shell, herringbone weave accent, collapsible frame and a branded leather patch.
Get yours here.
TID's No. 1 Summer Watch
We're big fans of the all black watch, but for strolling along the surf in casual attire we'd rather have a natural leather strap like this No. 1 by TID Watches. It features a white minimalist face, matte black case, single crown and takes its orders from a solid Quartz movement. We like to keep things simple most of the time, and this is one of those moments where you have 'a lot more say' in the matter.
Get it here.
Hooked Leather Bracelet by Miansai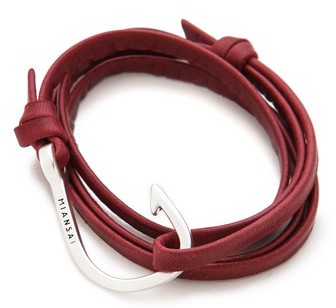 A simple leather bracelet is a great casual accessory, and Miansai knows how to get a few more miles out of this summer stand-by. They start with a selection of colored leather strapping, add a few slide knots to make it adjustable and give it a finishing touch with a silver-plated hook clasp.
Proudly made in USA. Get yours here.
Urbasm occasionally receives vendor/brand sponsorship's for mentioning their products and services.
I'm a digital nomad and story teller that writes for Urbasm and a few other websites on men's interests, style, relationships and whatever tickles my fancy. In my spare time I like to play the field in search of my prince, travel, and consider myself an artisan of sarcasm at times.